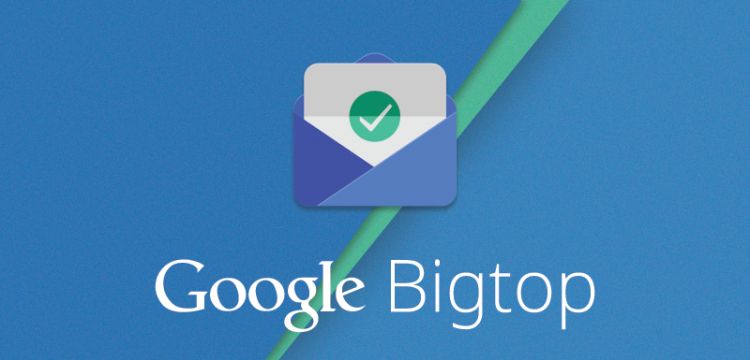 Back in April of this year, the first information that Google Bigtop is working on a redesign of its e-mail application. Then the rumors were brought on a wave of Hera Project. Today, we not only know about the Material Design, but every day we see him more on our devices. However, Gmail had to endure not only change, but also functional. And, apparently, this is too early to forget.
According to Android Police, Google is working on a project codenamed Google Bigtop, the essence of which is to create a product for mail management and related tasks. Bigtop must be available for both Android and the Web, and for iOS.
As previously reported, the user can swipe to fix the problem or letters in the top, put them to a more convenient time or place a mark "satisfied." In addition, messages can be grouped into categories.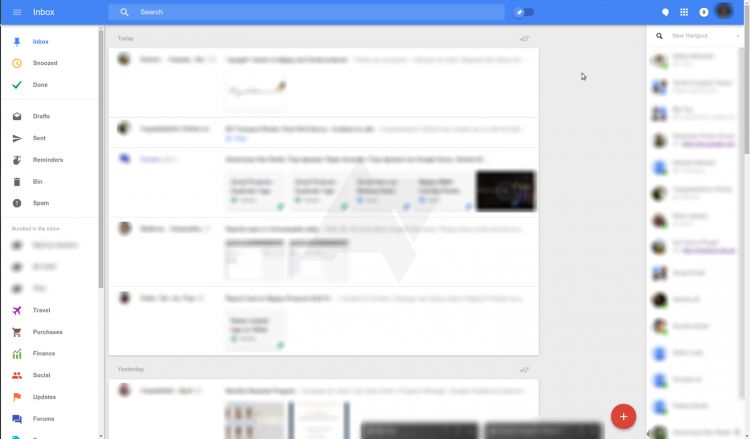 The screenshot Web-based, we see a number of different categories on the left side of the screen. It would be great if they could be sorted automatically. In the right part of the screen is also available contacts from Hangouts, and the central part is occupied by "Feed", divided by days. In the upper right corner of each "section" is a button "complete" all tasks. In addition, it is reported that the letter does not need to be open to see the attachments, they will be immediately available in the ribbon.
On mock-ups of mobile interface, we also see that Google Bigtop does not want to stay on the display in the tape only fotovlozheny. In the manner of Google Now the user will be shown the maximum amount of useful information: flights, hotel reservations, tracking parcels and everything else. With some of them it will be possible to interact in a certain way – for example, edit your hotel room.
In an open letter to the user is also able to sort and, of course, all the other usual features like e-mail client to respond or see the entire thread of correspondence.
Of course, we should not forget that the project is in the works and much can still change. By the way, the release date sources do not report, Google Bigtop may appear as next week and next year. Also remains unclear and is replaced Google Bigtop Gmail or act as a separate service. Given also the latest news about the support of Gmail accounts from other email services (yahoo, mail, outlook), it is likely also to be available to all, regardless of the mail domain.
Read another very interesting article about alternative energy of the Sun, water and air.