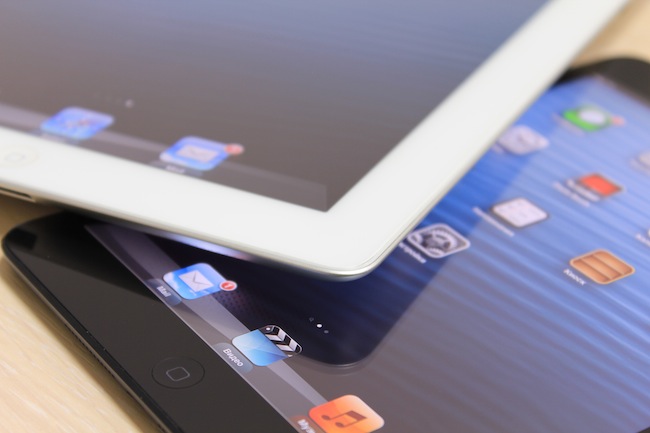 Apple will report financial results for the fourth calendar quarter of last year, Monday, January 27, and long-standing tradition for a few days before the conference, leading analysts publish their own sales forecasts iOS-devices, as well as revenue and net profits of the corporation. Recently Fortune edition reported that according to preliminary data in the fourth quarter of 2013, Apple sold 55 million iPhone, and yesterday became known to the relevant data, and iPad.
According to the 45 experts, including 28 professional analysts and 17 authoritative "lovers" in the last quarter, sales of Apple's tablet was approximately 25 million units, up 10% compared to the same period last year. Then the company was able to realize nearly 23 million iPad, and he became her quarter record.
Experts' predictions range from 21 million sold iPad to 28 million, with the expectations of the "fans", as in the case with the iPhone, much higher. The table below shows the Apple tablet sales in the third fiscal quarter of 2010 to the first quarter of fiscal 2014 (which coincides with Apple for the fourth calendar quarter of 2013).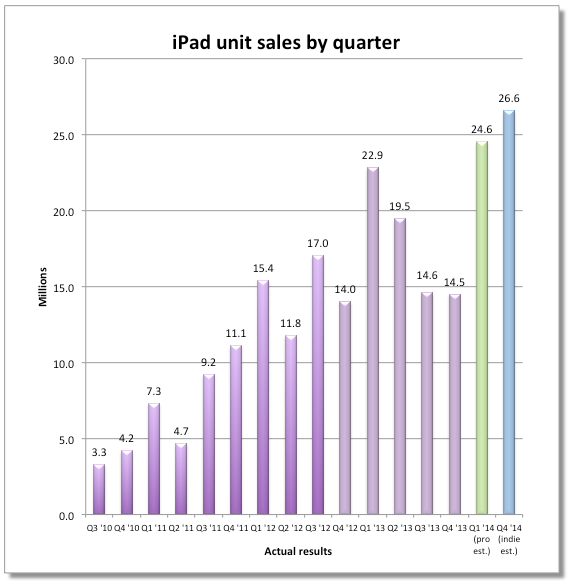 The main peak demand on the iPad last year fell for the Christmas season. In "Black Friday" sales of this line of tablets accounted for 18% of all sales of major U.S. retailer Target, and Walmart iPad mini network and all was the most popular item. In addition, according to numerous polls iPad is almost the most popular gift for Christmas and New Year.
It should be noted that the forecasts of analysts may differ from the actual indicators that Apple itself will provide a few days. Nevertheless, from their correspondence with each other strongly dependent behavior of course the company's securities during the following weeks.
Read another very interesting article about alternative energy of the Sun, water and air.