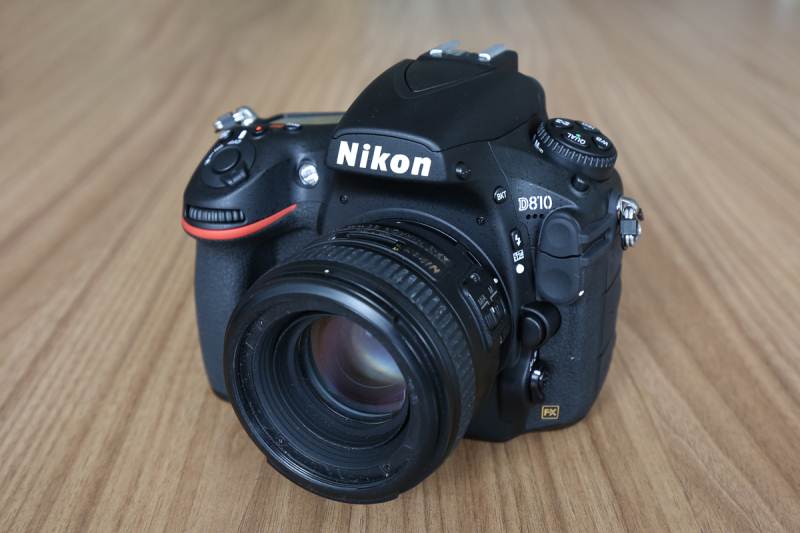 Nikon D810 is a refreshed version of the full-frame SLR that manufacturer. It offers its users a completely new sensor, but with the same resolution, faster autofocus system and the ability to shoot Full HD 50/60P. Is that all the changes that offers a new Nikon? Convince yourself by reading our first impressions.
Design Nikon D810
Nikon D600 replacement case for the D610 was simple. Some parties Nikon D600 had a problem with the shutter. So serious that the manufacturer has decided to introduce a new model. D610 is virtually the same camera, but it has been enhanced shutter mechanism. However, in the case of D800 had no problems at all that wide scale. In such a case we are dealing with cosmetics, or the actual changing of the guards? What can still be improved camera with excellent ergonomics and an absolutely sensational sensor?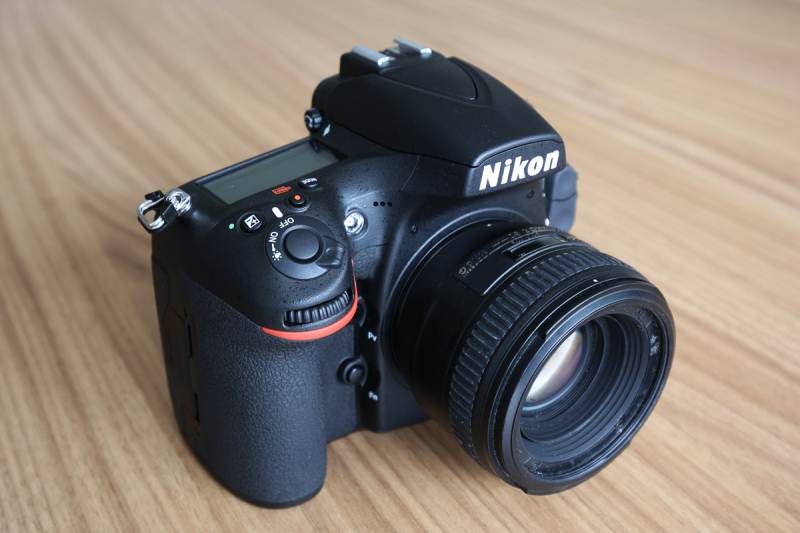 When it comes to design and quality, practically nothing has changed. Nikon D810 is an advanced, professional SLR, so sealing and a magnesium enclosure should not surprise anyone. The workmanship of this type of camera is always at a very high level. It is no different in his case. Robust, compact design securely in the hand. Compared to its predecessor, the handle was not significantly changed – it seems it is a bit too tight. However, the D810 will easily be able to use even with large and heavy lenses. When it comes to ergonomic changes, you are literally beauty. Result of comments received from photographers working Nikon D800. From the "mushroom" from the left side of the camera, looking from the top, disappeared bracket, hoping for the measurement of light, which is a much better solution. Bracketing button has been moved to the front wall.
The Japanese manufacturer primarily placed on improving the quality of the image. The Nikon D810 sensor can find almost the same resolution (36.3 Mp in D810 to D800 36.2 Mp in), but according to the manufacturer it is a completely new design, which will allow D810 to improve the results obtained in tests by an older brother. The Japanese manufacturer has decided to remove the low-pass filter, so no longer appear on a separate version with the modification.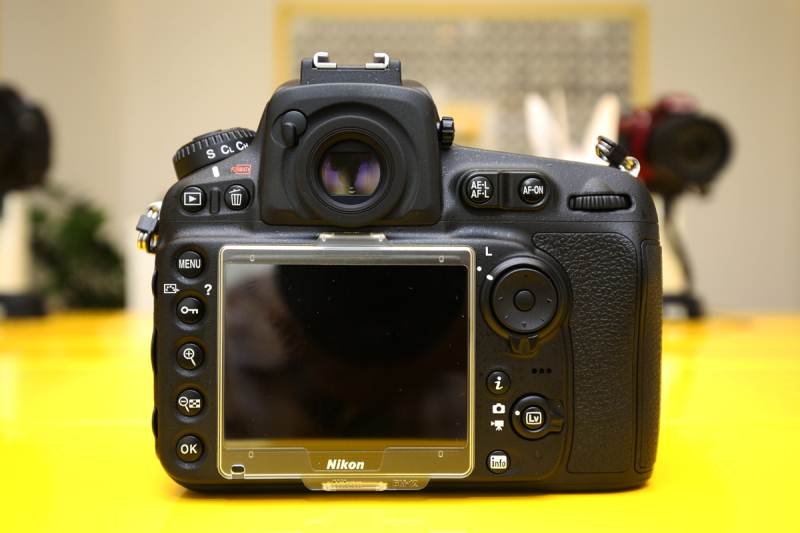 Matrix Nikon D810
Nikon D810 matrix, will be working with the latest processor EXPEED image processing 4 Thanks to the latest full-frame SLR Japanese manufacturer will not only offered better image quality, but will also be faster than its predecessor. In burst shooting mode, the camera will be offering a full resolution speed of 5 frames / sec, and if the mode is enough for us DX (1.5x crop) burst speed will grow to 7 frames / s
If we're on the imaging is worth noting that the changed sensitivity range. Nikon D810 runs from ISO 64 to ISO 12800, and if we decide to extend the range will include the ISO 32-51200. This change appreciate above all the users who like to use super bright lens at maximum aperture stop. We are also extremely curious as D810 can handle in our test procedure. We hope that the change in the scope of ISO, also down, enable achieve even better dynamics and tonality than the previous model.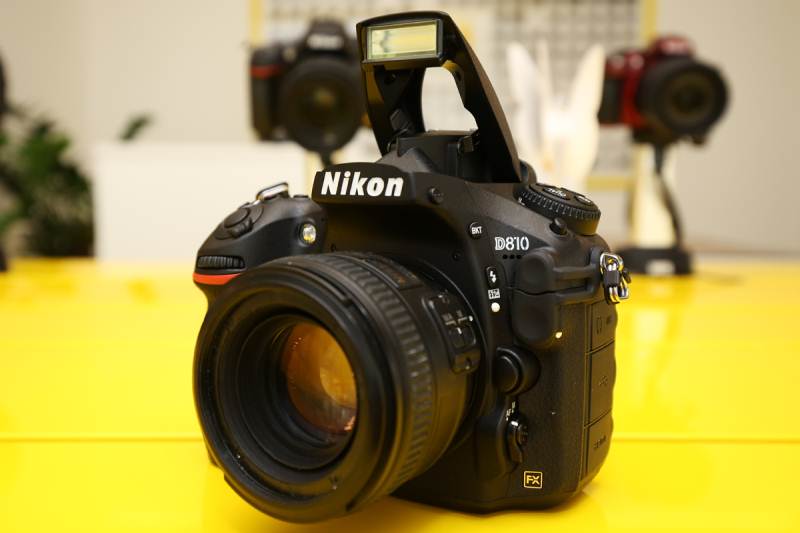 For D810 also added something I really missed in the predecessor. Solution were already in D4S, so in this model, the more it could not miss. Of course, we are talking about "small RAW files", which in the case of a matrix with a resolution of 36-megapixels certainly not once useful to future users of this camera.
Small RAW-y is not the only thing that connects these two cameras. Nikon D810 SLR flagship inherited the autofocus. His work can not have reservations, is one of the best designs on the market, which is to meet the requirements of even the most demanding photographers. If you use a full-frame, we can not complain too central distribution point AF, the przełączniu in DX mode, 51 points behind virtually the entire frame. This will be important when using a high-speed burst shooting in this mode.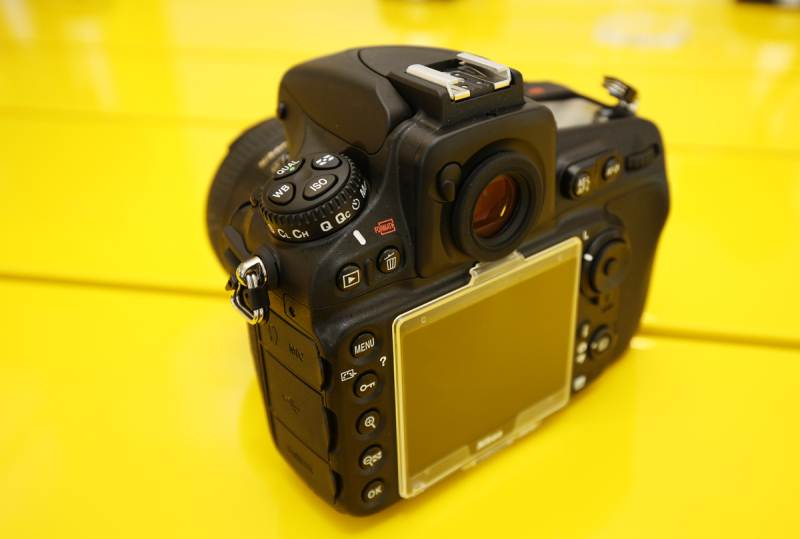 It is worth mentioning that improvements passed the video mode. Unfortunately, the D810 will not find the ability to record at a resolution of 4k. Make it possible for a full manual control sensitivity correctly and record clips of klatkarzem 50/60P. For a more enjoyable to work with video clips, but of course also the photographers, D810 features a new display with superb resolution 1 299 000 points. This allows much easier it will be for us to assess the picture, but also sharpen the live view mode.
Summation Nikon D810
Nikon D810 is definitely evolution, not revolution. Those who expected from the release of large improvements excellent camera may feel disappointed. Users D800 and D800E can rest easy – if you have decided to predecessor, it is rather due to the results of shooting, not speed. And here is the whole point of all these improvements. Nikon D810, promises to be a more complete camera. This will allow not only to achieve superb shooting performance, but also the rapid execution of work reporter, or even sports, thanks to 7 frames / s in DX mode. Widening the scope of ISO, klatkarzu video, and adding a small RAW files are changes that can be crucial in the case of this camera. Will it be really convince on the occasion of our full test, which we hope will be in the near future Fotopolis.pl.
Read another very interesting article about alternative energy of the Sun, water and air.