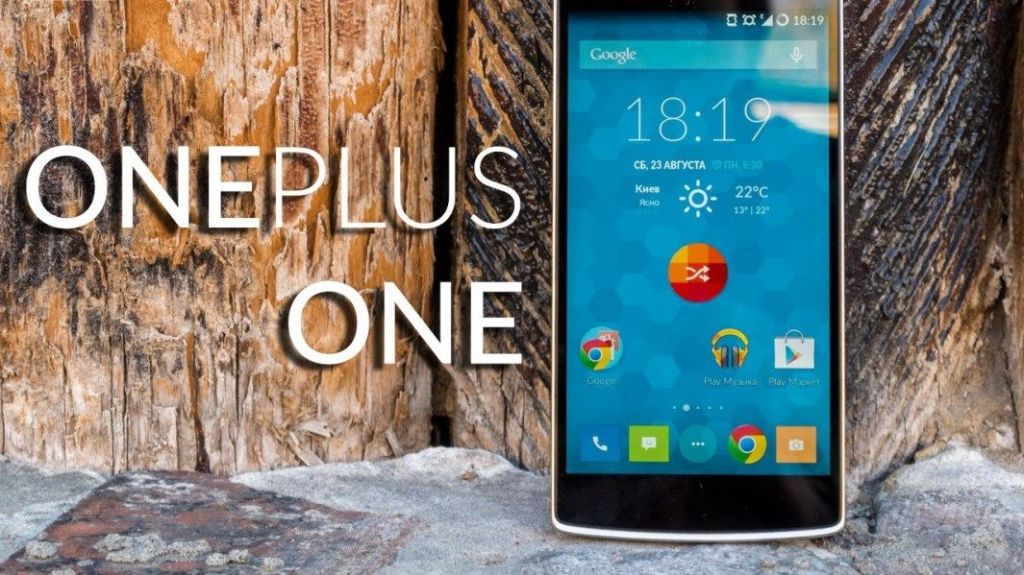 "What if I told you that you can get a smartphone OnePlus One with top-end features, but twice cheaper than the flagship AAA brands?". About such a statement at the end of last year in the field of IT-public appeared young Chinese company OnePlus. And in April this year, they presented their first creation – OnePlus One. What kind of animal and whether or not the Chinese have turned "killer flagships," as they called him, understood for many, many obzorschiki, but then we decided to come to dot the . Under the cut you to expect one of the longest and most detailed reviews of the series "See all that is hidden."
By a happy coincidence, or prostonorode – neterplyachke, we have two of the two existing versions of smartphones. Neterpezhka pending invite made us spit and buy the first smartphone in white color and 16 GB in the Chinese online store. On the third day after his arrival came guinea invite to purchase 64 GB version. Pam-pam, week and a half – and from the states came to Julia this piece of asphalt. Infinite happiness befallen my house double in volume. Or not? Let's analyze everything on the shelves.
Packaging and accessories – OnePlus One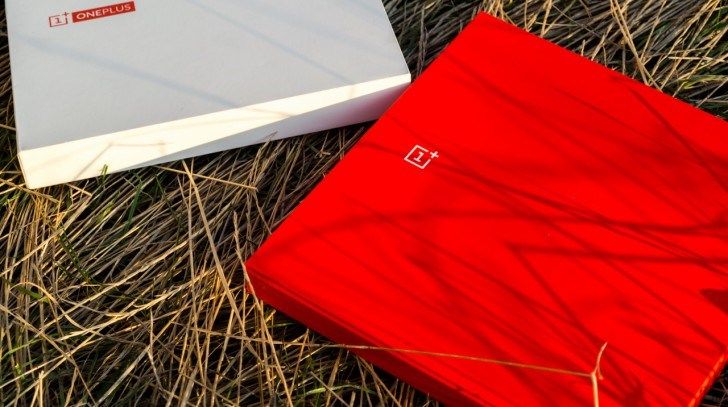 The device comes in a large box of thick brown cardboard, which should well protect the insides of all the hardships and tribulations of our valiant mail. To open it, just pull the string. Inside we find two more boxes, this time from a nice white cardboard with the logos of 1 +.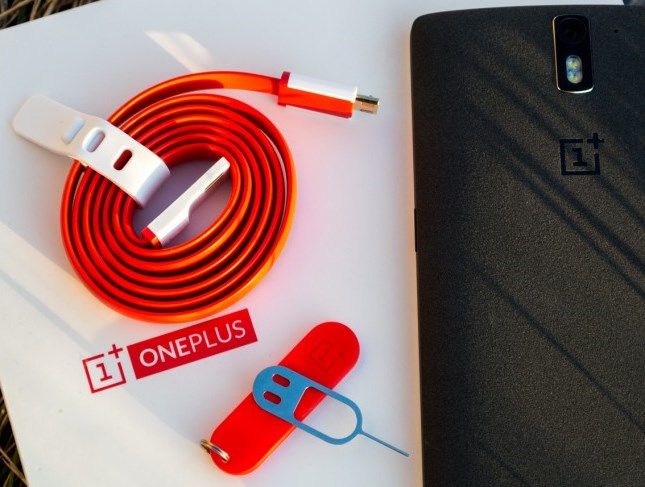 On a small embossed silhouette of the charger itself, and it is inside. Charging is very accurate, though small, and it can not be called, gives 2A and fully charges the phone a little more than two hours.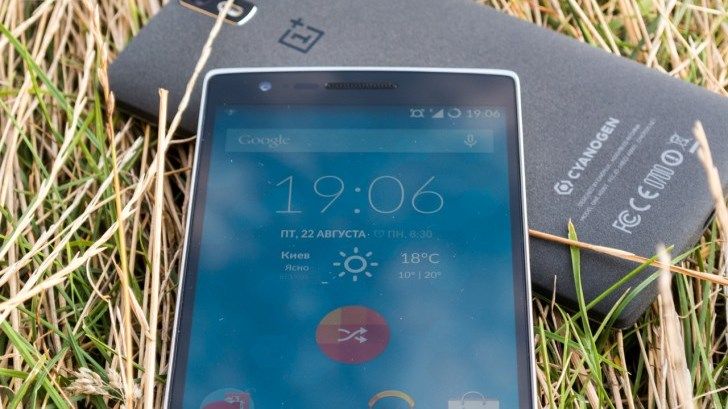 But much more we are interested in the second box, square and flat. Of the white outer part is removed the bright red interior, where and is the most expensive. Opening it, we see a deepening of the phone itself, and under the tray find accessories – a highly original USB-red lace, paper clip tray sim card in the silicone cheholchike and instruction-warranty. All tastefully done, so Mmmm, this box I have adorned the most prominent place in the apartment.
Appearance and ergonomics – OnePlus One
The first thing one notices, taking 1 +1 in hand – it's big. Like it or not, and 5.5 inches – is 5.5 inches. Of course, now a diagonal no surprise, met Soup and bigger, but its best to call the language does not turn. Comfortable to use it with one hand can not all. Actually, not only all. Few people can do it.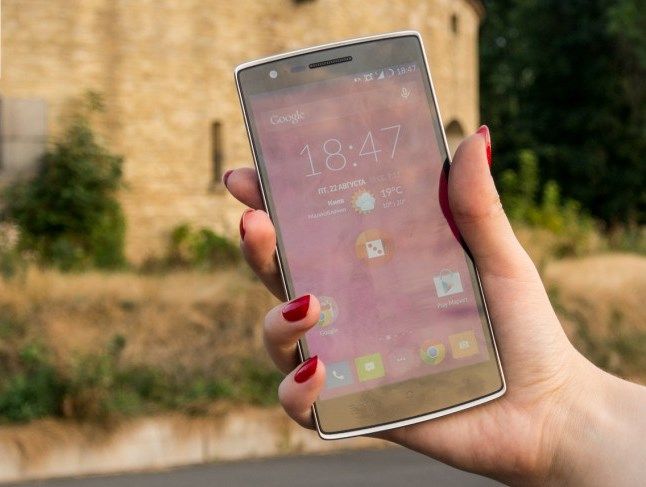 Second – this material. Picking up a copy of the white, you know why the manufacturer calls it «Silk White». Plastic cover is very pleasant to the touch, and differs from the more usual soft-stitch from other manufacturers. It seems that he is really soft and silky. Prints fatty hands and fingers, he collects as readily as conventional soft-touch, but because of the white color to consider them more difficult. Slightly less, but still willing, it collects and scratches. I have this week appeared as small, so that for a long operation, it makes sense to think about the case. Well, or wait until OnePlus finally begin to sell replacement covers. Of which promised a shop, although customization of the appearance of a la Moto X / G it away.
And here is an option that with "asphalt texture" – a joy of my soul. You can certainly say, as we said in the review – the trend this year is something to imitate. If the powers that mimic the skin and metal, the creative – sandstone. This is the correct name of this coating. If someone comes up with a lot of clever moves and ways to protect your device from damage, then OnePlus acted as simply – asphalt will not "hurt" from the ground (call it that) with asphalt. This sandpaper seems no damage. Since I'm a big craftsman ushatat device, this device I had also flown. And yet, hello – plastic flank damaged.
Continue on materials – virtually the entire front part is covered by glass Gorilla Glass 3, which protrudes slightly from the rest of the body. Gorilla Glass – it's certainly good, but with the oleophobic coating is not as lucky. It is a bit like it is, but some very weak. Prints captures with joy, but they rubbed out as lucky.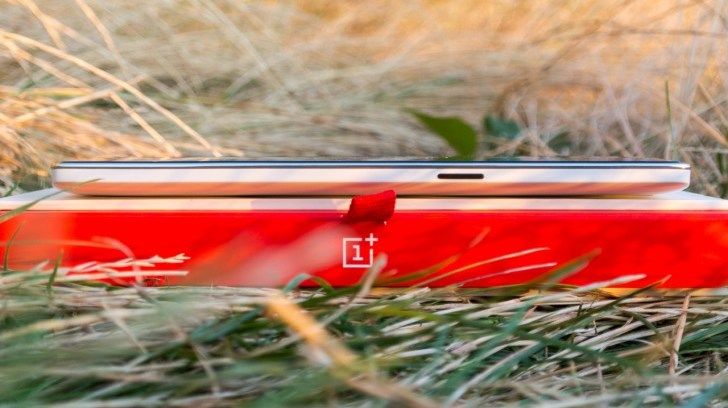 Around the glass perimeter phone framed shiny frame. But make no mistake, it is painted under the metal plastic. Due to the contrast between the frame and black glass front panel visually phone seems a little smaller than it actually is. On the other hand – in the groove between the glass and the frame easily stuffed dust, grease from hands and stuff, so be prepared periodically to wield a toothpick.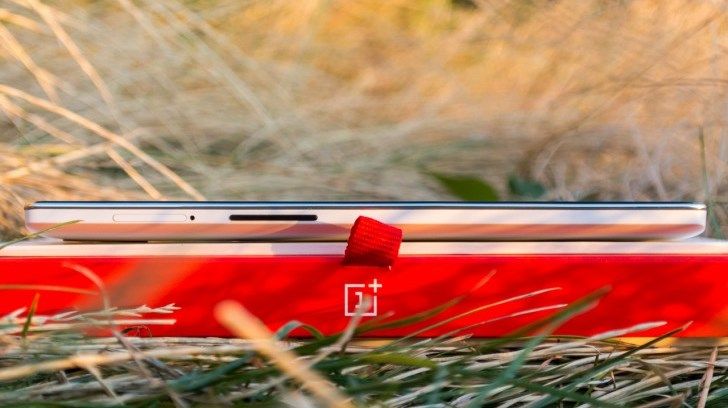 The third point – the build quality. What a pleasant surprise. All tailored perfectly, about any backlash and squeaks can not speak. Solid body, so loose, in fact, nothing. And though the cover is removable and body, the likelihood that over time it will get loose, very small, for reasons it did not shoot so much – except that is replaced by another, the battery is a non-removable.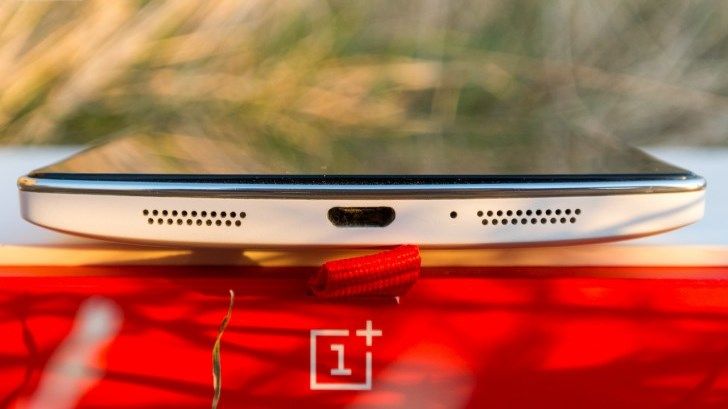 Now about ergonomics. All controls are housed on the faces – a key / lock – on the right, the volume rocker – on the left. They are located so that lie directly below the thumb and index finger, respectively, and do not stretch to anything.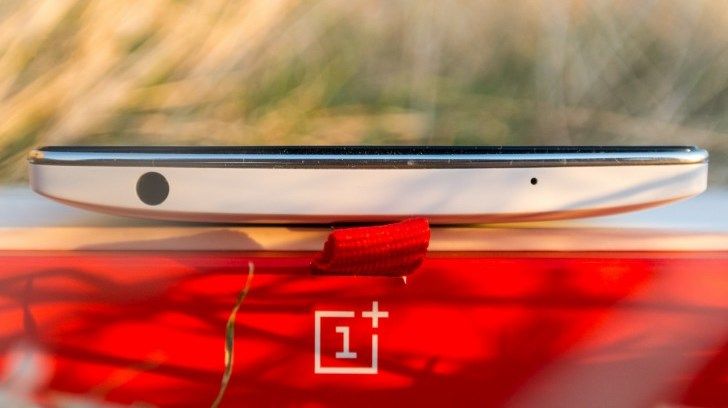 Above the volume key located tray Sims. It is one and the format of the micro. Slots for mikrosd not provided, alas.
The bottom has mikroyusb connector, two stereo speakers grilles on either side of him and the microphone hole.
Headphone jack was on top (alas), and there is also another microphone.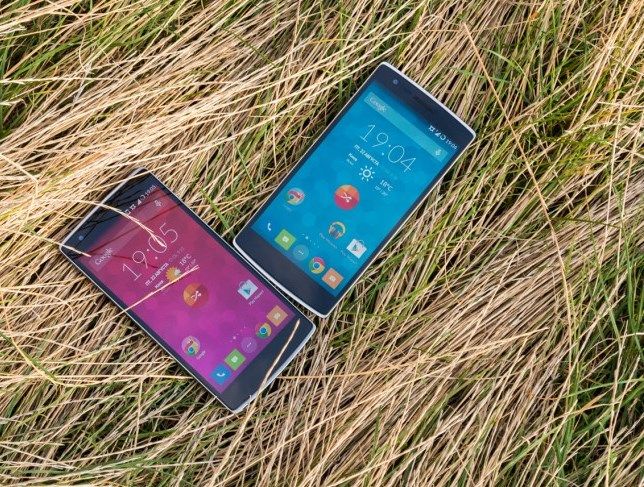 On the back cover is also not unusual – but the camera logo. Camera and flash (and it is a dual LED) located on a small metal insert, slightly protruding from the cover. A little away from this site – the third hole of the microphone.
On the front side of all as a very standard: top – eye of the camera and the earpiece, and between them – light sensors, proximity and LED. However, there is here and features.
OnePlus One
For example, a button. They touch and are below the display. But when backlight is off to see them is not so simple. And if you turn the onscreen buttons (on this later), and then we can not guess the presence sensor. And so when you turn them, you will become the side of those who believe that the sub-screen buttons only did body longer.
Display – OnePlus One
Display size – 5.5 inches. Someone much, someone at the time, and for whom, and little it may seem. Resolution here is almost standard FullHD, that gives us a 401 pixel per inch. Fortunately, OnePlus did not follow the rule "we need more pixels", common sense prevailed. The matrix itself is made by IPS technology production JDI (Japan Display Inc.) – an association of Sony, Hitachi and Toshiba.
Then set IPS-matrix with all sorts of chips type Touch On Lens – that is, the sensor integrated with the matrix. Due to the lack of a layer between the matrix and the sensor viewing angles almost maximum. Angle image stays readable, color does not change, no glare, and the three of us we managed to see a movie without pretensions. The picture is bright and juicy. Black black enough for IPS, with white, too, everything is ok, although there are reviews that the screen is yellow. And some or all yellow strip at the bottom of the screen. In any case, in our specimens there are no problems, great color rendition. And if someone that is not happy – the contrast, color saturation and temperature, you can configure how you want.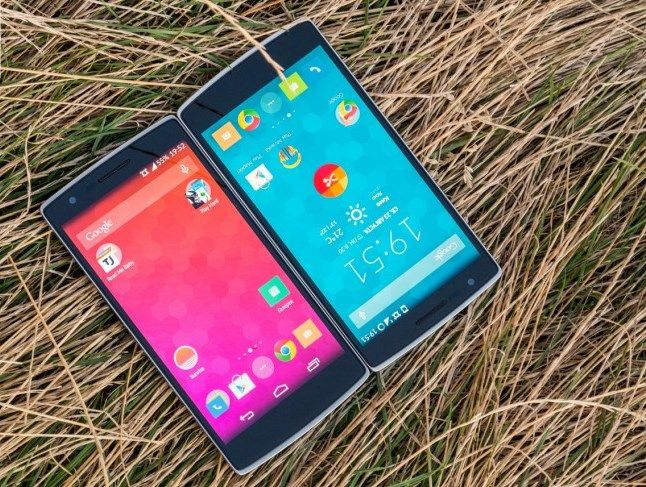 With the brightness too, everything is good. Max allows you to use your phone even under the scorching sun – checked. Screen in such circumstances, of course, fade, the video does not look, but the text remains completely legible, not lost. At the minimum screen brightness is not burns the eyes in the dark, it's good. Only self-controlled not to say that before the end of an adequate, but you can zamorochitsya and calibrate it yourself. Or steamed and to drag it into the curtain of notifications, I do.
And as I – it's me, then I was able to spend over a smartphone crash test. Accident, but tragic. Smartphone always falls down and display OnePlus One – is no exception. From the height of my height unit has been dropped on concrete steps and it has a good flight rolled. Downed butt crack and the keys management. To change the glass on the device, it is necessary not just dancing with a tambourine dance. Glass combined with sensor – this time. Two – have you no one will fly. Three – you can buy a glass and china shop, armed with a video from YouTube, start their sadomasochistic procedure. I mourn, and switch the system to control the onscreen buttons. In general, this and the enemy does not want, so before buying OnePlus One, make sure that the pockets of your trousers and jackets are roomy enough.
Sound – OnePlus One
Judging by the experience, the sound you enjoy so that all your friends you will include track and say, "Bass! Bass you hear ?! And do not even scored at the maximum! ". Of course, I'm exaggerating, but the sound is really good. Two stereo speakers, built with the blessing and technical support of JBL, located on the bottom – this is the tip of the iceberg, which immediately attracts attention. Firstly, they are loud. Really loud. So not only did they perekrichat any srednestatestichesky flagship smartphone, they are still at the same time does not clog, does not squeak, do not crack, they sound good as a minimum volume, and at the maximum. Secondly, in real life, drown them both speakers at the same time is problematic. Even if you are watching a movie in a horizontal position (smartphone), sides because rounded.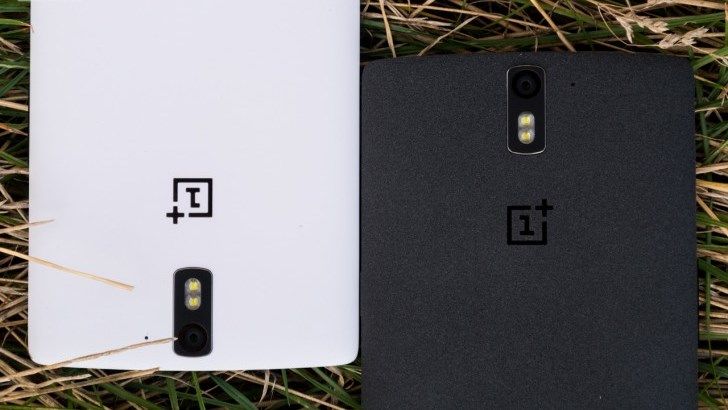 Sound in the headphones – in-ho-ho! Especially if you have a good set of headphones. Complete in the box did not, so I used their Sony MDR-XB400 and EarPods. At maximum volume is simply impossible to listen to, oh, very loud! In ExtraBass I even on the subway listening to half the volume. And application AudioFX. Here's where you can dance-danced. Twist and twirl it can be, depending on the desires and the selected genre. Very cool equalizer. Selecting modes, premises, under the style of auto-tuning, manual mode, the speakers-headphones-speakers. If you are a connoisseur of fine-tuning – welcome aboard. And most importantly – there is quick access to notifications curtain, when you listen to music.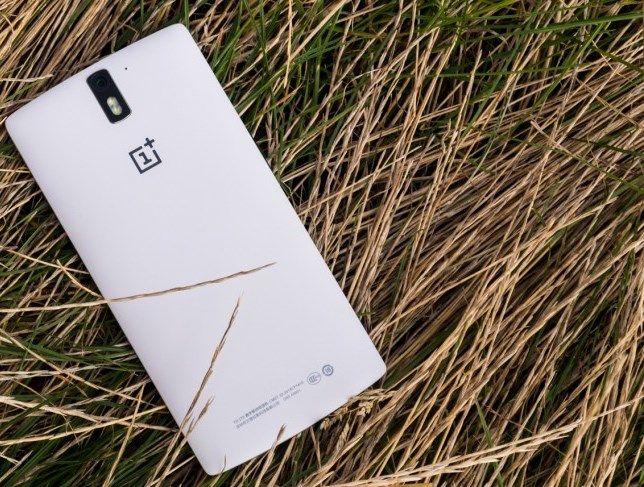 The earpiece, it is not perfect, but good. The first couple of days of continuous talk was trouble, hear me clearly through the letter, and I heard talking in spurts. But it is the fault firmware update arrived very quickly and all fixed a. Heard good buddies, Lyapota even say that too loud. But I've always heard good complaints were not, because OnePlus One three microphones! And it is good not only affects the video recording, but also for communication. They are engaged shumodava, so basically you will be heard as if you created to communicate the special conditions.
Camera – OnePlus One
The part in which all slightly disappointed. For the ideal of it a little further than I would like. On the other hand, OnePlus did not set out to create a pocket …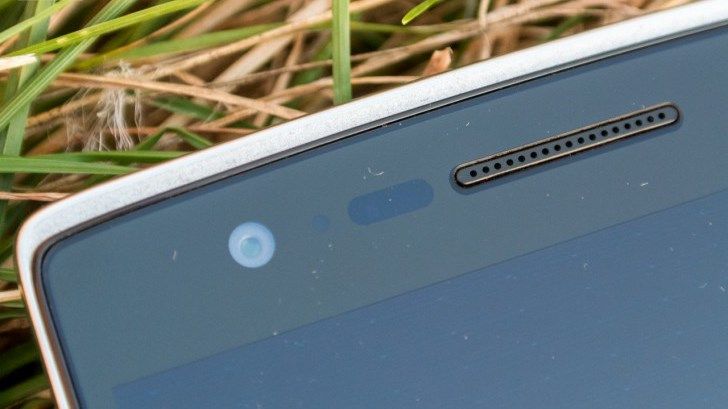 The camera unit was implemented in the familiar on smartphones Oppo style – rectangular block in the center of the top. The camera lens and dual LED flash underneath. Sony Exmore IMX214 sensor with a resolution of 13 MP, 6 lenses optics, aperture f / 2.0. AF relies for about 3 seconds, and the manual – adjust settings, HDR-shooting function is present. In fact, the menu is not as many points where you can dig. It's all as simple as possible, except for switching between shooting modes – they are located at the top and change swipe up and down. And a lot of them any different, but to remove something stupid, like, for example, the mode of "Under the Sea", it is impossible
All modes: auto, underwater, posterize, sepia, black / white, stable picture night Scene, on the move, exposure time, Auto Enhance, recognizing the shooting conditions, clear image (cleans photo from the noise), HDR.
With the management everything is simple. Old-fashioned way, you can cause the camera through the menu, and can be in a modern way: Draw a circle on the screen is locked (only this function must first be included in the paragraph "Gestures" menu). And if we go to the camera settings, click "General", you can turn the key controls – and then the volume key will be responsible for scaling, and power button – for filming. All menus can be adapted for left-handers, solved one tick. As you can see, everything is very concise and clear.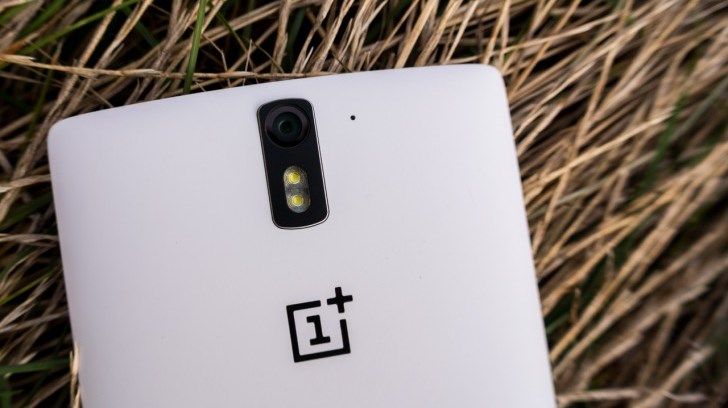 Pictures, which as a result you will be looking at very closely, and you may like and dislike at the same time. Like because the quality is good, good detail, color rendition real, the white balance is correct, the amount of noise is satisfactory, the autofocus is stable, smooth pan and all – well, that's done. And not like it because … not ideal, you know? I did not have the color saturation, though the reality faded. HDR some evil and harsh – smears and makes the picture a cartoon. And that picture you see on the screen is different from the one that will get a result. For image capture occurs in 4: 3 format. If you want 16: 9, you must choose a lower resolution, pens, camera settings. And in the night-time noise, no poboresh strongly visible. When talking about the smartphone – a killer flagship – do you expect to open a gallery and forever freeze in admiration. In short, this is the case, when all is well, but you are not happy, because I was expecting more. For happiness = reality – expectations.
About the front camera does not say much, unlike other manufacturers, which this year just completely went astray on these selfyashechkah. 5 MP with no manual focus mode, but with all the shooting modes, as in the main camera.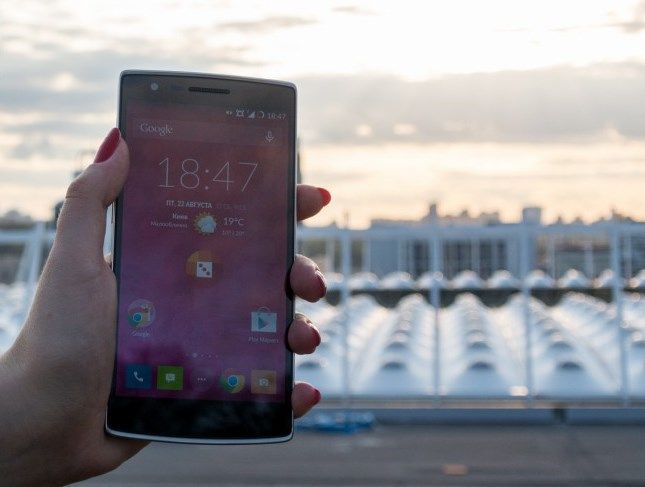 About the video too say a word. Because I liked it. I went on vacation and did not take a camera at all, all filmed OnePlus One, because he is able to shoot even 4K-video. It is possible to shoot video at 60 frames / sec in resolution FullHD and at 60 and 120 frames / sec in resolution HD. A video from the front camera is written in 720p. Why? I'll never know, but for shooting self-blozhikov was enough for me. All examples are included.
I have not loved a joke shumodava for one simple reason. When you shoot for the front camera in the busy city, microphone understands where this din your voice. And when the main – savvy times through time, and can "crush" you along with all other tarahtelkami. Have to twist in the equalizer then. And yet – if you put the deceleration or acceleration of shooting, do not forget to remove this tick …
Specifications – OnePlus One
OnePlus One himself, and the prince, and for a horse. So he breaks into the synthetic tests that only keep up with him. Model A0001 takes the Gold Cup, there and everywhere, and fans of synthetic tests results in a synthetic ecstasy. What could be nicer than Antutu, broadcasting «Excellent, how you can be so good!». However, the power of Epic Citadel is not enough to make out how the machine is good, because the existing rate of 61 fps – the average total of 801 Snapdragon devices.
Under the hood OnePlus One is located 801 Qualcomm Snapdragon 2.5 GHz, Adreno 330 graphics with a frequency of 578 MHz and a memory of 3 GB. Well, what is there to hinder? Version has 16 GB, 64 GB is on. I have a second, available in almost 55 GB, so I'm shooting video unscrupulous amount, download music and movies, and I do all the drum. A guy with a 16 GB version of the unhappy, because that's available just over 12 GB and there is a slot for microSD, so trying to save space.
One can not be surprised by the words "With all the daily tasks easily cope." Each adequate smartphone they are easy to handle. But tests and games – a record. I played all that only in the Market found. And everything is as easy as a boat on the sea in a calm. Very nice and easy. FPS does not subside, only heats up noticeably in the area of ​​the camera. But show me someone who does not get hot, then we'll talk.
There are two versions of the smartphone. One that the world market is on CyanogenMod, even this inscription on the back says. Version OnePlus One for the domestic market, that is China, running ColorOS (for subsidiary – Oppo, which developed and firmware), and no inscriptions on the lid does not have. But! If you decide to buy the Chinese version, and of color you are still not interested, then you can ask the seller to all reflash. That is, if you do not want. So the problem with the firmware – no problem. True, I, as a fan ColorOS, still upset that both devices have cyanogenic. But this shell has a number of chips, you should be aware.
CyanogenMod has the right to brag about the numbers, because this version of the firmware yuzayut more than 11 million. Users. It's like a subtle hint at how good it is. And when you consider that it does not put yourself on a smart, raging from the gurgling TouchWiz or escape from an abundance of programs from Sony, then these parts devoid of the standard version of the launcher its drawbacks, other than just the lack of built-in FM-tuner. But this mistake I generally noticed only during the writing of the text review, so I think, for you this is not a big loss.
My copy right out of the box asked upgraded to Android KitKat 4.4.4, and CyanogenMod for while using updated twice. Square icons – this is an amateur, they can not fix it. And everything else you can. And it really is – almost everything. Then you and the appearance and style of paging, and the option to leave or remove chips Kitkata, gesture support – so much fun! Not one day give this firmware for those who like to be picked in the customization of your device. In addition, programs such as pre-installed on the device is not present. From useful to love the thrill will highlight screencast. Still, it's a good thing.
To be quite accurate, it is necessary to clarify that the CyanogenMod team has worked with a smartphone at the stage of Designing. So it's not the same version of the launcher, which can be found for each flashing your pet. Here you have more freedom. Here, for example, gestures. Enough of them, and they are made wisely. I'm accustomed to ColorOS, where they can create and own, and install anything that does not get, lacked this feature. But here, to be honest, the gestures here in a reasonable amount and are tied to what is actually necessary. Double tap to unlock checked to run the flashlight, the circle to the Camera and arrows, checkboxes to control the player. Another issue is that the screen is very sensitive. And if you carry the device in a pants pocket, it will be unlocked himself and run player or camera. But developers are not heartless, they know it all and fixed a promise in future versions of the update.
Separately, it should be said about the button "Home", "Context menu" and "Back". They can also be customized. First, choose what you like the best – or the onscreen touch. I use the on-screen buttons at the behest of the tragedy of their curves hands, my touch broken, and with them in such a state that the interfering clicking. But virtual buttons like me more sensory least because they are not only places you can change, but also to regulate their amount. Yes, here you can also add buttons, if you have time for anything. But the touch buttons have the opportunity to learn something new.
I like that you can use mechanical buttons. The player volume key not only quieter, louder is able to do, but when the screen is off clamped up or down and switch tracks. It can also unlock the smartphone, move the cursor, and in camera application scale, and power button will be responsible for "shutter".
In general, you'll like it. Sms text is displayed on the lock screen, the indicator is a million colors in the palette, you can set quiet hours, the grid layout of icons, the total adjustment to curtain – in short, it is necessary to open and use. There to learn-learn – so much! I have here the outermost table in trushny android 4.4 – GoogleNow. In general, you will not be bored for no other firmware, so it is good. A profile! They not only sound can be customized! It's like a NFC-tag without a label and nothing will not have to apply. Just sat down, set up basic profiles, or to switch between the office, the car, the street and the house. Very comfortable.
Autonomy – OnePlus One
Controversial issue. OnePlus One, and the guy my OnePlus One with a battery capacity of 3100 mAh. We're both from the Internet does not crawl out, but it's more to play with toys, I will listen to music. He lives as a whole unit and a half or two days, I – the day the most of existing indicators – one and a half days. The most popular question to me from the owners OnePlus One: «kaaaak? How do you do it? ". Unnoticed. Easily and naturally. Dont know ah. The brightness is adjusted manually, because the automatic does not suit me, an Internet mobile use unlimited video shoot. In general, it appears that for the time the battery is discharged to 40%, and the rest – active mobile igrozadrotstvo evening. But here is what is stable – is charged by charging home in two hours. The average for the video – about 9 hours. This series of nine or ten favorite series, if it is almost a series of one hour, or more seasons of "The Big Bang Theory."
Communications – OnePlus One
Here the unit is not very poor, deprived only infrared sensor, but it is together we somehow survive. Slot for a SIM card alone, you will need to extract the proprietary clip that is stored in a special cover to its convenient to carry. For example, on the circle with the keys. GPRS, EDGE, 2G frequencies 850/900/1800/1900 MHz. But!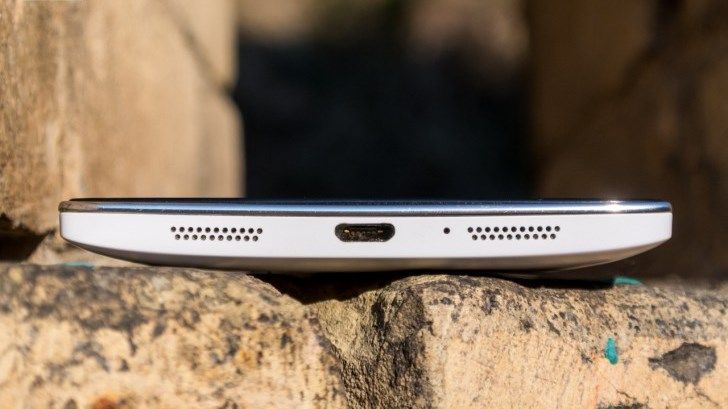 The question is an important communications for the machine, for two variants of the smartphone are not only internal memory and color back cover, but the main thing – different frequencies. There is a version for the domestic Chinese market TD-SCDMA 1880-1920 / 2010-2025 and local standard TD-LTE – 2570-2620 / 1880-1920 / 2300-2400. And there is the international version with the more common WCDMA 2100/1900/850/900 MHz and standard FDD-LTE 2100/1800/2600.
This also add dual-band Wi-Fi, Bluetooth 4.0 for wireless keyboard, speakers, or transfer pictures when no Wi-Fi, and NFC, for even faster pairing and transmitting information. No claim, the rate of cancellations. However, the question arose to GPS, which is still the day after my return to Ukraine thought that I was in Hungary.
Conclusion – OnePlus One
I'm not going to write about the invites. Happiness had fallen on our heads for once there registration on the forum. And promised to invite three friends still have not come at the time of writing material. Buy a Chinese version of the store with delivery to the post office of your city – easily. Especially if you are not going to South America, because the frequency of the Chinese Internet is not a ride on the other side of the planet. Invites – it's not very convenient, but you can see how it undermined society. Everyone wants to imagine OnePlus One! Even if only to feel, and then sell. However, now they all want to feel the iPhone 6, but needed the noise made ​​this beauty. OnePlus One broke the Internet as Tuzik warmer. This aggressive, but the main interesting campaign have not been observed. We watched every move a picture, hearing, banter picture or something else. Behind this was fun to watch, and the whole game makes us want this is not shown in the time machine, as if it is the plum cake.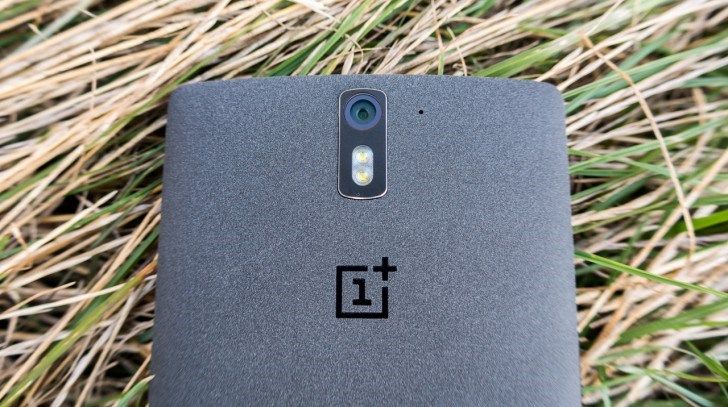 We had a little discussion on the topic "pays whether the production of this smartphone for the company?". Because the device is really cheap for such a technical stuffing. He is a big, handsome, well-built, pleasant to the touch, if White Silk, or resistant to external damage, if it nedopeschanik, he has the technical side – ideal without quibbles, and in general in the whole structure of the smartphone can be traced clearly explains the logic. Even in such elementary things of the series "Why the battery is not removable?". If you make the battery removable, need more protection for the motherboard, which means you need to reduce or increase the width of the battery. Why screen resolution QHD? Yes, because you do not need that!
And autonomy would suffer. 300 American presidents he has no equal, there is even nothing to argue.
This is one of the most optimal and harmonious smartphones of all that I have met during the work. He has enough advantages to kill that column's shortcomings. I have enough autonomy, and brightness, and indicators of the camera, volume and sound quality, memory, too short, I w version is 64GB, and the price did not hit on the budget. We are not breaking up with him
And if they ask me to take a smart phone, I answer – OnePlus One. So if suddenly you are ready to buy my Oppo Find 5, please!
Read another very interesting article about alternative energy of the Sun, water and air.