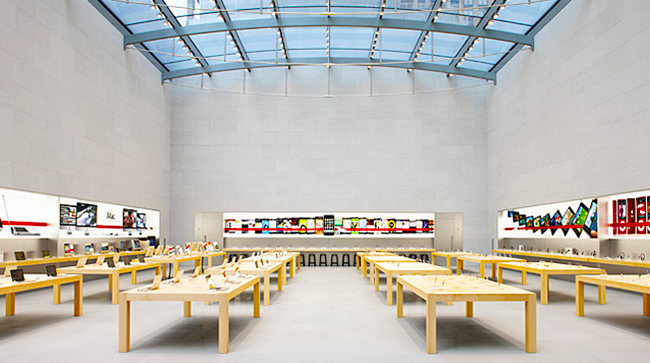 Within a couple of years, Apple was the second in the list of companies, the most satisfying user. Leadership seems to come to an end. Forrester Research publishes recent research, according to which our favorite vendor – at the end of the first five.
Exactly: Amazon has come "to finish" first with 91 points each, followed by Internet giant Sony (83 points). Microsoft and Samsung divided between third place (82 points). Apple is full circle leaders – she got 81 points.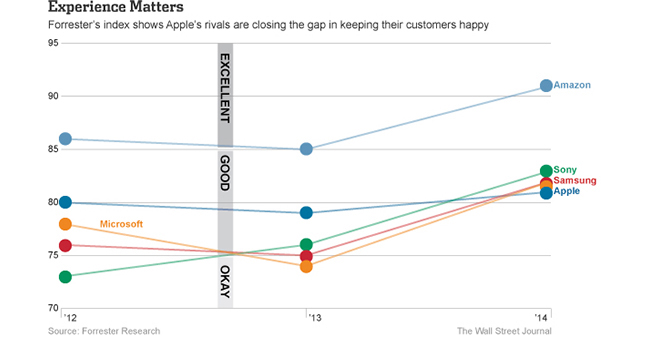 We explain that the number of points – is an index based on an assessment of the views of over 7,500 consumers who gave answers to three key questions:
1.How pleasant to deal with …?
2.How easy to deal with …?
3.Naskolko brand suits your needs?
– And described their experience with a particular brand.
The quality of satisfaction with products manufacturers not taken into account: it is primarily about his impressions of the company and work on customer service, direct sales in particular.
Recall that Forrester Research conducts a detailed survey for the third time, and this is the first time that Apple is behind and Samsung, and Microsoft, and Sony. Previously, she was second only to Amazon.
Read another very interesting article about alternative energy of the Sun, water and air.