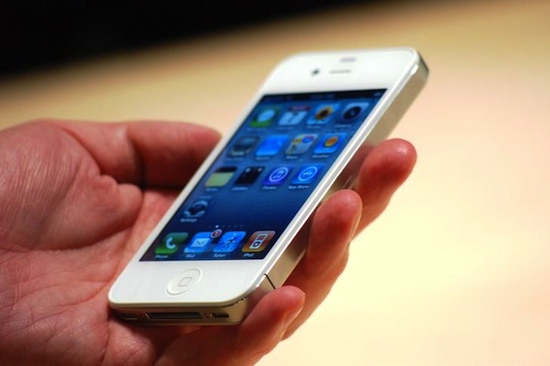 A new study by market research firm Forrester shows the difference in the use of mobile devices running iOS and Android.
The survey was conducted in the United States and Europe. Thus, the results are relevant for most of the planet, not only for the country. It was found that iPhone users are more active use of the functions of your phone, rather than the owners of devices on Android. This applies to both application and functionality of the operating system.
Most of the users of Android-smartphone see their device as a normal mobile phone to make calls. They do not seek to understand the functionality of modern "guglofonov" and generally know little about their devices.
If we talk about specific numbers, that 64% of Android users use weather app. Among the fans of iPhone, the figure is 71%. Clients for social networks and use only 56% of owners of Android-based phones, compared with 63% for the iPhone. Navigation services on the Google-platform, use 52 percent of the men, the figure for iOS – 60%. In games played by 56% iPhone owners, and only 49% of users Android.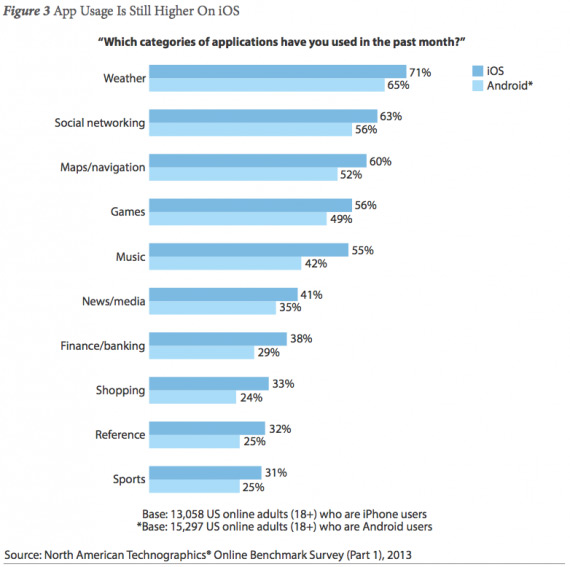 Such a popular pastime as passionate about surfing the Internet virtually all people with iPhone – 90 percent. In the case of active Android figure drops to 80%. Applications generally use 89% of users Apple-devices and 76% of owners of devices on Android.
According to Forrester, the popularity of the operating system Android continues to grow, but the number of "advanced" users on this platform is not quite live up to mobile gadgets Apple. The difference in numbers may also be due to a higher than Google Play, quality applications App Store.
Read another very interesting article about alternative energy of the Sun, water and air.