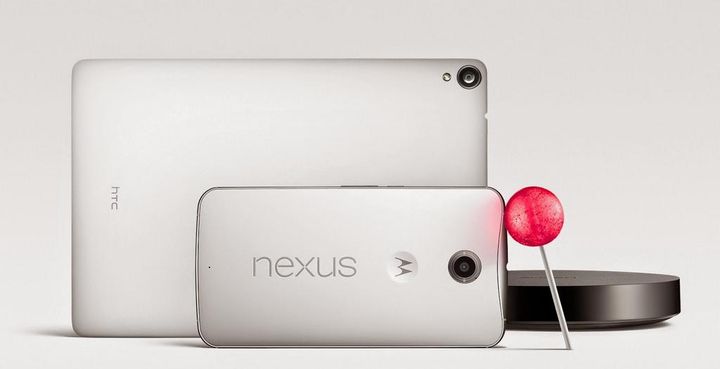 New operating system along with the new Nexus-devices geeks around the world waiting for at least (if not more) than tomorrow's presentation of Apple, despite the fact that, Google does not grandiose events with a bunch of people, online broadcasts and other similar things. All limited to the already familiar post in the official blog. And it showed 6 from Motorola Nexus and Nexus 9 from HTC (both devices run on Android 5.0 Lollipop). Also presented Nexus Player by Asus, which runs on Android TV.
Nexus 6
As expected, the device is very similar to Moto X (2014), which was hit by a roller and flatten to the size of the display is almost 6 inches. Characteristics are as follows: 5,96″ AMOLED-display c-resolution QHD (2560 x 1440), Qualcomm Snapdragon 805, Adreno 420, 13 MP camera, 3220 mAh battery for 32 or 64 GB of internal memory and 3 GB of RAM. As in the Moto X, the function will be available fast charging Qualcomm QuickCharge 2.0.
An interesting point that unlike Moto X, front speakers will be two, not one. So that the two pads on the chin and nadborodke will be used for its intended purpose. Smartphone will be available in two colors: white and dark blue. The price that was very upset: $ 650 and $ 700 for 32 and 64GB respectively.
Nexus 9
Nexus 9 also confirmed virtually all the rumors about him were confirmed. Manufacturer represented by HTC, LCD IPS screen with an aspect ratio of 4: 3 and a diagonal of 8.9″ and a resolution QXGA (2048 × 1536), the processor Tegra K1 (Denver), 16 or 36 GB of main memory, 2 GB of RAM, the battery on 6700 mAh and firm dynamics BoomSound. In addition to wake the tablet will be a double tap of that for larger devices, the power button is not always at hand, it is very convenient feature.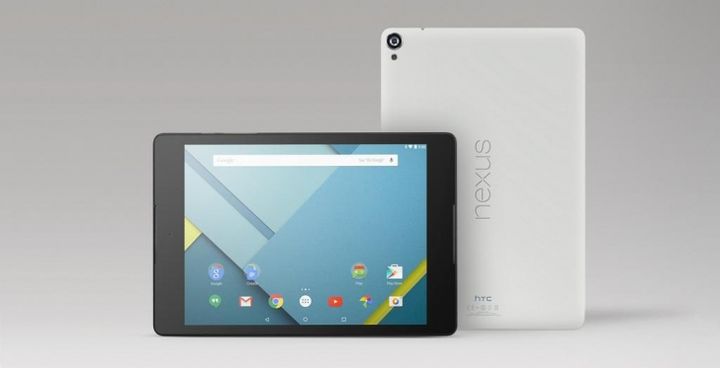 In the sale of the tablet should arrive in November. Prices are expected to be $ 399 and $ 479.
Nexus Player
Together with the smartphone and tablet also talked about the set-top Nexus Player, which runs on Android TV. This modification of the OS showed another Google I / O, and then all of her takchino forgotten. Together with the round flat box will go console and gamepad that suspiciously resemble those in the Amazon TV.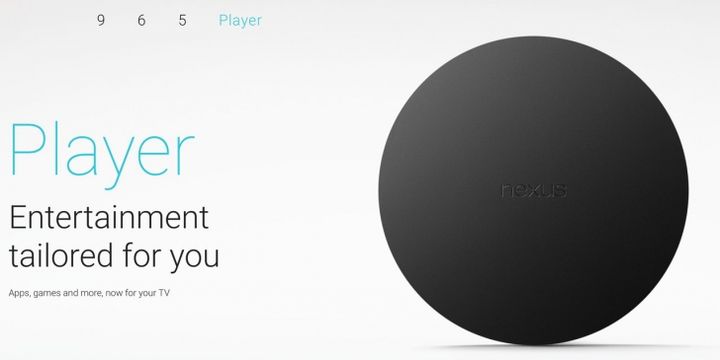 Round shape, even if only in one plane, makes involuntarily recall the disastrous Nexus Q.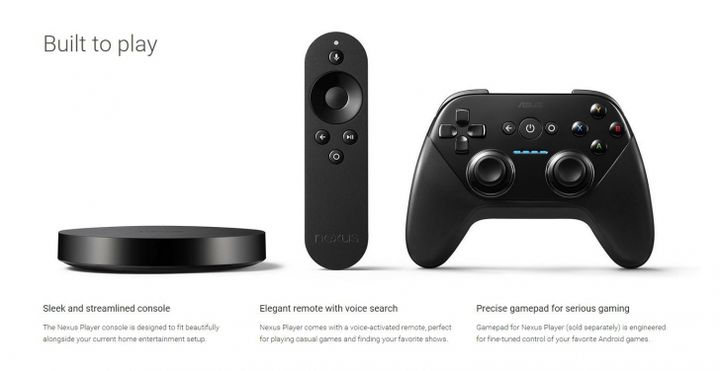 In terms of iron Asus installs in Nexus Player processor Intel Atom, clocked at 1.8 GHz, 1 GB of RAM and 8 GB of internal memory, Bluetooth 4.1 besprvodnye modules and WiFi standard ac, as well as HDMI-out.
Anrooid 5.0 Lollipop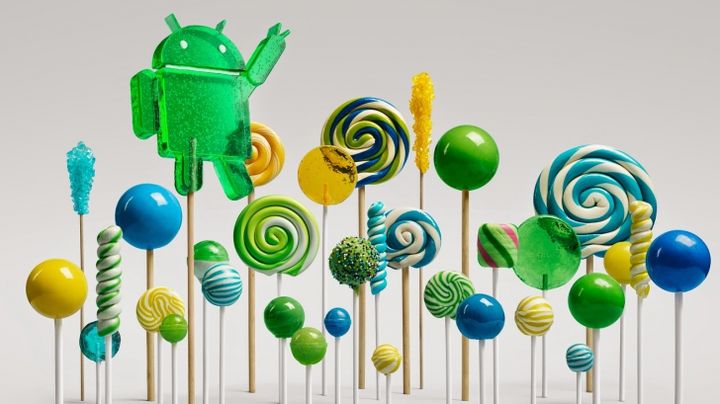 The main mystery of the fifth release of Android was the name of the sweets, after which will be named the new version. As originally envisaged, the sweetness of candy appeared. By the way, in LA it also begins with the letter "L", although if that reason, it would fit and everything else.
It should be noted that, contrary to many rumors, the buttons are the same as in the Developer Preview. As it turned out, the update will receive Nexus's 4, 5, 6, 7 and 10 Wait for our review as soon as a new version of the OS will arrive on our Nexus!
Information for those who are going through on a theme that will no longer be cheap and compact Nexus's. I hasten to reassure you a little. Nexus 5 with Snapdragon 800 is still relevant and is present on the corporate website Nexus. There are rumors that it will add a new yellow body color.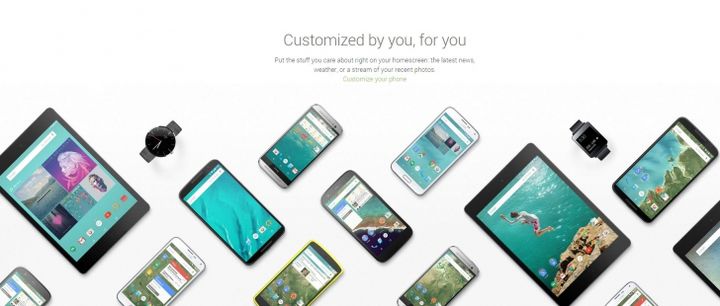 Read another very interesting article about alternative energy of the Sun, water and air.