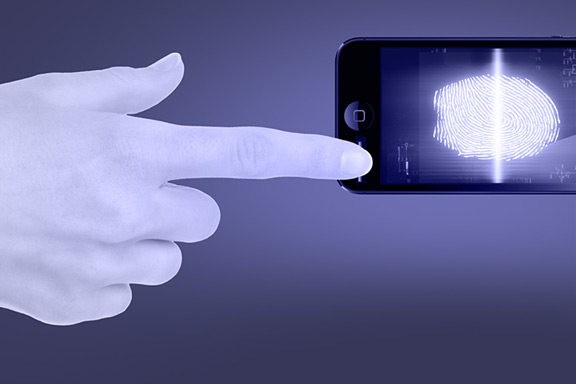 A huge number of rumors and circumstantial evidence in its web presence is practically proven fingerprint scanner to iPhone 5S. An expert in the field of biometrics Japp Parziale told how can work fingerprint sensor Apple.
Parziale has fifteen years of experience in the field of biometrics and well versed in technology, hidden in tiny print scanner. According to the scientist, Apple will use the touch-contact scanner model instead. The latter give a much better picture when you scan, but they are much more difficult to produce and virtually compatible with smartphones. Therefore, according to Parziale, Apple will use the first type is a fingerprint scanner.
The expert said that the active use of fingerprint sensor gradually leads to its deterioration. And in order to extend the life of the component is coated with a protective layer. The layer consists of an insulating material such as silicon. In the same way touch screens are made for the iPhone. Nevertheless, the layer can not be too thick, as this affects the quality and the scanning of a fingerprint. For this reason, continuous use sooner or later lead to a decrease in thickness of the protective layer, and eventually break the scanner.
In real life, the situation is even worse, said Parziale. We constantly use our hands to perform a variety of tasks, resulting in a touch different surfaces and materials. The fine particles of dirt and dust left on the hands. Touching the print scanner will lead to the transfer of particles on it. In addition, our hands are sweating and continuously secrete sebum. All this – the particles of foreign material, sebum and sweat – remain on the sensor as it is used and adversely affect its life cycle.
As said Parziale, fingerprint scanners of any type rarely last a long time. And this is especially true for mobile devices, which are used by man is very active. Too many factors affect the operation of the scanner.
However, knowing the Apple experience in producing hardware devices, you can be sure that in Cupertino have found a way to circumvent these problems and maximize the life of the biometric sensor.
Read another very interesting article about alternative energy of the Sun, water and air.