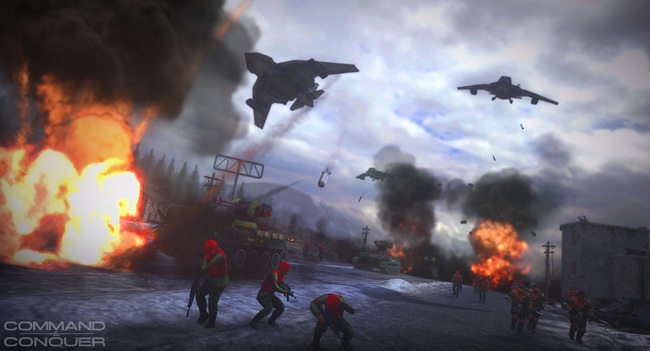 It was learned that the publisher Electronic Arts has canceled out the shareware game Command & Conquer, which was released was to be held early next year, and announced the closure of the studio Victory Games. Resource Polygon EA spokesman said that "the company will do everything possible to help these talented people to realize themselves in other projects of the company."
On the official website of the project published an appeal entitled "New Future Command & Conquer», which reads as follows:
"Generals,
Thank you for participating in the closed alpha testing Command & Conquer for the past few months. The contribution that you have made, it is difficult to overestimate.

In order to be in the creative team needs to understand that not all decisions are correct. In this case we decided to move away from single-user mode and focus all efforts on the multiplayer. Your feedback during the alpha testing have made it clear that we do not create the same game in which you want to play. That's why we calmly and without any hesitation decided to curtail the development of this version.

We respect the work of the talented people who worked on the project, but we would like to provide you expected and a decent product. Over the next 10 days we will give you the full money that was spent during alpha testing. You can also contact support online help.ea.com in case of any problems with the return. We believe that Command & Conquer – it's a great series with great potential and a rich history. At the moment we are considering all possible alternatives, which will start with a clean slate. We will certainly share with you the news about the future of the series at the first opportunity. Thank you again for your participation and support. "
Recall that the new part of the Command & Conquer was announced in late 2011 and is based on the basis of engine Frostbite 2.0.
Read another very interesting article about alternative energy of the Sun, water and air.