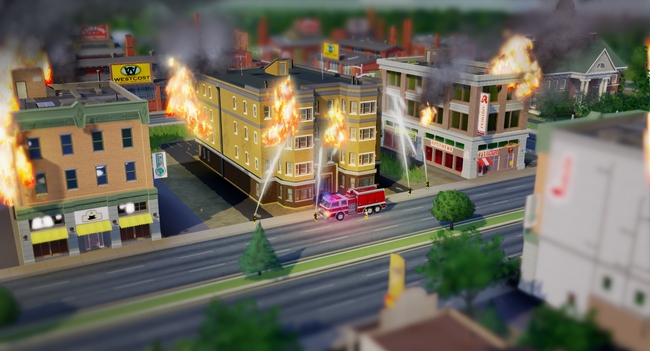 Release of the game SimCity at the beginning of this year was not entirely successful . Despite the fact that the game has received quite good reviews from the media, the players are faced with the problems associated with the performance of servers.
It seems, Electronic Arts does not want to learn from our mistakes and we fall back into the same trap, and again with the game SimCity. This time, the problems associated with the release version of SimCity for the Mac. Forum Electronic Arts, dedicated to SimCity, filled with complaints from users. Most of the complaints related to problems running the game. Some players do not even manage to download and install the game through the application Origin. Also, overcome the difficulties with the launch, users are faced with poor performance on a fairly even playing devices productive Mac. Many players say that the game refuses to run in full-screen mode, and constantly switch to windowed mode without any notifications.
Comments players in the social networks of the game SimCity for Mac have a pronounced negative: "It is completely unplayable," or "This is a disaster."
Representatives of Electronic Arts answered that they, indeed, some users are experiencing problems with the game SimCity for the Mac. Support service works individually with each customer to resolve problems.
Read another very interesting article about alternative energy of the Sun, water and air.