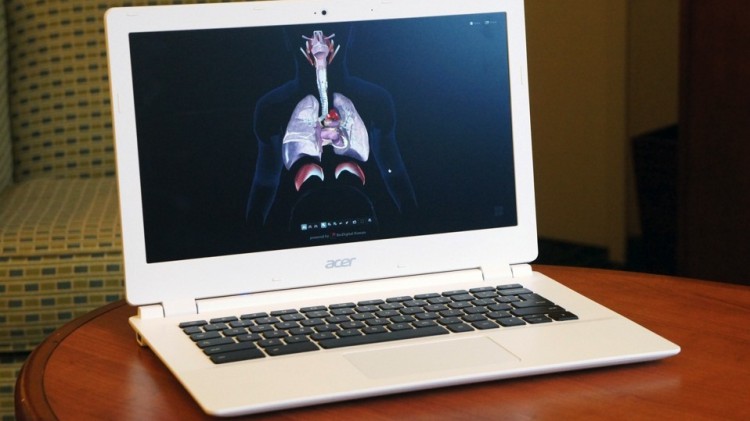 If you try to compare the functionality of the Chromebook and Macbook, the result will certainly be known. The reality is that at the moment Chrome OS can not be compared with OS X, or from Windows over the spectrum of tasks. However, announced on the eve of Acer Chromebook 13 may well compete with Apple's laptop by other parameters.
The new device from the Taiwanese partner Google Chromebook-available in two variations: the youngest model has 13-inch screen with a resolution of 1366 x 767 pixels, 2 GB of RAM and 16 GB of internal storage; the eldest is increased screen resolution up to Full-HD, 4 GB of RAM and 32 GB of storage for user data. And since we are talking about differences, for sleek model Amazon asks $ 279, and for more complete with – 379 dollars.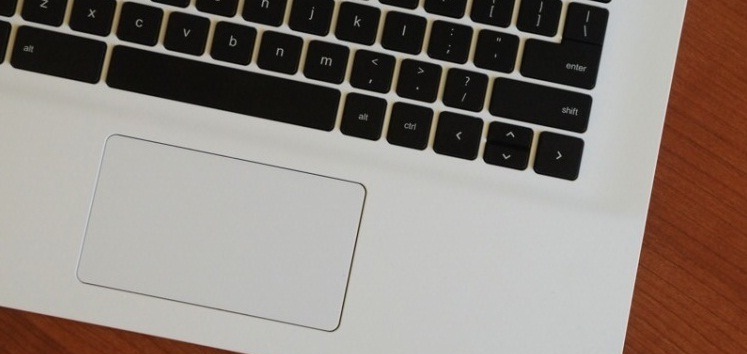 But what's important: both devices are on the chip Nvidia Tegra K1, proven in the gaming tablet Nvidia Shield . This chip, in turn, not only provides a good performance and decent graphics, but also excellent endurance. Let us not beat around the bush: for a younger model claimed 13 hours on a single charge, and for the older – 11 hours. Recall that the 13-inch Macbook Air work without recharging for up to 12 hours.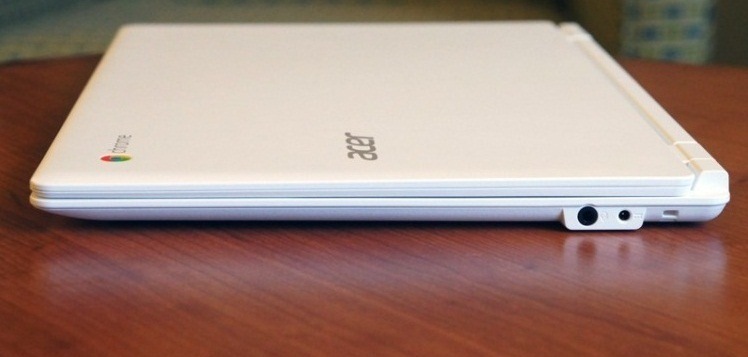 In addition, the new Chromebook device looks quite nice, though not made of precious aluminum, but from a practical plastic. The thickness of the device is about 1.8 cm compared to 1.7 cm in Air, and weight it also loses slightly – about 1.5 kg vs. 1.35 kg in "apple."
Of course, this is not a substitute for full kupertinovskomu laptop, but I'm sure that for many users Full-HD-resolution screen, the relative autonomy and a significantly lower price will play a role.
Pre-order the Acer Chromebook 13 on Amazon opened yesterday, August 12, 2014. Later, the device should go on sale in European countries such as England, the Netherlands, Belgium, Denmark, Sweden, Finland, Norway, France, Germany, Italy, Spain, Switzerland, as well as in South Africa and, most importantly.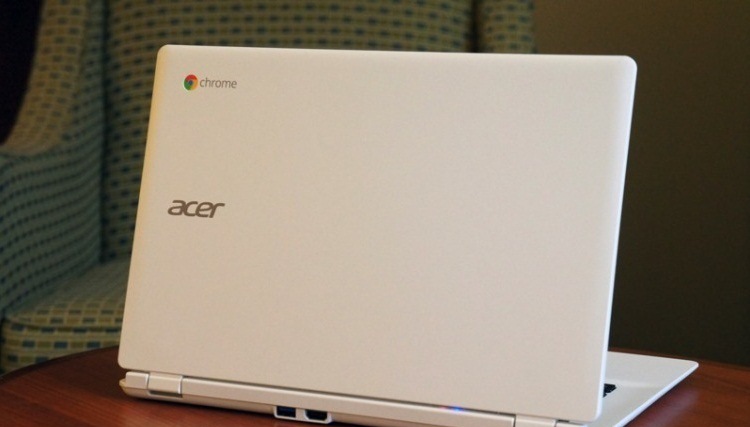 In addition, the question "Will there be a version with a touch screen?" NVIDIA representatives have winked and said, "It's an interesting idea." By the way, in the video presentation also focuses on the possibility of touch-control.
For a long time I want to change my laptop, and then straight intrigued. And you?
Read another very interesting article about alternative energy of the Sun, water and air.