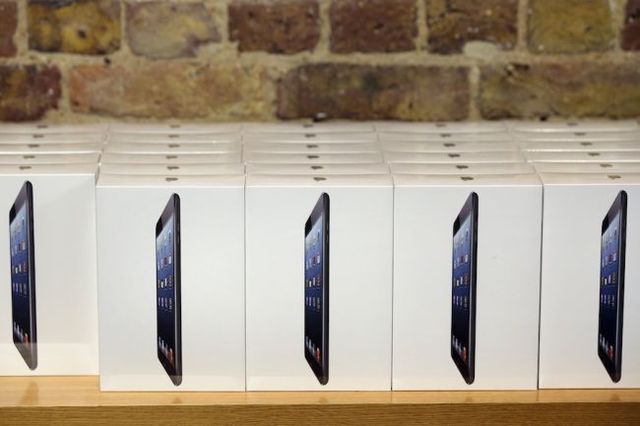 Total sales of iPhone, iPad, iPod Touch and Mac for the first time were higher than the amount realized Windows-based computers in the last quarter. It is reported with reference to the MacRumors analyst Benedict Evans and company Gartner.
According to experts, in the December 2013 sale of iOS-devices and Mac computers reached historic highs , and market PC, on the contrary, experienced a significant decline. This allowed Apple to get ahead and sell their gadgets almost 10 million more than all manufacturers Windows-based computers together. Three years ago, even assuming this was difficult.
It is worth noting that if you add up sales PC and mobile devices running Windows Phone on board, their rate will be higher than that of iPhone, iPad and Mac, but very little separation.
The average price for devices Apple (including Mac) currently stands at 584 dollars, while the average cost of a computer on Windows does not exceed $ 544. It turns out the "apple" corporation not only sells more gadgets, but also gets them with enviable proceeds.

By the way, even without the help of Mac cumulative sales of iPhone, iPad and iPod Touch were higher.

Nevertheless, Gartner gives a positive outlook for PC sales this year. It is expected that sales of computers show 10 percent growth, but Apple still retain the lead with 29 percent sales growth.
Windows on the PC market is experiencing hard times largely due to lack of need for constant updating of such devices. If iPhone owners prefer to update your smartphone is not less frequently than once every two years, the period of use of PC is usually a minimum of four years, because if you want you can always replace components with more powerful and modern.
Read another very interesting article about alternative energy of the Sun, water and air.