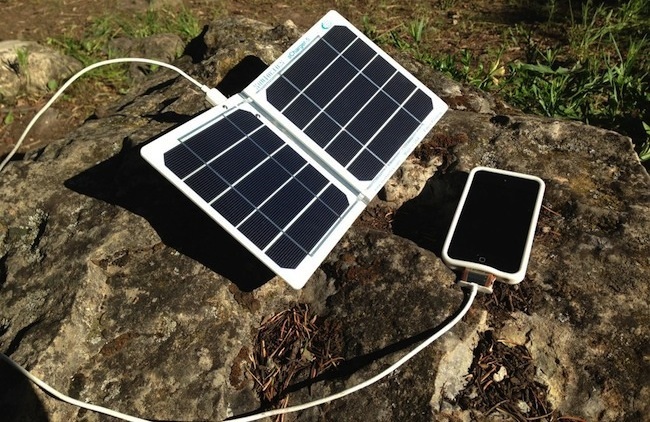 Apple is known for its desire to transition to alternative energy sources. Almost 75% of the production facilities corporation, including all of its data centers, and even a campus in Cupertino , provided by renewable sources of electricity, which allows it to not only save money, but also to receive positive feedback from the organizations involved in the protection of the environment.
Talk about what the technology giant will soon embed solar panels in their smartphones , tablets and laptops, there were many , but in practice, Apple has only continued to show off their devices matched to many environmental standards. Nevertheless, the new patent describes a corporation built-in iOS-device and the Mac converter that will allow them to be charged from a special solar panel.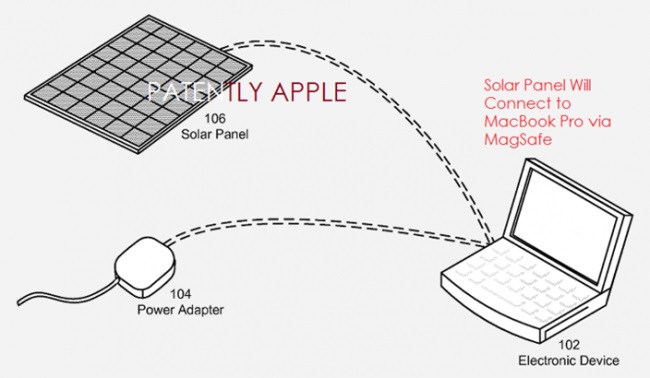 We are talking about direct intervention in the "iron» iPhone, iPad and Mac, 9to5Mac reports portal has links to Patently Apple. The special integrated power management system will be able to charge gadgets as from the usual outlets and from the solar panels.
According to information available in the patent, to connect to devices panel will be in a regular plug for charging – Lightning for iPhone and iPad, and MagSafe for the Mac. Thus, for example, to recharge the battery level smartphone using natural energy, you have to carry a solar panel of a certain size. Not the best choice for those who value portability.
The effectiveness of the use of this accessory in the realities of individual countries also remains a big question. In contrast to San Francisco or Miami, in Moscow or Novosibirsk is difficult to imagine a person who will charge your MacBook from the solar cell. It is much easier to acquire ordinary compact external battery to look for the nearest power outlet in critical situations.
Be that as it may, at the moment this is just one of the many patents Apple, so he may well remain only on paper and see the light only in a distant future.
Read another very interesting article about alternative energy of the Sun, water and air.