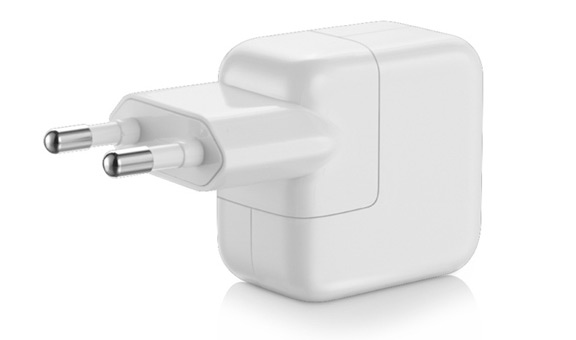 Apple launches program to replace non-original power adapter after fatal accident in China. In July, 23-year-old flight attendant from China died as a result of electric shock , which she received from the iPhone. Experts have found out that the cause was unoriginal AC charger. A few days later learned about another case: Chinese fell into a coma after the shock he received while trying to charge your iPhone 4.
As part of a program to replace non-original USB-adapter any resident of China can go to the Apple Store and change the "gray" Charge to the official, paying only $ 10. Offer will be valid until October.
"Recent reports indicate that some aftermarket adapters are dangerous to life and health of its owner. Therefore, we run the program USB Power Adapter Takeback Program, through which anyone can buy the official adapter.

Starting from 16 August you can visit a retail store or Apple Store and Apple official reseller for a limited time to buy branded charging at a special price of $ 10. With him you have to bring at least one non-genuine adapter, as well as your iPhone, iPad or iPod touch. The campaign will run until 18 October 2013. "
In late July, we recall, Apple posted on the official website statement, which urged owners of the iPhone and iPad to use only original accessories. Document describing the network adapters on the main page of the Chinese company portal. The web-site has text instructions and a detailed description of the Apple branded chargers with all the markers and identifiers.
Read another very interesting article about alternative energy of the Sun, water and air.