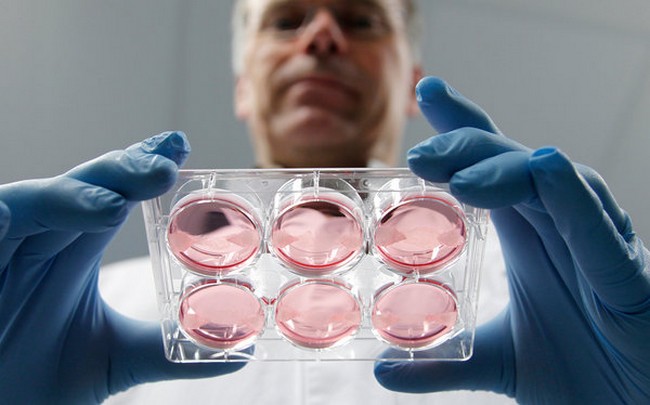 The head of the research team from the University of Maastricht (Maastricht University) Professor Mark Post (Mark Post) at the special event, held in London , showed the world's first hamburger patty, which was synthesized in the laboratory.
Chicken is notable because it uses meat that has been grown from stem cells of cows. The cultivation of more than 20,000 muscle fibers (40 billion muscle cells), scientists took about three months, and the cost of the project amounted to about 330 thousand dollars. It is worth mentioning that the project is fully funded by one of the founders of Google, Sergey Brin, who believes technology is quite promising.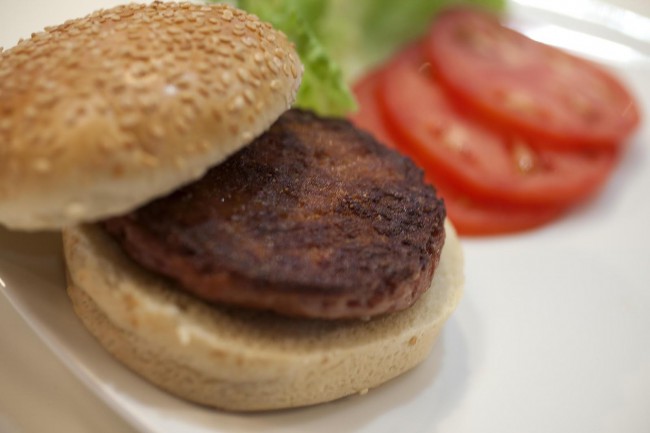 To make the taste cutlet, meat mixed with egg flour and bread crumbs, and the natural color provided beet juice and saffron. At a tasting in one of London's restaurants were invited nutritionist and independent journalist. According to Mr. Post, meat contains almost no fat, but the consistency and taste is not inferior to the usual hamburger cutlet.
The creators of "test-tube burgers" indicate that the meat may appear on supermarket shelves within 10-20 years. According to Mark Post, these technologies will not only help solve the problem of hunger, but also to make vegetarians reconsider their life principles – now to try penguin meat, it is not necessary to kill him.
Read another very interesting article about alternative energy of the Sun, water and air.