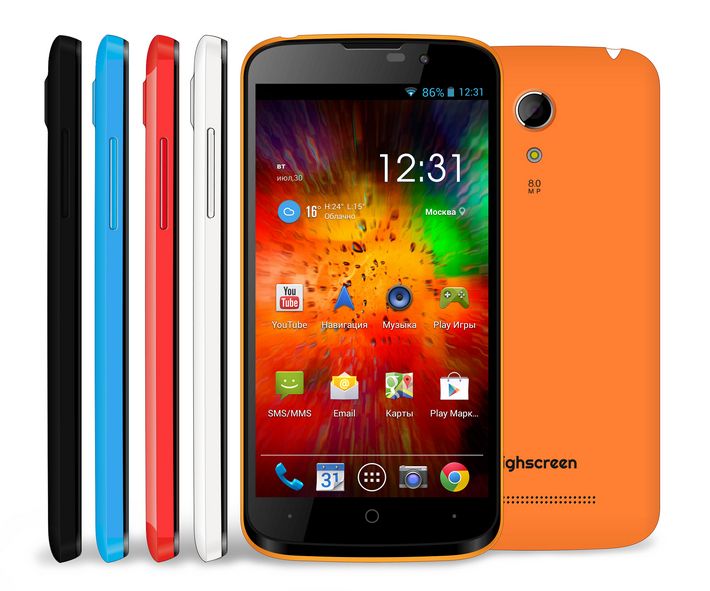 One of the main advantages of Apple iPhone over other smartphones is its popularity, thanks to which any more or less self-respecting manufacturer of accessories is committed to release a number of cheholchika, bamperochkov, protective enclosure with an extra battery and god knows what else – most importantly, that the buyer could not stand by this product. With the passage of time and other phones are beginning to boast a broad line of affordable decorations, if earlier it was the prerogative of only the most popular smartphones such as Galaxy S2/S3, but now almost all of them can find at least one or two of the original cover.
Russian-Chinese alliance Highscreen, represented in Russia by "Vobis Computer" (and hers) went further, proposing to the buyer at the same time five (!) Interchangeable colored back panels (available in the following colors – black, white, orange, red, and blue), reaching supplied with the phone. The manufacturer is positioning the device to as "smartphone Nedelka", where you can change the cover every working day. We do not know how important this is, but if you get bored with the look of your device, you should pay attention to Highscreen Omega Prime Mini.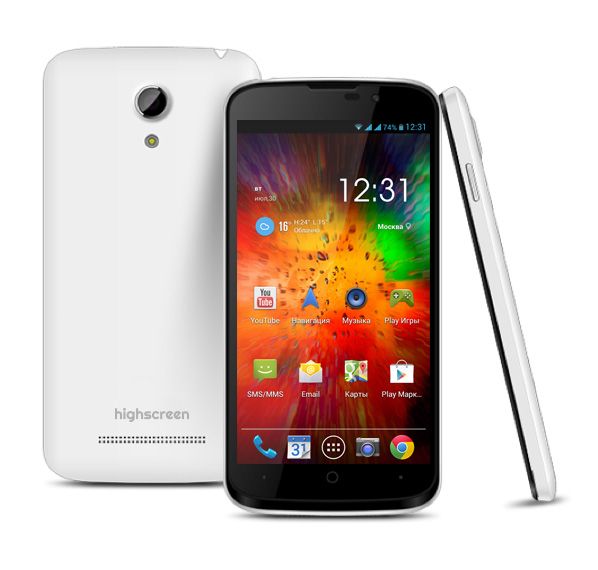 Specifications are similar to those in other models of the company, this is not the top-end solutions available on the market, but for the inexperienced user – it. And the model is, in fact, is a miniature copy of the local champions, judge for yourself, and features a quad-core processor Qualcomm Snapdragon S4 Play MSM8225Q with a maximum operating frequency of 1.2 GHz, 1 GB of RAM is small, and 4 GB of main memory (with an option to extend it for using memory cards microSD), 4.3-inch IPS-display with a resolution of 960 x 540 pixels, 8 MP main camera (front sensor is equipped with a 2 MP) and battery 1600 mAh pm It is unlikely that we can expect a decent time work, it is most definitely not in the light of the recently released Boost 2 from the same company. But there is a FM-radio, and, of course, proprietary feature of all models of this manufacturer – two slots for SIM-cards. The operating system is a version of Android 4.1.2.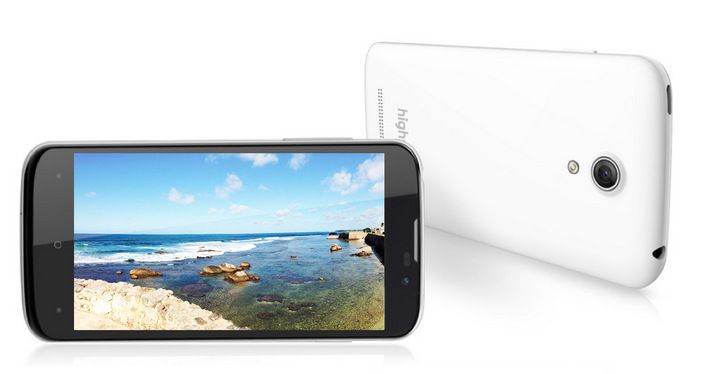 Omega Prime Mini Dimensions are 139 x 70 x 9 mm, and the cost is approximately $ 235.
Read another very interesting article about alternative energy of the Sun, water and air.