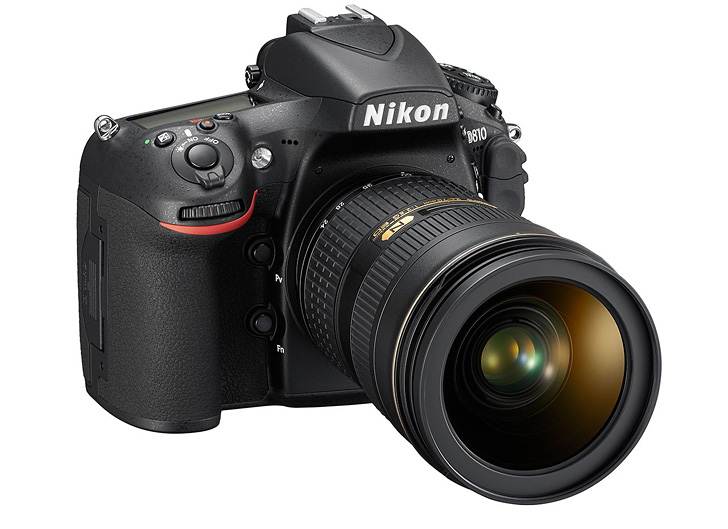 Has just been announced Nikon D810 – replacing both models Nikon D800 and D800E. Novelty is equipped with a new full-frame 36-megapixel CMOS sensor without AA smoothing filter (unlike D800E, which has the effect of the lack of such a filter to simulate). It broadened ISO sensitivity range compared to its predecessors to ISO 64-12800 units in standard mode and up 32-51200 – in the extended. Theoretically, this should ensure maximum crystal clear images from noise and artifacts, very high detail, great opportunity for shooting with slow shutter speed and the freedom to use fixed-aperture lenses day without ND-filters.
Housing is protected against aggressive environmental conditions. Dust, moisture, light rain will not prevent you from D810 to create fotoshedevry. Increased Battery grip for even more convenience and processed some controls for more comfortable use and access all features as quickly as possible.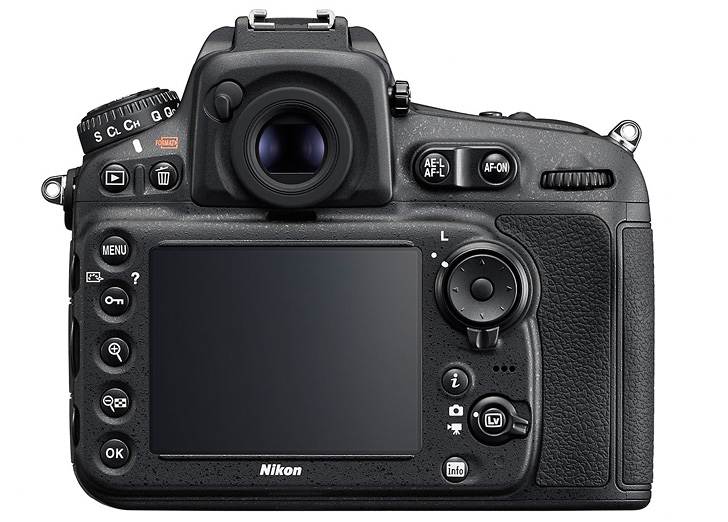 Processor Nikon D810
EXPEED processor 4 went to the older Nikon D810 reportage camera Nikon D4S . Improved image quality and metering (91,000-pixel RGB 3D Color Matrix Metering III), as well as increased speed continuous shooting up to 5 frames per second (fps mode 6 Kropa and 7 fps – with battery grip). Was redesigned mechanism of the mirror and adds the ability to use electronic first curtain to minimize the risk of vibration from the shutter is released. Declared yield shutter – 200 000. Supports media card reader Compact Flash and Secure Digital.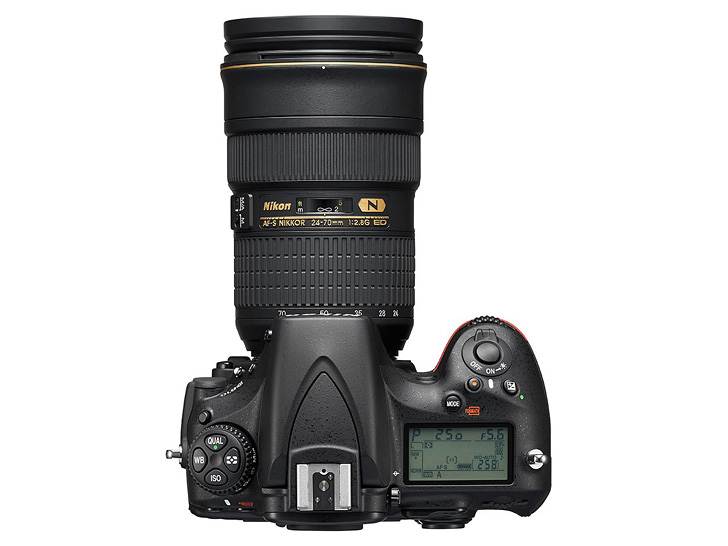 The focus remains the same module Advanced Multi-CAM 3500FX – 51-point type with 15 points cruciform type. There is a new focus mode with the choice of the group area Focusing uniting five points together. The new regime RAW Size S allow do-9 megapixel snapshots and fully process them afterwards. Useful for reporting, where the full resolution will only increase the processing time and will take up much more space on the memory card and hard drive.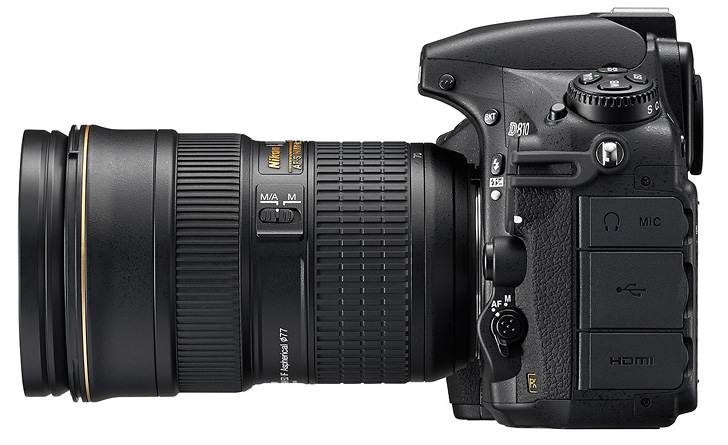 Screen Nikon D810
Display size remained unchanged – 3.2″, the same resolution – 640 x 480 pixels, but the total number of pixels increased to 1.229 million due to extra white pixel RGB scheme. RGBW arrangement will save battery power, as well as improve the readability and the main display in bright weather. Now you can change the color balance of the screen, as is done in D4s. Viewfinder covers 100% of the field frame with increasing 0.7h. Information display is now used inside the optical OLED type. Battery life increased from 900 to 1,200 frames per charge from the same battery capacity of 1,800 mAh.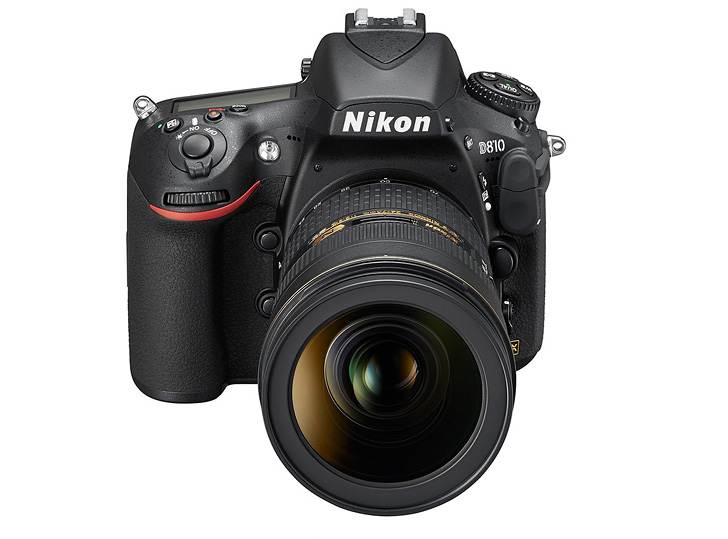 In the Picture Control item Clarity appeared to increase or decrease mikrokontrasta get the picture. All options presets changed in increments of four values ​​to fine tune to fit your needs. Appeared display mode «Split-screen display zoom», in which increased two different image points on the same horizontal line, which enables very precise tuning of the horizon and focus. Landscape painters and arhitekturschiki appreciate.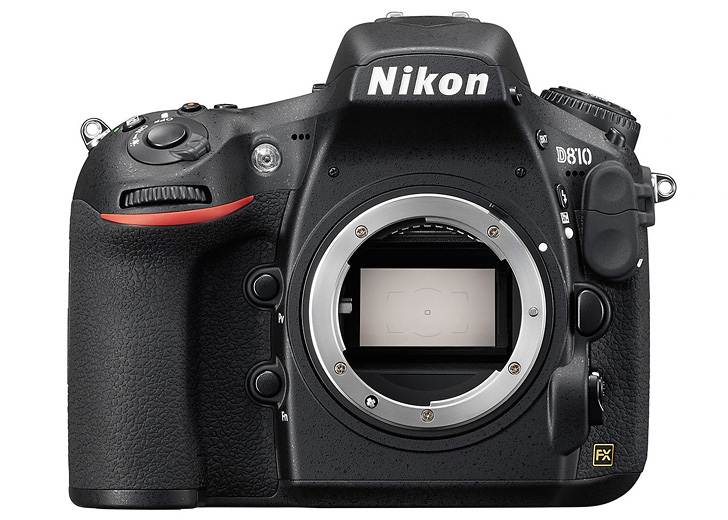 In video mode added video recording in Full HD at 60 frames per second, and progressive in the Picture Control mode added "flat images" intended for further post-production. Now you can use Auto-ISO with manual exposure setting, and output an uncompressed video signal over HDMI to an external recorder, with the viewing of images on the main screen and the external screen. Video recording is performed simultaneously on the memory card (in compressed form) and an external recorder (uncompressed). Expanded range of ISO, which can be used during movie recording, 64 – 12800. During recording, you can take advantage of a zebra and spotlighting areas with overexposure. Speed ​​Focusing in Live View accelerated. Sound is recorded on the built-in stereo microphone or through an external connection via a standard mini-jack. The level of sound worth keeping an eye on headphones via a standard audio output.
Nikon D810 cost is $ 3300, and you can purchase it at the end of July. Battery grip MB-D12 is now worth $ 620.
What do you think about the new product from Nikon?
Read another very interesting article about alternative energy of the Sun, water and air.