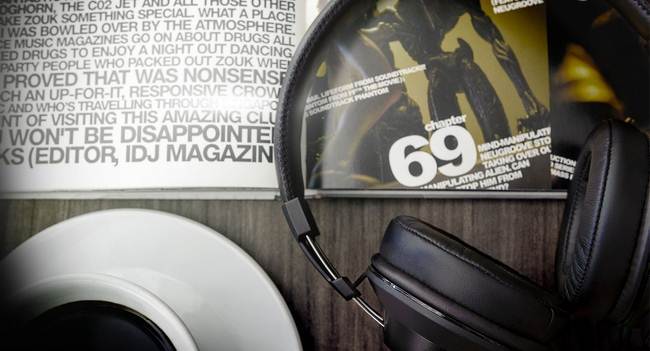 Most recently, the company introduced a line of Razer analog headphone called Adaro, which in the first place are the convenience of daily use and sound quality. In this line includes models In-Ear, Stereo, Wireless and DJ. Hero of our today's review is one of the representatives of this series – Razer Adaro Stereo.
Supplied Razer Adaro Stereo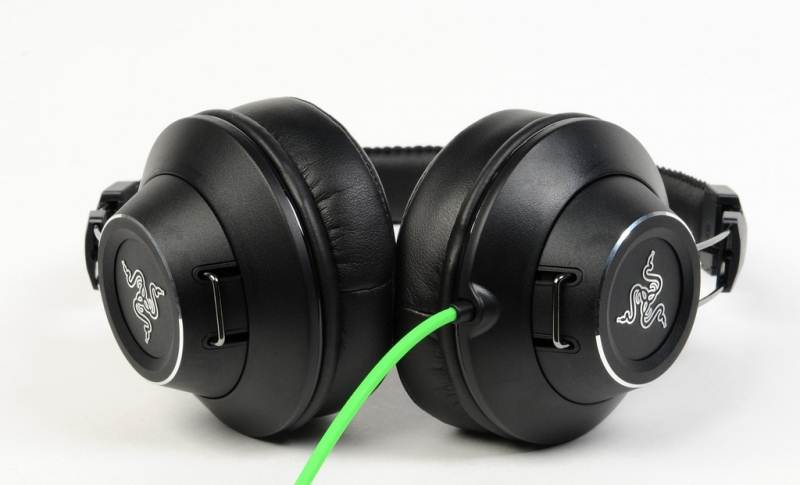 Razer Adaro Stereo Headphones come in a cardboard flip-box made in dark colors. Inside, in addition to the headphones themselves, you can find the documentation and stickers with the logo of Razer. No accessories included not provided.
Appearance, quality materials Razer Adaro Stereo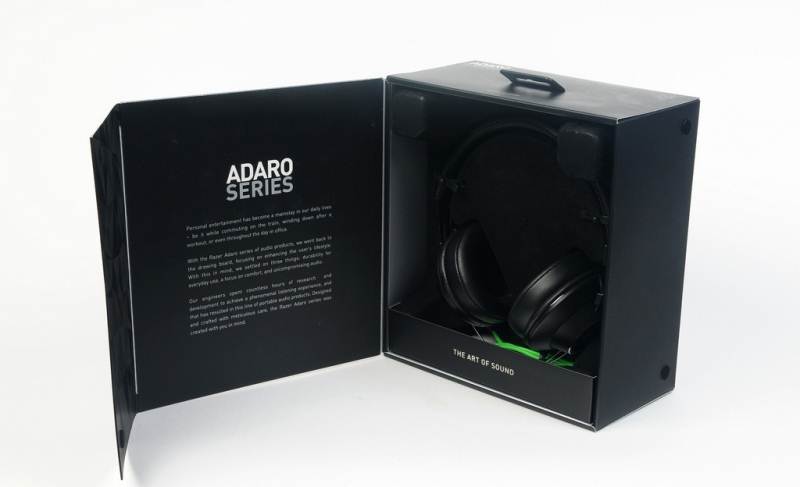 After removing the headphones with improvised silicone mounts can finally evaluate their quality. Razer Adaro Stereo Build quality – no squeaks and no backlash. Design, in addition to the bright neon green cable restraint and in many respects even classical. Adaro Stereo its appearance resembles the model Fisher Audio FA-004, with only 40 mm drivers. The first thing that draws attention – it's nice and cool metallic central inserts on cups, bowls themselves have soft leatherette ear pads.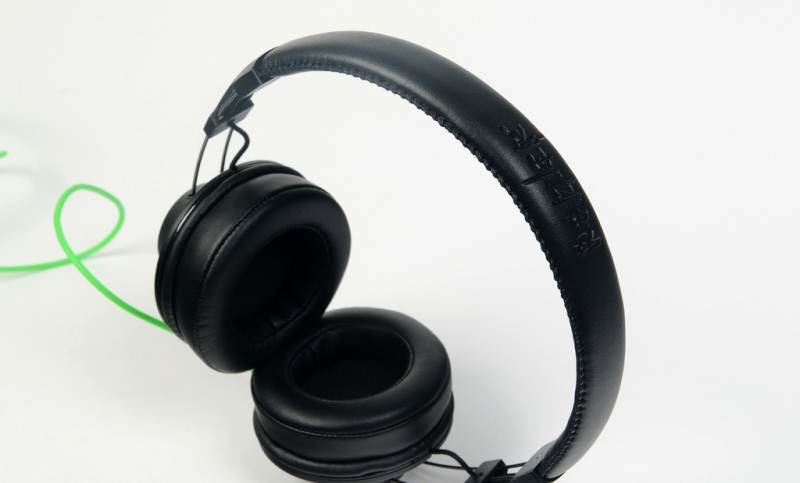 The headband is made of plastic and leatherette, hidden inside metal arc through which design and holds. Fixed cable, which, incidentally, is not intertwined, very durable, braided quality rubber. You can not fear for premature wear. Plug mini Jack gilded and has a straight shape.
Ease of use Razer Adaro Stereo
Here we come to one of the key features, which Razer promised to focus in the series headphones Adaro, namely convenience of daily use.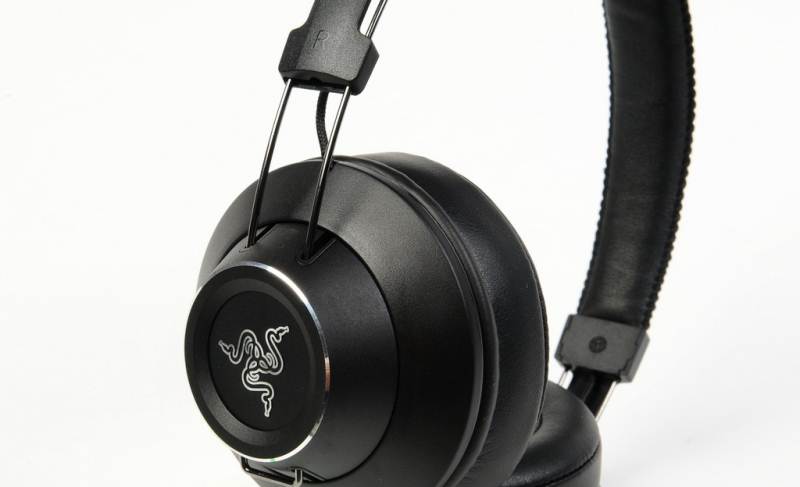 Razer Adaro Stereo ear pads have an average stiffness and grip the ear entirely, fit snug, no gaps not. Headband soft, with good fixation nothing nowhere presses. During testing, we listened to music in different places everywhere – on the street, in the subway, office, gym, while jogging, etc. In any case you use headphones sat perfectly and we did not feel the slightest hint of discomfort. Adaro cable has a length of about 1.3 meters, enough for listening to music on the street, although in general the cable here is a little "with reserve" and had to hide it in his pocket. Overall Razer realized that the promised model Razer Adaro Stereo was really very comfortable in everyday use.
Sound Razer Adaro Stereo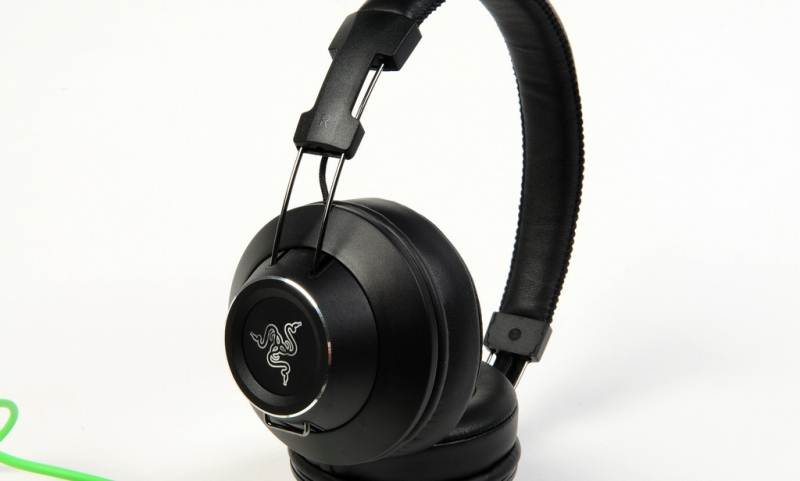 First inclusion Razer Adaro Stereo us a little disappointed, the sound seemed rather flat and somewhat muffled. But giving a second chance and Adaro listening headphones for a while, we realized that this is a good product as a whole with his trademark sound and style. Adaro punctuated sound at low frequencies and did a little deaf. Average recoup clean and detailed, but a little high fade into the background. Detailing the surround level – all the tools are well distinguished. In addition, this model has pleased us excellent soundproofing. Listening to music even above average volume does not prevent others, well, you are well insulated from outside noise.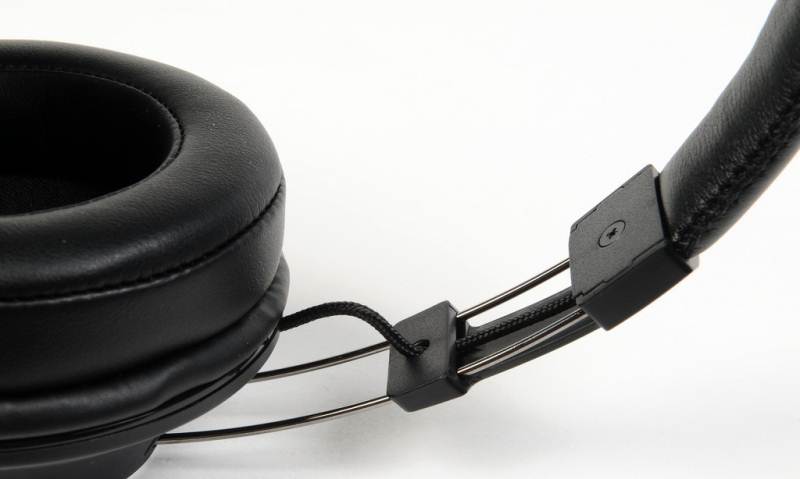 Check headphone Received coincided with the release of the new album alternative band Linkin Park. Naturally, the album was listened dozens of times up and down at different headphones, and we can say with confidence – for heavy music Razer Adaro Stereo do not fit, accented bass sometimes significantly pushes the rest of the frequency spectrum. But with headphones than cope on 5 +, so it is with breakbeats and electronic component – so many different shades of bass we have not heard. A few days were heard Daft Punk, Panic! At the Disco, 3OH! 3, Alex Clare, Breathe Carolina, Macklemore & Ryan Lewis – Adaro for this music fits perfectly accented disturbing bottoms up new perceive long-familiar tracks. For fans of this music and bass surround headphones will be a revelation.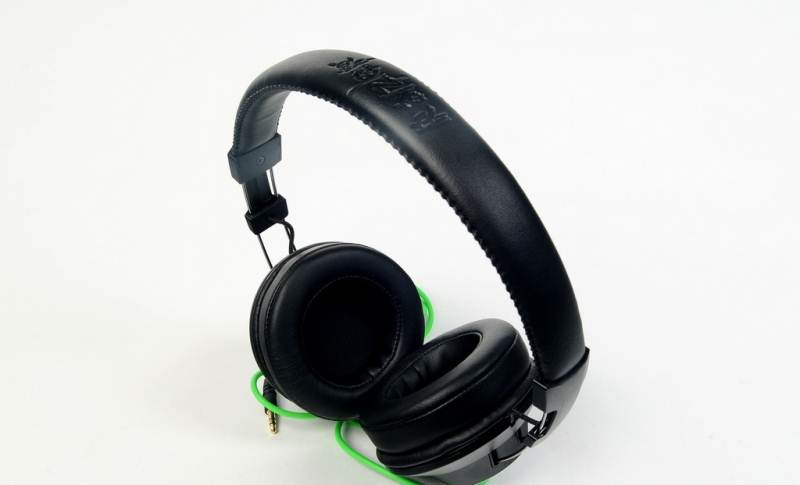 When using the Razer Adaro Stereo in video games and movies bass create an additional "wow effect" and the sound takes on a new color. So if you're not a team player or a movie buff selfish – Adaro Stereo perfectly fit your needs.
Results Razer Adaro Stereo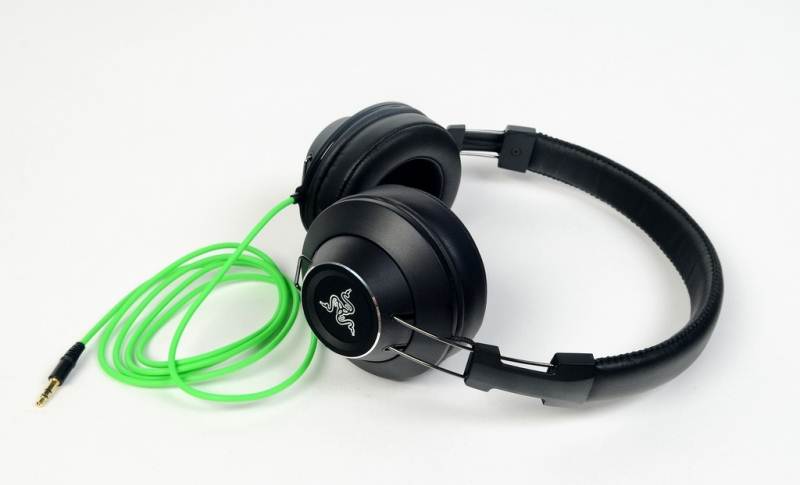 Bottom line. Razer Adaro Stereo – a great appearance and quality of the eminent manufacturer with a sound that is not suitable for all the music, but can be very useful to fans of juicy bottoms and video games. One "but" – the cost of Adaro at the time of writing, and this is 1300 UAH., Can not be called democratic. Comparable amount for you to find a more versatile sound on headphones.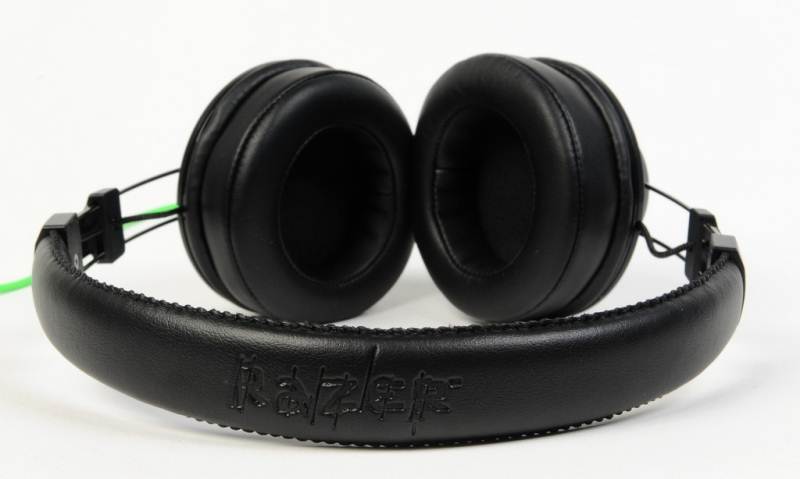 Pros: Stylish design, quality of materials, ease of use, the bass sound, soundproofing
Cons: High price, the model is not suitable for any kind of music, modest grade
Conclusion: bass headphones with excellent ergonomic design, but not the most democratic price tag
Read another very interesting article about alternative energy of the Sun, water and air.