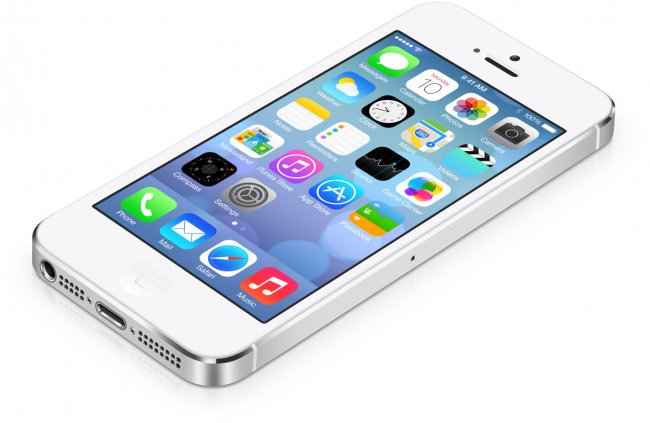 After the release of iOS 7 and its direct installation on the iPhone , we spent a lot of time in the course of its detailed study. Reviews of the new operating system, Apple's very mixed, as well as the evaluation of "Seven" on various web sites dedicated to IT. Undoubtedly, the new OS has a number of advantages and interesting innovations, but there are problems, some of which we would like to highlight, so you know what to go when you press the "refresh" on your iPhone running iOS 6.
7 Found In iOS security bug
In the new operating system from Apple found a security blunder – anyone under the force bypass the lock screen, swiping up for access to the management of the smartphone and give you access to your media. If lost or stolen iPhone from thief or finder it will be able to view your photos. It is not good because, as you think? Fortunately, Apple realizes his mistake and is working on it, but it's probably the most important reason to refrain from moving to a new iOS for the time being.
Battery life
Many users complain of fast battery drain – this is one of the most common problems with almost any smartphone. And i-device running iOS 7 – is no exception. One of the easiest ways to save battery life – turn off the automatic update settings application in App Store. To smartphone does not let you down in an emergency, its sudden shutdown, costs, or charge it in time to buy a laptop battery, so that your device can refresh yourself at any place.
Apple warns
Now, if you are not using the official charger, iOS 7 warns that this could lead to dire consequences, and your phone may be damaged.
Mail Overload
Users of Apple's email service Gmail and often complain that after updating them were reporting thousands of unread messages. No need to panic! If you are a user of mail service to Apple, simply reboot your device. And if you use Gmail, you are advised to mark the message as read.
Too much movement
The new operating system from Apple if alive – it was forced to move almost all of its components. When opening and closing applications, we see the animation, we accompany the parallax-wallpaper that is not to the liking of all users. Some admire this innovation, they find it funny, but some do not like it. For rambunctious in this matter holders i-devices can offer to reduce traffic in the settings. The good news also is that it will save you battery.
Fonts in iOS 7 sitting on the apple diet
Part of the new look iOS 7 fonts are fine. In particular they are used in the keyboard. Not hard to guess that for people with low vision is a big minus. But by the way, do not run for a magnifying loupe, you can change the size and thickness of the font settings.
According to the materials coolmomtech.com
Read another very interesting article about alternative energy of the Sun, water and air.