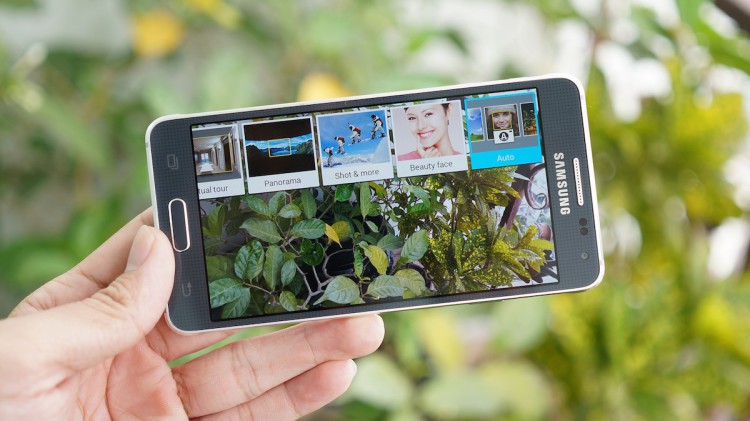 Just a few days ago, fans of high technology is not without pleasure, learn about the presentation smartphone called Samsung Galaxy Alpha. The reasons are obvious positive reaction: Device there were a lot of rumors that shared partial to multifunctional devaysa audience into two camps. Speech that naturally comes to adherents and opponents of the idea of a metal smartphone from Samsung . As it turned out, doubts have been superfluous. The South Korean company has decided to not only like, but also to make it as beautiful. So, what features can boast a brand new Galaxy Alpha? Let's find out.
You are beautiful, no doubt – Samsung Galaxy Alpha
The main trump news, of course, is its design. Unfortunately, the full metal back cover, we have not got, but many will be happy and edging of this material.
In addition, mention should be reduced dimensions of the device. Manufacturers do not go on about the fashion trends and limited 4.7-inch display. If we needed something more? Perhaps not.
I love your eyes, my friend – Samsung Galaxy Alpha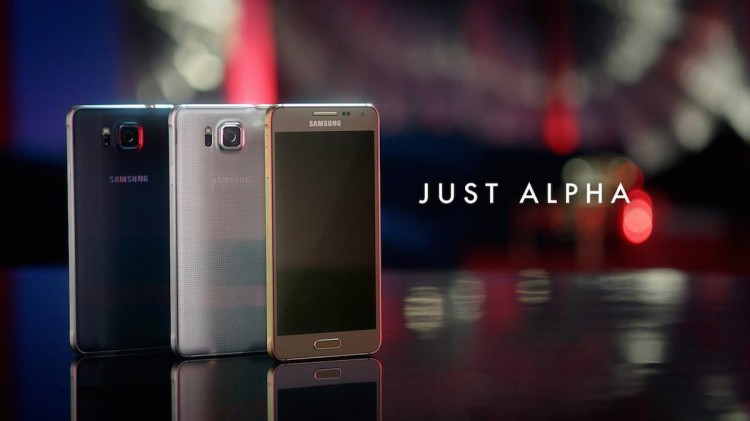 On the back side of the smartphone is located well 12-megapixel camera. Fortunately, the numbers here are not for beauty, but for the sake of demonstration of its capabilities. Indeed, Samsung Galaxy Alpha can record 4K-rollers at a rate of 30 frames per second, as well as Full-HD with 60 frames per second.
Naturally, the engineers did not forget about the various functions and effects.
Your strengths are endless – Samsung Galaxy Alpha
Inside submitted was a place for the 8-core processor, 4 of which operate at a frequency of 1.8 GHz, and the rest, respectively, at 1.3 GHz. A wonderful addition to this are the 2 GB of RAM. Tandem components mentioned above certainly show a remarkable performance.
Nothing in excess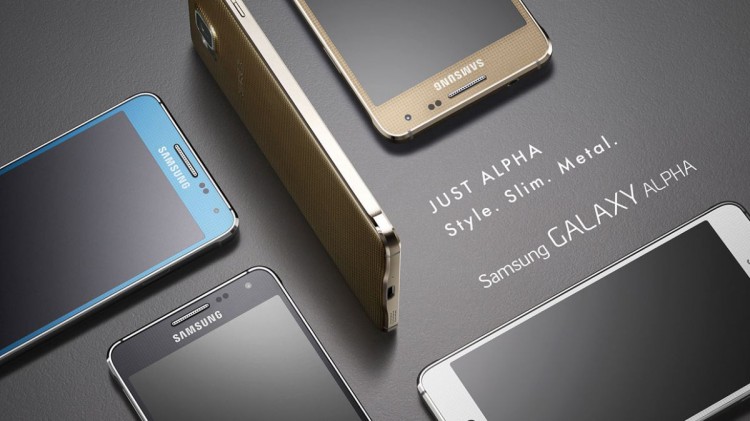 Frankly, the decision to implement the display with a resolution of 1280 x 720, taking into account today's realities , was unexpected. However, he has something to boast about. Firstly, lower power consumption, and secondly, the resources will be spent on the smartphone more important tasks.
Zest – Samsung Galaxy Alpha
Despite the reduced size and a display with a lower resolution, Samsung Galaxy Alpha has got some features of its big brother – Galaxy S5. That's right, we are talking about fingerprint scanners and support NFC.
And what opinion about the smartphone happened to you? Tell us about it in the comments under this article.
Read another very interesting article about alternative energy of the Sun, water and air.