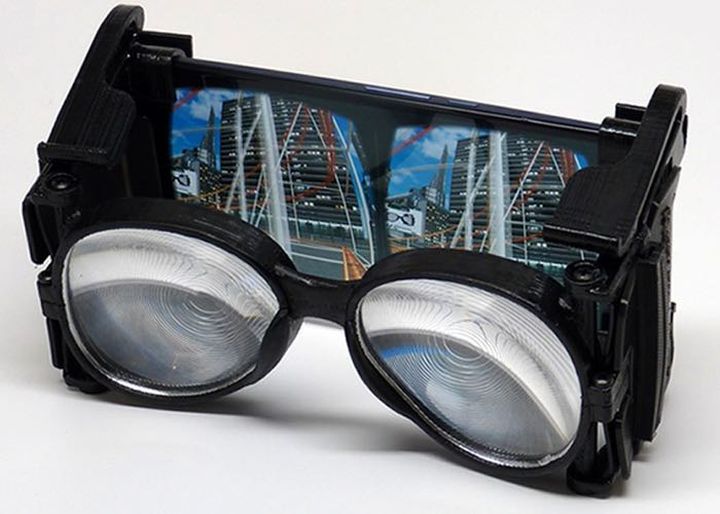 Our world consists of beautiful moments and places where you would like to visit or see. But there are many factors that it limits. An opportunity to see the beautiful side of our world, but not to feel these sensations. But now there is an opportunity to not only see but also feel a sense of reality. Let's look at the new virtual glasses.
One of the lesser-known companies Wearable offers a completely new kind of virtual glasses. The name of the new glasses was presented Wearality Sky.
What is the main feature of a the new glasses Wearality Sky?
The design and structure of the virtual glasses were even patented a new technology Lockheed Martin 5 years ago. And developers about 5 years to produce new virtual glasses for mankind. Much time was spent on the production of virtual glasses Wearality Sky. But let's see what came of it.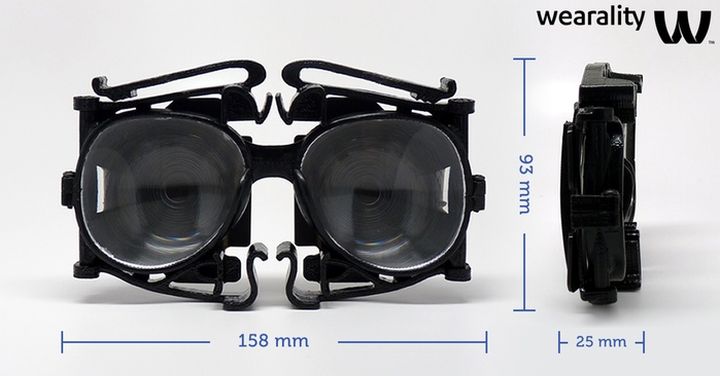 Wearable offers new virtual glasses Wearality Sky, built at the expense of two Fresnel lenses. Virtual glasses are very elementary and simple, but the ability to exceed its expectations.
Special the double lenses provide the viewing angle of 150 degrees and an opportunity to make a realistic image. Virtual glasses have a special attachment for your phone, and the location is not far from the lens. The result of getting the job done is excellent and wonderful feelings for watching videos.
Is well to use Wearality Sky for your eyes?
According to the manufacturer of virtual glasses Wearality Sky, that will not be discomfort and dizziness while watching the video. However, one disadvantage of virtual glasses is that it is only necessary to use the smartphone from 5 to 6 inches.
The price of the new virtual glasses will be about 69 US dollars. And you can pre-order on the website Kickstarter.
In conclusion,
New virtual glasses Wearality Sky well shows its capabilities and its essence of its activities. But there are some disadvantages to this device, namely design. Look virtual glasses Wearality Sky intimidating and scary to brag to your friends. But we hope that this problem will solve developers.
Source: Geeky-Gadgets, KickStarter
Read another very interesting article about alternative energy of the Sun, water and air.