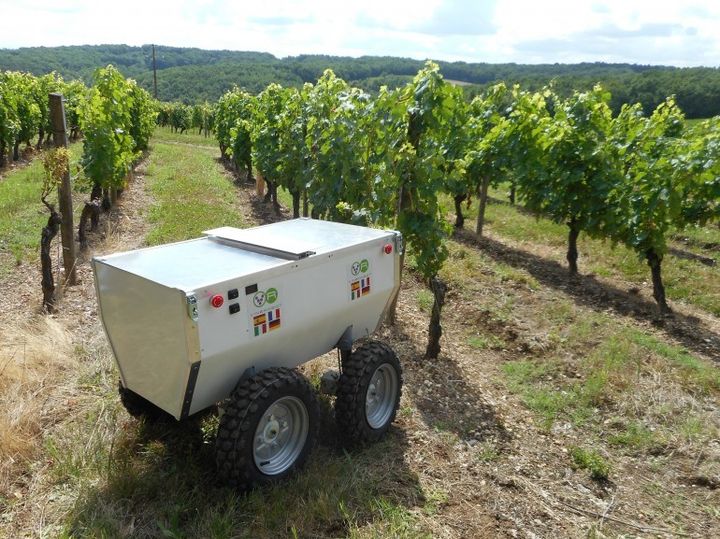 Hello, of course, have their own vineyard somewhere in the south of France. However, take care of him – troublesome. Especially when everyone has to make their own.
However, most people do not have to spend hours on the observation of plants. Care of the vine itself will VineRobot.
What is this mechanism? The real robot winemaker.
The project is being worked out by the famous Spanish university. Namely – Universidad de La Rioja. They are assisted by colleagues from Germany, Italy and France.
If we talk about the outside of the case, the car is a 4-wheeled platform. It operates through the solar panels and the ability to move autonomously.
Among the bushes invention focuses using stereoscopic visor and module GPS.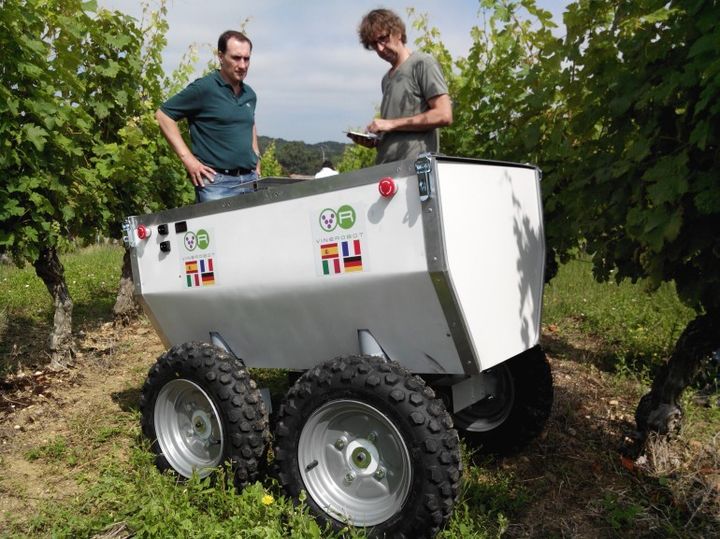 What can a robot? Conduct periodic checks of the degree of ripeness of the grapes. Moreover, it determines the quality of the fruit without touching – remotely (through special sensors).
In addition to the system measures soil moisture and calculates the next harvest. All data is sent immediately via satellite to the mobile device owner.
Said earlier demanded that the people considerable amount of time. Now with all these coping VineRobot.
Alas, to mass production so far away. The authors have not brought the prototype to mind. But the concept is interesting.
Read another very interesting article about alternative energy of the Sun, water and air.