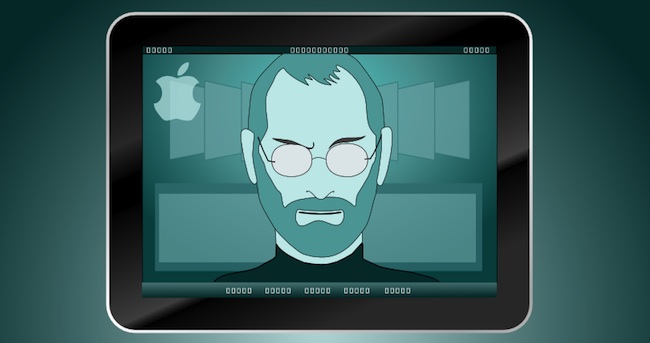 Apple founder was not only the ruler of the minds of several generations and admired by millions. Like any other public figure, it also attracted the attention of security services . In accordance with another leak of secret documents released by the infamous Edward Snowden , U.S. National Security Agency is not fueled by Steve Jobs much sympathy.
The authoritative German magazine Der Spiegel captured slides, presumably intended for internal use by the agency. On the basis of these slides, U.S. intelligence agencies were engaged in for years, not only record keeping emails, messages and phone calls to owners iPhone. In fact, the National Security Agency has also had access to information about the user's location and other data.
Slides made quite creative and reminiscent of the advertising "1984", which Apple launched in the U.S. finals of American football in 1984. Remembering oruellianskie Beaten in the video images, the authors slide conclude that the real Big Brother was Steve Jobs , who monitors the users. The last special service called "zombies" who mindlessly buy Apple products, and voluntarily agree to open up their lives for strangers.
Of course, the authenticity of these documents will only be able to confirm the National Security Agency, which is unlikely to do it. However, if the slides are authentic, but now we can have an idea of ​​how exciting entertain U.S. intelligence agencies. Sami slides offer below: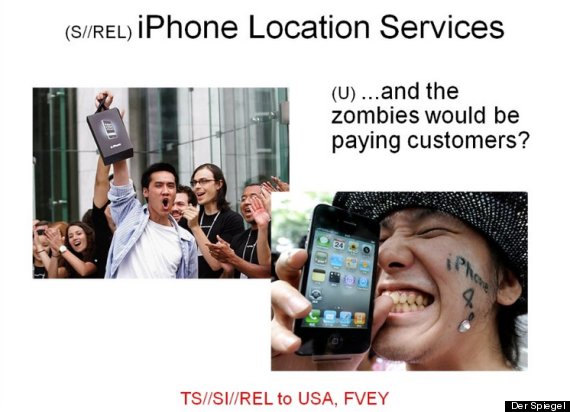 Based on materials from Der Spiegel
Read another very interesting article about alternative energy of the Sun, water and air.