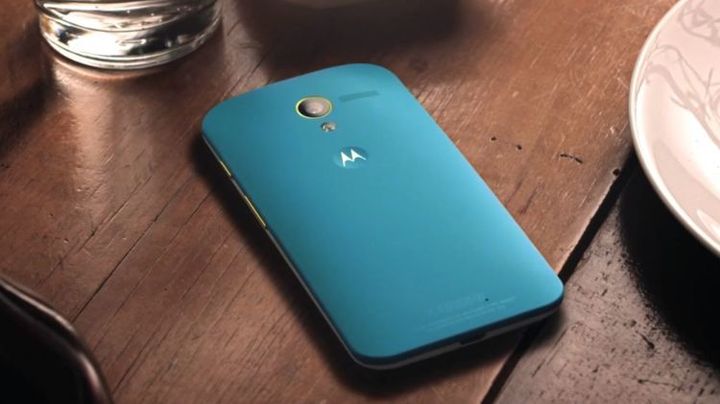 Moto X, is considered by many to be one of the best Android-smartphones in 2013. It has excellent performance, nice design, fits comfortably in your hand. But its main feature, of course, in the other, namely, support voice control and active notifications. Get Moto X in is no easy task, but to introduce interesting features on the smartphone is quite real.
Active notifications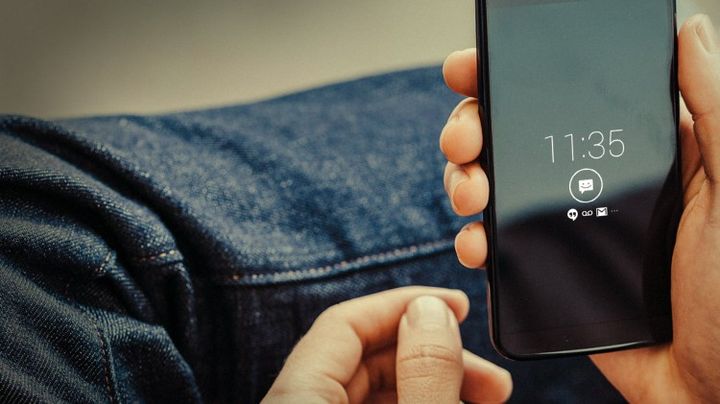 Remove the smartphone from his pocket and immediately see the new notification, agree, very convenient. To implement such functionality in Google Play has long appeared application DynamicNotifications, which we have surveyed our site. The application has a huge number of settings and allows the user to polish their work as they need it.
If you happen to be one of the users of smart phones running on Android KitKat, it is available to you another alternative, which is also much easier to handle. The application is called, for the fans, "sat down and went» – AcDisplay.
Appendix: AcDisplay
Developer: ACheps
Category: Personalization
Version: 1.2.5
Price: Free
Download: Google Play
Voice-activated control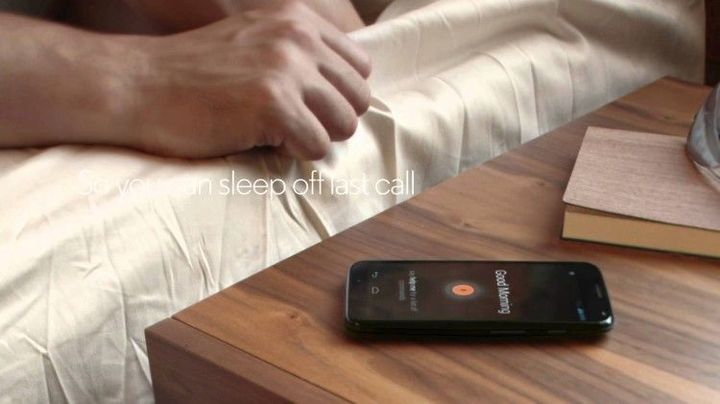 Voice assistant in the vast Google Play great variety available, many of which you probably already encountered from preset S-voice and to "Assistant" Recently appeared in the Market another application with the picturesque name "Assistant darling."
A distinctive feature of Dusi in that it has no interface, it just listens to you and does what you said. There are several options for activating an application, such as hand flapping above the screen or shake the smartphone itself, or, of course, a code phrase.
Do Dusi has a set of functions it can perform, so that if she does not understand your command, it will simply ask "what to do". This allows you to "communicate" with an assistant in a fairly free form.
Appendix: Assistant Darling
Developer: UseYoVoice
Category: Jobs
Version: 1.1.5
Price: Free
Download: Google Play
Smart gesture
Another cool feature is the launch of Moto X camera phone after a wave. In other words, when you hold the device in your hand, you need to make two sharp turn brush and the camera starts. It is very convenient.
Now Google Play also appeared an application that performs this function and – QuickCamera. Application as simple as you can only calibrate the sensitivity of the device to the WAG and enable or disable the service itself. The only catch is that at this stage it is in alpha testing.
If it does not bother you and you still want to try, you should do the following:
enter into this community on Google+

go to this link and click «Become a tester»

after notification «You are now a tester» click «Download QuickCamera from the Play Store»
Despite the alpha version, the application is perfectly fulfills its function, it is necessary only to experiment with the sensitivity settings.
Fly in the ointment
In Moto X for all of these opportunities to use additional processors, thus avoiding increased battery discharge. How will the operation of applications on your device depends on your settings. However, to control the flow of precious energy, you may need the following applications, which already has reviews on Android Insider:
Wakelock Detector

Greenify
Read another very interesting article about alternative energy of the Sun, water and air.