American XTI Aircraft decided to make fiction a reality. Namely – the modern city filled with unusual flying hybrid of helicopter.
Feature hybrid of helicopter and airplane
Helicopters are too slow, and planes need airports. However, there is a solution. The company intends to create a hybrid of these vehicles. The project is called TRIFAN 600.
Novelty is a high-speed machine with the possibility of vertical takeoff and landing. Suitable any flat surface (like a backyard or roof of a skyscraper).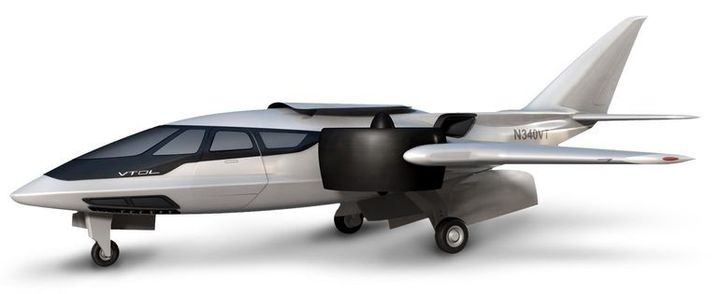 Prototype development has been going on for 2 years. In addition to the pilot can take on board up to five passengers.
The maximum speed – 644 km / h. At one gas station, TRIFAN 600 is able to overcome some 1,900 kilometers (at an altitude of 9000 m).
The design of hybrid of helicopter is equipped with fixed wings, a body made of composite materials and three channel fan as engines (with adjustable).
The price of hybrid of helicopter – from 10 to 12 million US dollars (depending on configuration). However, while it is impossible to buy. Authors, bold ideas are looking for investors.
Source: gizmag
Read another very interesting article about alternative energy of the Sun, water and air.