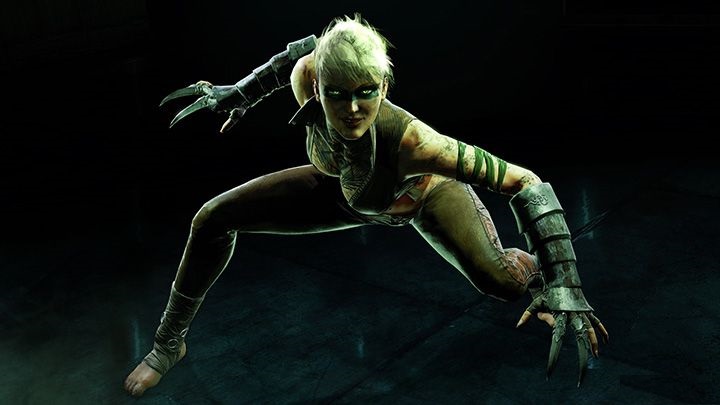 The company "1C-SoftKlab" translated trailer, which is a new villain action adventure Batman: Arkham Origins – copperhead (Copperhead). For the first time the video was shown at the annual convention, San Diego Comic-Con International 2013, held in California from 19 to 21 July.
Copperhead familiar to fans of the DC Comics universe as a male character dressed as a snake, which appeared in an episode of The Brave and The Bold in 1968, but his game developers from Warner Bros. Montreal decided to add it to the female version. Endowed with the agility and grace of a snake girl with poisonous claws will be one of 8 professional assassins hired by Black Mask to remove Batman. To animate all her movements, the creators had to run the motion capture session with the participation of the actors directly 3, including Artist of the famous Cirque du Soleil. The voice of the American character actress Rosa Salazar (Roze Salazar), who starred in the television series "Parents."
It is noteworthy that the copperhead – the only female character of the villains Batman: Arkham Origins, confirmed to date. This unusual variant of the long-known character was so pleased with the creative director of DC Comics Geoff Johns (Geoff Johns), which wanted to borrow it for the comic book series The New 52.
Batman: Arkham Origins will be available on October 25 in versions for PC, PS3, Xbox 360 and Wii U. At the same time, will be released portable game Batman: Arkham Origins Blackgate for 3DS and PS Vita, which continues the story of "Chronicles of Arkham."
Read another very interesting article about alternative energy of the Sun, water and air.