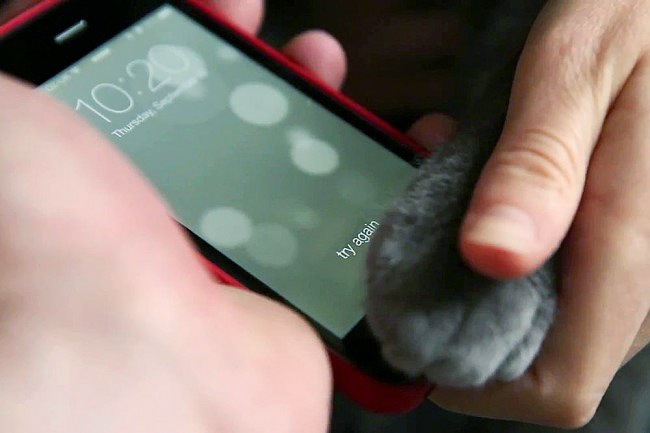 Recently in the news and social networks are common discussions and opinions on the new features of fingerprint recognition called Touch ID in the iPhone 5S . Basically, all discussions are reduced to the security and future prospects of this method of protection and access to the device. For some reason, much less raised, I think, more pressing question – whether it is convenient to use the Touch ID in everyday life?
It is clear that the original fingerprint is stored, followed by a touch, then press the "Home", and as a result – unlock the device. All this is very fun and exciting, but it is beautiful, simple and easy process looks really?
I think there will be quite appropriate to give some opinions or if you want the observations of famous people in the world "okoloyablochnoy" journalism, based on their personal experience.
For example, here's what this thinks John Gruber (works in daringfireball.net):
Once you've added the fingerprint checking it happen almost instantly.
While it may be technically correct and Dustin Curtis (creator of interactive magazine svbtle.com, blogger and part-time) argues that it is actually not true:
When the phone is locked, unlock using the Touch ID looks a little awkward, you have to touch your finger to the sensor on the "Home", click it and have time to overcome, without removing your finger from the sensor, and the need to manage to have time to do all of this while not activated Siri . It works, but the strange sensation.
In general, say – Unlock truly "instant", but only if the screen is locked at this point is in the active state. It was fun to watch the new owners of the iPhone 5s, trying to unlock the device, simply by swiping or touching a finger to the sensor. It seems to be quite simple and logical action – Unlock iPhone – in fact consists of two non-obvious, "awakening" by clicking on "Home" and the reading of the fingerprint sensor. That is, the iPhone is inactive simply will not respond to your finger, reading occurs at the moment immediately after the activation of the device by pressing the usual Home.
And John Gruber again for its:
Touch ID does not depend on the push of a button and there should be no delay … Try this: put your finger on the Home, while iPhone is locked. Activate iPhone power button, not the button Home. Unlock instant.
What can I say: apparently I a wrong, not one of those people that usually unlock iPhone with both hands …
Read another very interesting article about alternative energy of the Sun, water and air.