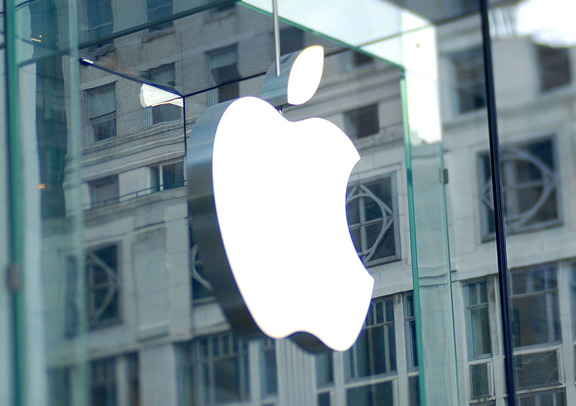 Apple has made 15 strategic acquisitions of other start-ups and companies in fiscal 2013, which ended Sept. 28. This was explained by CEO Tim Cook during a conference call on the announcement of the results of IV quarter fingoda .
Among the acquisitions Apple – Swedish startup AlgoTrim, Matcha.TV, startup Embark, by orienting the subway and manufacturer of energy-efficient chips PassifSemiconductor.
WiFiSLAM – Californian developer of indoor positioning technology. The deal, according to sources, was $ 20 million. This initiative is a California corporation – yet another attempt to expand the capabilities of its mapping service.

Embark is developing a local road maps for public transport, which are embedded in the mobile application of the same name. Thus, this agreement can be only one reason: Apple tries to use the achievements of the company to improve its mapping service.

HopStop offers users online maps of over 600 cities around the world where there are routes of movement on foot, by bike, by car or by metro. Buy Apple App justified desire to improve your map service

Locationary is engaged in the collection and systematization of data on the "points of interest": restaurants, hotels, attractions, etc. The company has a large database and has a number of advantages over its competitors – a global coverage and provided only relevant information.

AlgoTrim specializes in compression technology. It is assumed that the deal is aimed at improving the efficiency of data transmission in the online services "apple" of the company and increase the productivity of the iPhone and iPad.

Cue much work as an assistant or Google Now contextual notification in iOS 7, although the service appeared before these two services. The program automatically converts the data like a reserved ticket and booked a table at a restaurant on the agenda.

Passif Semiconductor manufactures energy-efficient processors, wireless equipment and software for network devices. Its operating time can be used in the electronic bracelet iWatch, which is rumored to be developed outside the Cupertino corporation.

Matcha has released an application for searching videos for the iPhone and iPad, and on the Internet. It provides access to movies and TV channels, including Hulu, Netflix and iTunes. Main reason why Apple went for this deal – algorithm selection and recommendation video, developed by Matcha.
Manufacturer of the iPhone and iPad earlier said it plans to more than double – to $ 100 mlnd – to increase the program to return capital to shareholders through 2015. The cost of acquisition of other companies are also strategic direction of the management of capital.
At the end of the fourth quarter of fiscal year 2013, which ended Sept. 28, Apple had $ 146.8 billion in cash and cash equivalents, said during a conference call CFO Peter Oppenheimer.
Read another very interesting article about alternative energy of the Sun, water and air.