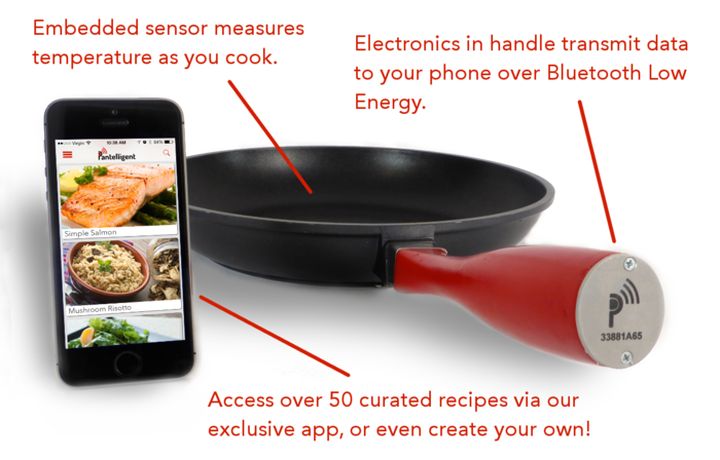 Here, it seems, there is hope for all commentators, eager to send me away to the kitchen, I'll go there. Clever pan to help cook the dish, as if you are a chef in a restaurant, there was! You managed to burn the burgers, which are set to heat up because diverted to installation? And yes I am. Or you think the game is more important than cooking rice? I am sure. So if cooking – it's not important, but the need to fry-float is still there, let us tell you that it for this gadget – Pantelligent.
Not just anyone can cook well – say in the description of your gadget developers Kikstarter and added that the temperature regime – a head. That is why in his pan Pantelligent they set sensor temperature measurement. It is necessary to synchronize with your smartphone using a special application. Now your task is only to be notified of a series of "flip" and "interfere" in just the right time, which is to identify the best of your gadget.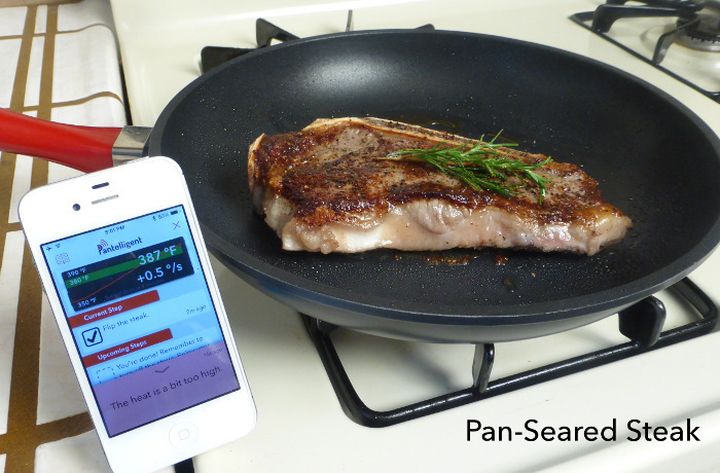 Smart gadget Pantelligent for kitchen
How does it work? Open the app, choose a recipe, follow the instructions. It describes the process of preparing food and all that is associated with the hot-quenching. Only if the first part will have to do and handles him, the more you will find a very clear sequence of instructions. Everything that is related to the temperature and time, Pantelligent knows and tells. Frying is synchronized with your smartphone over Bluetooth, so far from it cannot escape, but the notification will not miss.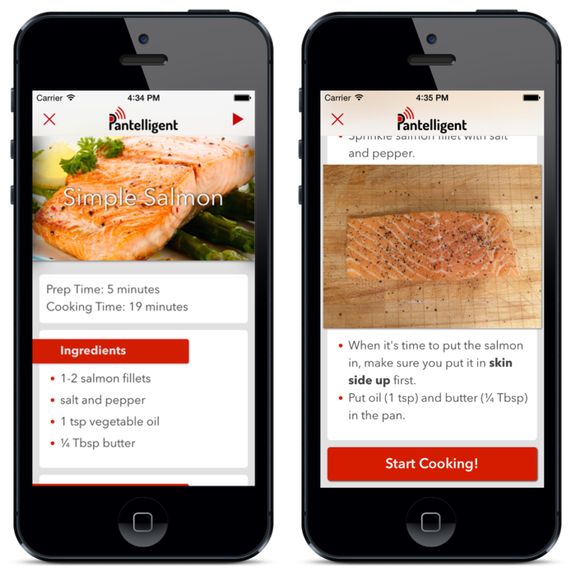 In short, the ideal! Go to the website and read the description of the project Pantelligent, not only, but also on the image of the food. You've already had lunch? Frying CMA will make you a perfect crust on the fish and not allow you slept. The guys managed to raise nearly 25 thousand dollars, and there is still 46 days. And here's the question – you cook yourself? Or deal with it your mom? Incidentally, on Kikstarter is actively collecting money still on the microwave "with brains Jamie Oliver," as it was called Habré, which will "communicate" with your fitness tracker and smart phone and you pick recipes based on existing products. But this I will tell you not today.
Read another very interesting article about alternative energy of the Sun, water and air.