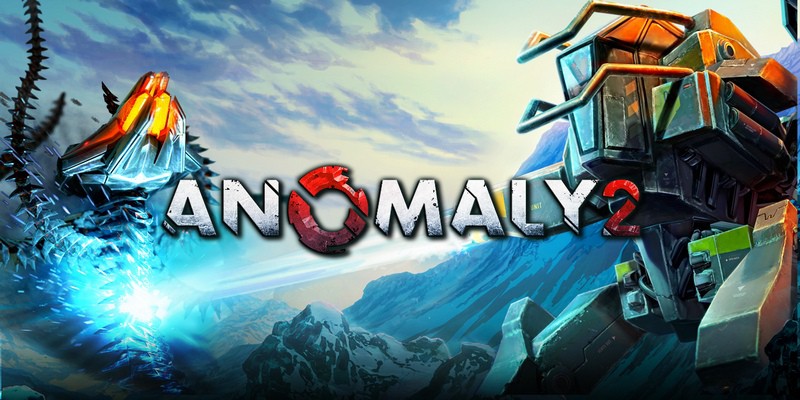 Last week, the company introduced 11 bit studios own benchmark that shows how your device is ready to launch Anomaly 2 , sequel to the highly successful game in the genre of tower defense.
Several days later, the developers have provided some of the test results gathered by this benchmark . 11 bit studios told how on different devices behave the game in its current state . According to the results of the benchmark , the best smartphone for the game Anomaly 2 was the Samsung Galaxy S4. The truth is not said , what was his version, processor or Octa Snapdragon. With a large gap followed by Sony Xperia Z Ultra, and all subsequent devices are too far away from the first two.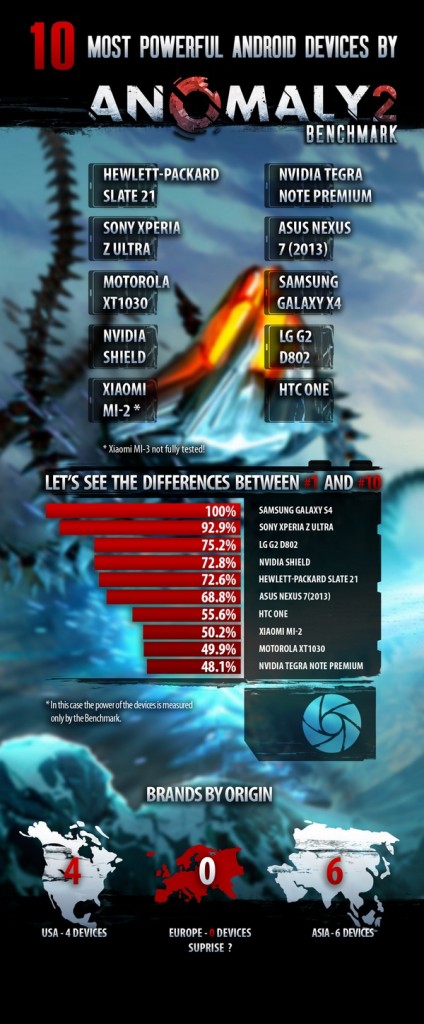 But it should be noted that in the presented information graphics device is filled with the same , but completely different results in the test. So , Nvidia Shield is on the 4th place with 72.8 % of the performance , but completely similar in their stuffing Tegra Note – 10m with 48.1% efficiency. And Asus Nexus 7 ( 2013 ) ahead of HTC ONE, although it has a weaker stuffing.
What does all this mean for us ordinary people ? Absolutely nothing. The game is still in development , and due to the high fragmentation of the Android- Market , the developers have not sweet . But such a move with the release of the benchmark clearly help them to better optimize the game for most of the devices . And very happy when a developer puts so much effort to optimize and share the results.
And if you have not already done so, you can now set the Anomaly 2 Benchmark and check how your product is ready for the games such a high level – 
https://play.google.com/store/apps/detailsid=com.elevenbitstudios.anomaly2Benchmark
Read another very interesting article about alternative energy of the Sun, water and air.