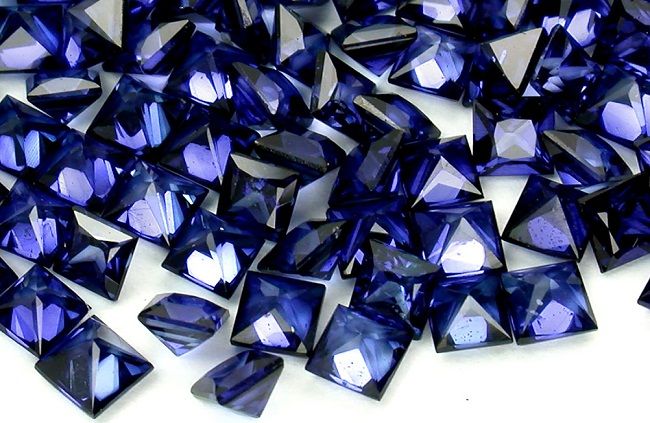 Recent rumors claim that Apple is seriously thinking over production iPhone with sapphire crystal. plant in Arizona and purchased in sufficient quantities for mass production of materials can give us this joy. However, for what it's done and how good smartphone with sapphire crystal? If the rumors are correct, it will be interesting to know more about the technology. The same thought staff The Guardian, answering most of our questions.
What is a sapphire?
This superhard form of a transparent crystal that looks and behaves like glass or diamond.
Do not sapphire gemstone?
Sapphire takes various forms, including can also be a gem. It can be yellow, purple, orange, green or red. By the way, red sapphire is better known as Ruby. The most famous gemstone sapphire blue hue.
If the screen turns blue sapphire smartphone?
Color gemstones give various impurities. Sapphire, used for the production of colorless glass, as it is more pure. It is significantly different than the impurity metals. 
It is extracted from the earth?
Precious sapphires, as well as other gems are mined. Sapphire crystals are used in jewelry is not in turn made artificially. The first synthetic sapphire was created in 1902 by the French chemist August, will return. Since then a lot has changed, but overall production methods sapphire use heat and pressure to produce a crystal of aluminum oxide.
Where currently used sapphire glass?
Most synthetic sapphires are used in industrial processes, rubies are used to create the red lasers. Sapphires are also used to create resistant glass such as bullet proof, or glass for scientific equipment. In large glass malls sapphires used for strength. These glasses are also used in barcode scanners, as they are very hard to scratch. Widespread use of sapphire glass got in wristwatches. Hardness and scratch resistance features a quality product, and that gives him a sapphire these properties. Home Button with Touch ID glass and camera in the iPhone is also made ​​of sapphire crystal, which makes these elements resistant to scratches.
Where we will see them in the future?
Of course, we expect that smartphones will sapphire glass. It is very expensive for mass production, but according to rumors, Apple solved this problem. Currently Vertu Ti has a glass covered with crystals.
Why is not enough for us ordinary glass?
Compared with conventional glass sapphire much harder, which makes it resistant to scratches, and is an important factor for the screens, camera lenses and other transparent surfaces. Hardness of the material is evaluated on the Mohs scale. Ordinary glass by this index reaches from 5.5 to 7 units, whereas the hardness of sapphire is 9 units. It is not much inferior to diamond in hardness. Hardness of steel – 4 units on the Mohs scale, hardened steel – 8 units. A solid object easily scratch less hard and smartphone with sapphire crystal in your pocket or bag no threat.
How much will this screen?
Apple's pricing policy is unwavering, and most likely there will make every effort to keep the cost of the smartphone unchanged.
What are the alternatives?
Now the company is best known for its product with Corning Gorilla Glass. They argue that the sapphire screens will cost 10 times more expensive than their solution. Gorilla Glass – a chemically tempered glass, its hardness is not exactly made public, but it is approximately 7 units on the Mohs scale. This product is used in a large number of today's smartphones, such as the Nexus 5 and Galaxy S4. There is also a Japanese company Asahi Glass Co, which has its own product Dragontail. Properties similar to the properties of the glass Gorilla Glass. Dragontail can be found in smartphones Sony Xperia Z1 and Samsung Galaxy Nexus.
Sapphire crystal exceeds all these solutions. It is significantly more resistant to scratches, although it may be less resistant to shocks. Available methods of production do not allow us to make it thin enough that lead to weighting screens, if, of course, Apple did not invent something new.
Read another very interesting article about alternative energy of the Sun, water and air.