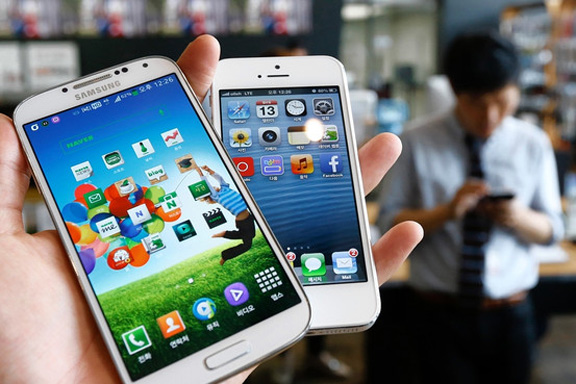 Samsung expects that U.S. President Barack Obama would veto a ban on imports of its products, as it has done in the case of Apple, said on Monday the news agency Blomberg. In this case, the Korean manufacturer will be able to continue to introduce products to the United States, which infringed patents the company from Cupertino.
If the president does not undo the effect of the decision to ban the import, based on the finding of infringement of two patents by Samsung Apple, the world's largest maker of smartphones will lose the opportunity to sell in the U.S., some models from October 8.
The U.S. administration has already provided in a similar situation. In August, Barack Obama has vetoed the decision of the International Trade Commission United States (US International Trade Commission, ITC), which banned the import of iPhone 3GS, iPhone 3 and iPhone 4 and iPad 3G and iPad 2 3G. In an official letter to the Obama administration says the decision ITC to block imports of Apple smart phones and tablets in the U.S. is illegal.
The Samsung situation where the production of one of the competitors is locked, and the second – is left to the market, are regarded as evidence of siding with the U.S. administration.
However, according to experts, the likelihood that the president will veto and now small. The ban will affect only a small number of mobile devices. At the same time, at the end of the second quarter Samsung owns 32% of the global smartphone market, while Apple – 13%.
Samsung and Apple are the major players in the smartphone market, estimated at $ 279.9 billion. Aggravated the rivalry between the two companies has resulted in a variety of mutual complaints and lawsuits. Last year patent war has brought success Apple – the court ordered Samsung to compensate the damage a competitor in the amount of $ 1 billion for infringement of patents.
Read another very interesting article about alternative energy of the Sun, water and air.