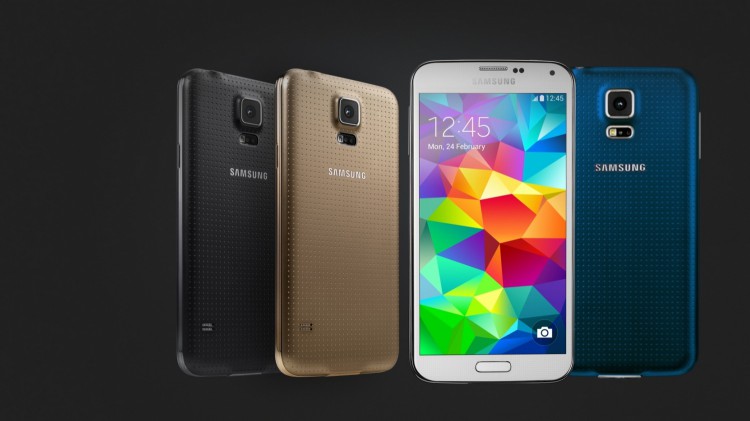 Samsung has always been famous for its flagship smartphone sales, which are dispersed throughout the world as "hot cakes". However, nothing can be forever, and, at last count, with of the smartphone sales Galaxy S5 Korean company is not so smooth.
As the resource androidauthority, referring to a recent report by publishing The Wall Street Journal, Samsung has sold 40% less sales Galaxy S5, than originally expected. It is worth noting a few points in the report, for example, Samsung S5 produced 20% more than the S4 in the past year. In addition, for the first three months of the Korean giant was able to sell 12 million units of the new device, while last year became the happy owners of S4 16 million users.
Sales Galaxy S5
The report also notes that the only country where sales have increased – is the United States. At the same time in China, which is the largest market for Samsung, smartphone sales have fallen by half. Let's see why the Korean company has faced such problems.
The first reason, perhaps, was a frustrated user's novelty. After all, by and large, Samsung has not made any fundamental changes in the S5, which so many people were expecting. For example, it is unclear why Samsung released Galaxy Alpha in a metal frame around the same time, but the Galaxy S5 was made entirely of plastic.
Another reason for the low sales Galaxy S5 could serve as the popularity of last year's flagship from the Korean company. After all, despite some criticism of the S4, the majority of customers are fully satisfied with features and performance of the smartphone. It is worth noting that buyers Samsung – it's not a fan of Apple, many of which run to the store when you exit the new device.
Increasing competition could also serve as a factor to a decrease in sales Galaxy S5. We know perfectly well that this year in the mobile market appeared a lot of really high-quality smartphone manufacturers "second tier", which have high performance, but their cost is lower than that of the devices from global companies.
As you can see, Samsung recently ran as a highly competitive and with certain "saturation" features its own products. All this was the reason for declining sales Galaxy S5. Although next year will be presented Galaxy S6, which will get better performance, the Korean company may no longer be able to regain its former number of sales.
Perhaps salvation Samsung may become completely unique device such as this fall announced Galaxy Note Edge.
Read another very interesting article about alternative energy of the Sun, water and air.