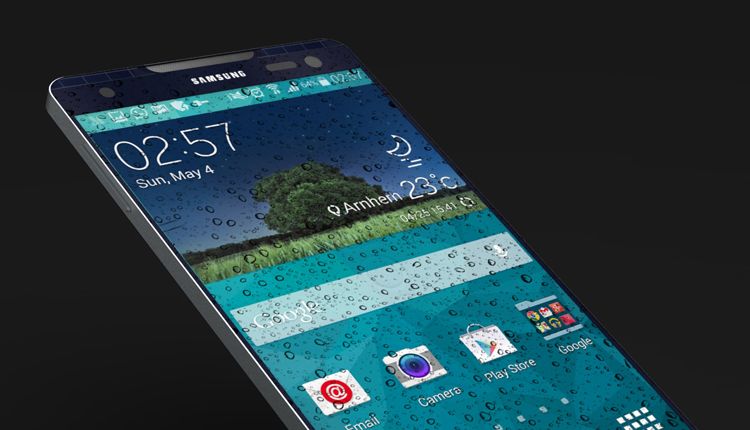 Not long ago, Samsung introduced the world Galaxy Note 4, which became a worthy continuation of the series Note and attracted a lot of attention from the press new rumors about the galactic smartphone Galaxy S6. However, things are not so smooth…
At the time, Galaxy S5 did not introduce any significant improvements in the range of Galaxy S, many expected to see QHD-screen, metal housing, completely redesigned. However, none of this we have not seen, moreover, the smartphone has become less compact, side frames are noticeably thicker, and the machine began to look rough. This mistake led to a significant loss of income, and she Samsung understands this. Only after that the company realized that something needs to be changed, and began to listen to consumers. Then we began to see how Samsung's eyes began to change their policies in terms of innovation: "Would you like metal body? Here is a Galaxy Alpha! Not enough for you? Keep Note 4! Do not like the plastic rear roof? Well, we have prepared for you a fully metallic Galaxy A5 and A3".
New rumors about the galactic smartphone Galaxy S6
However, if a Galaxy Alpha and Note 4 all quite good and smart phones really look good, the Galaxy A5 and A3, with full metal body, felt like plastic device. Probably, only Samsung is able to make the metal felt like plastic. Of course, all this can be forgiven, because it is the first modern smartphones from Samsung with a full metal body, and in the future, when the production of these buildings will be adjusted and Samsung will reveal all the details in their production, we will see a decent device that put an end to the issue of an material devices of the company.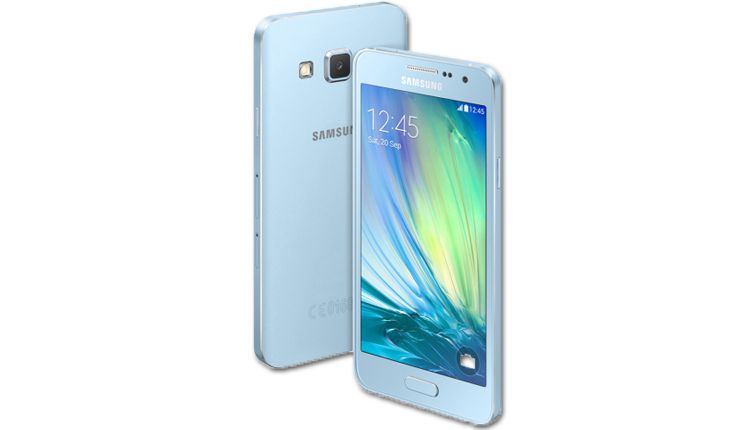 With regard to TouchWiz, most likely we will not see any significant changes in terms of interface, although very hope.
According to the latest rumors, Galaxy S6 will have the following characteristics:
Screen – Galaxy S6
Quad HD 2560 x 1440, nothing is yet known about the diagonal of the unit, most likely, it will be 5.3-5.5 inches, the screen size and dimensions are similar to the LG G3.
Camera – Galaxy S6
The device can receive sensor IMX240, the same sensor and has all the favorite Galaxy Note 4. You can count on 16-20-megapixel module, most likely 16-megapixel with optical stabilization and software improvements. The front camera will have a 5-megapixel module.
Memory – Galaxy S6
32/64/128 GB. Yes, we do not get the 16-gigabyte version.
Processor – Galaxy S6
Exynos 7420 Octa-Core 64-bit (for the Asian market), Snapdragon 810 64-bit (for the European market).
Version of the model – Galaxy S6
SM-G920x, SM-G925x.
Also, the device receives a chip Broadcom BCM4773, which includes various sensors, including a GPS, which will reduce the battery consumption. After all, if earlier TouchWiz dominated by dark colors (black color of the pixel at the AMOLED-matrices are disabled), but now, on the example of Galaxy Note 4, we can see that Samsung has changed the color scheme of the interface – it became lighter and darker tones and completely disappeared. This will entail a significant loss of battery power.
Samsung does not want to lose the market and give it to their competitors, including Xiaomi, which puts each reporting period sales records. Therefore, in the near future is expected to significant changes in the policy of Samsung in relation to their mobile devices.
Read another very interesting article about alternative energy of the Sun, water and air.