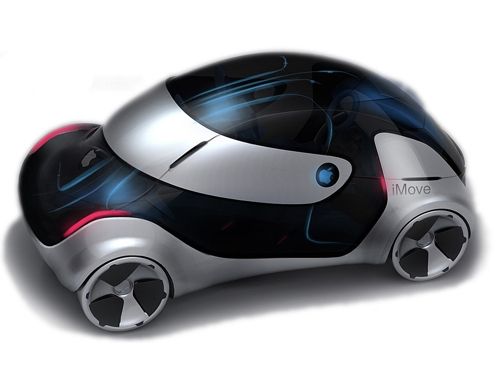 Apple expects to release its first electric vehicle in 2020. The company's goal is ambitious enough. Lacking experience in the development of vehicles, it plans to build it in less time than do existing market players.
Apple plans to begin mass production of its first electric vehicle in 2020, Bloomberg reported, citing a source familiar with the plans of the company. He argues that the vendor puts the goal for the team in the design of the machine.
Usually manufacturers spend up to seven years to develop a new car model iMove. Apple plans to make it faster. This suggests that the company has ambitious goals, and it intends to allocate for their achievement maximum resources, says Bloomberg.
The newspaper added that Apple intends to compete with Tesla and General Motors. Both of these companies are going in 2017 to release electric vehicles, capable of overcoming the distance of 320 km on a single charge. The cost of such a machine is expected to be $ 40 thousand.
Author of The Powerhouse market batteries for electric Steve Levine (Steve LeVine) shared with Bloomberg, that the output of Apple's market electric vehicles will lead to a significant increase in sales in this market. He also expressed doubt that GM will be able to compete with the Tesla. "Apple will" – he said.
A few days ago, an American entrepreneur and investor Jason Calacanis (Jason Calacanis) predicted that Apple would buy a company Tesla – manufacturer of electric cars – for 18 months, and the transaction amount will be $ 75 billion. The reserves of cash and cash equivalents from Apple today is about $ 178 billion.
Earlier, in February 2015 it was reported that Apple is working about 50 former employees of Tesla, mostly engineers specializing in mechanics, conveyor production and robotics.
One concept car Apple, called the author iMove
In early February, in the vicinity of San Francisco was seen listed on the Apple machine installed on the roof of the measuring equipment and four cameras. Media speculated that the company can develop rival Google Street View or test system of autonomous control.
A few days ago an American manufacturer of batteries for electric vehicles A123 Systems filed a lawsuit against Apple, accusing the company in luring top engineers.
Read another very interesting article about alternative energy of the Sun, water and air.