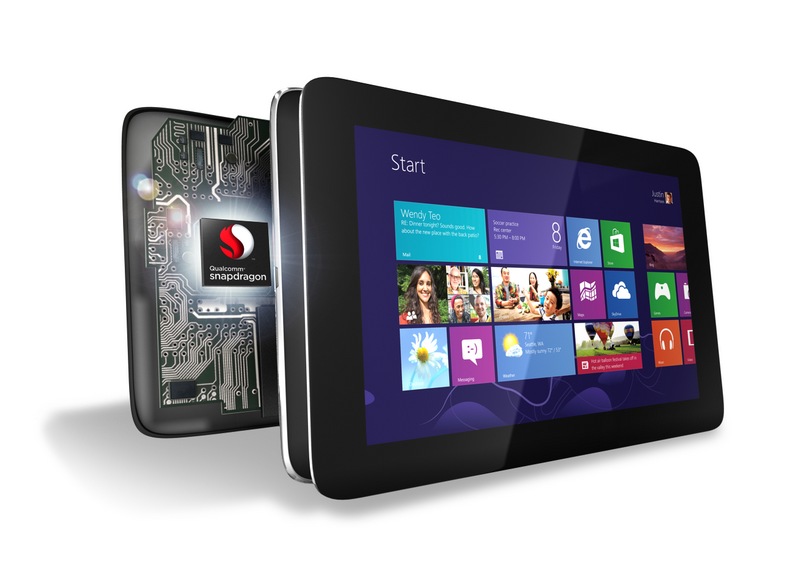 The smartphone market is growing just incredible pace. Due to this growth in just 3-4 years, we have come from simple "dialers" with a few small screen to the modern mobile computers with quad-core processors and displays with a resolution of Full HD, but if you remember well, and the plates, there is even greater resolution.
The next stage in the development of the mobile industry must become flexible displays and an eight single-chip systems. Just at the beginning of this year, MediaTek and Qualcomm announced that they see no point in the development of SoC, but in July we learned that MediaTek is developing a full 8-core chip MT6592 with nuclei Cortex-A7.
In the beginning of this month, vice president of Qualcomm said that the 8-core processors – nonsense and deal with the company is going. The company also directly recalls that the CPU is only 15% of the entire SoC.
Apparently, in order to once again define its position on the matter, Qualcomm has released a short video of which you can see why the company believes its mobile processors are more productive competitive solutions, and their output is more appropriate:
From the movie, we learn that most programs do not involve more than two cores, and the fourth is idle and does not matter. And given the fact that the performance of a single core Krait 300 and 400 Krait significantly higher than Cotrex-A7, Qualcomm concludes that in the majority of the tasks their modern platforms will be far more productive than the expected eight-core mobile chips from the Chinese from MediaTek .
Read another very interesting article about alternative energy of the Sun, water and air.