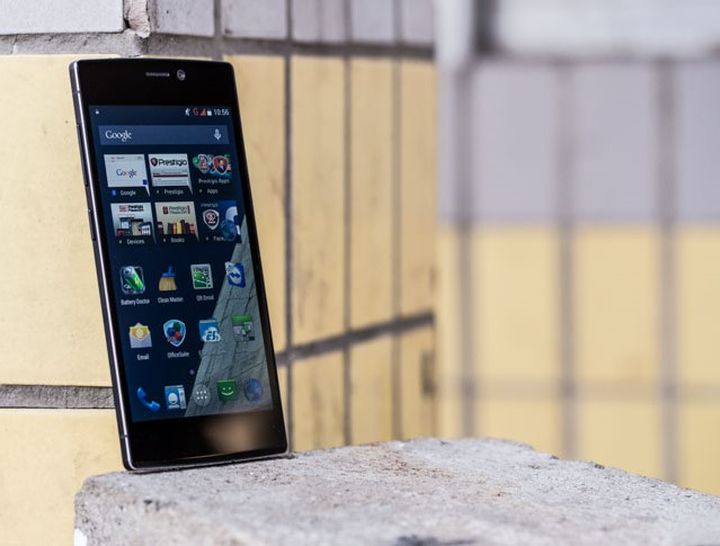 Prestigio, as for me, fellows, develop in many directions, and successfully. For example, they make good car recorders; I use one of these available tablets and smartphones for every purse. I wanted to say "Smartphones for everyone", but, until recently, truly exquisite models were not, and now the company has decided to enter in the top segment of the devices. Recently, we have shown the model Prestigio Multiphone Grace Review, I used it for over two weeks and am willing to share experiences.
I'll start with a little background of this particular model. Prestigio not hide the fact that the model is the twin brother of the Chinese smartphone Gionee eLife S5.5. Companies produce it together on our smartphone market gets Prestigio logo and proprietary software producer. By the way, GioNee version of Android – 4.2, and Prestigio – 4.4.2.
Design and ergonomics – Prestigio Multiphone Grace Review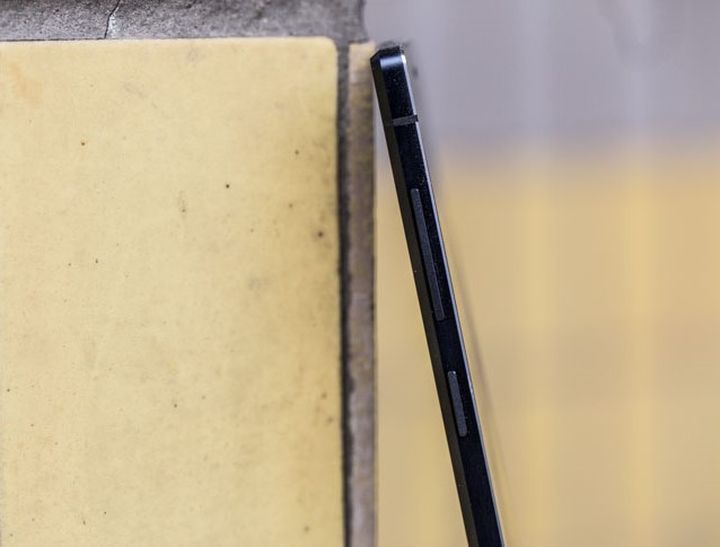 Design – is a huge fat plus Prestigio Multiphone Grace Review. As soon as he came into my hands, immediately got the idea, they say, if the iPhone 6 was the same, perhaps, users would have liked even more. This is one of the thinnest smartphones on the market at all (if not the thinnest) – 5.5 mm.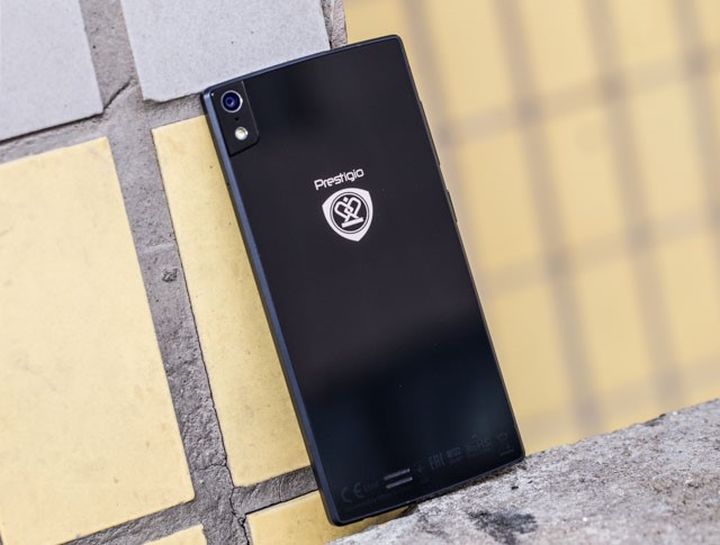 In this case, it would be logical to assume that the battery has a capacity of up to 1800mAh, but it is not, autonomy is not bad. The body is very solid, palpable from quality materials, pleasant looking and feel in the hand. And the material is actually good: Metal-frame, the production of which takes 45 minutes (at the company made a presentation on this accent), and two glass panels: front and rear. Both – Gorilla Glass 3.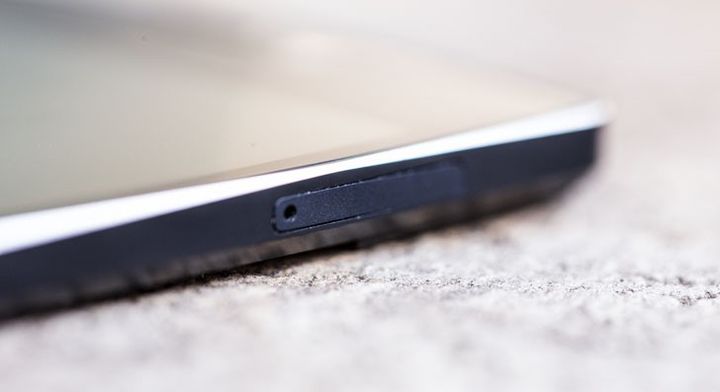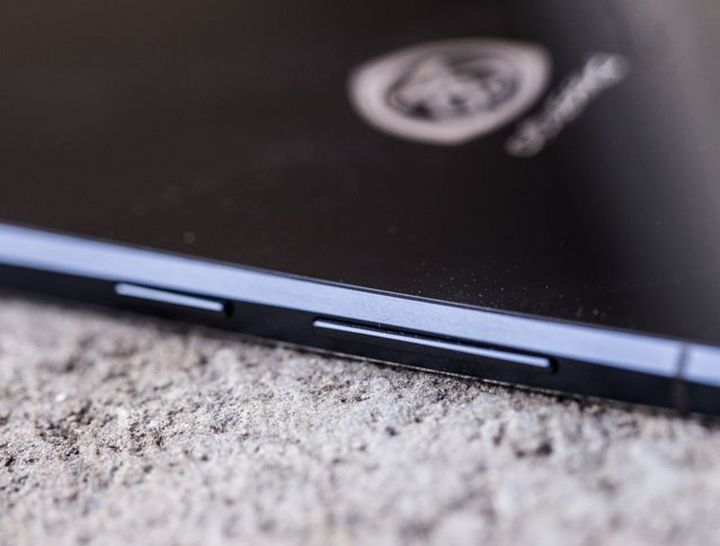 Delight even the small details like the fit of the tray for SIM card format micro and volume keys and locks – they have a very clear and tangible progress and did not hang out in their places. In general, a smartphone made very soundly.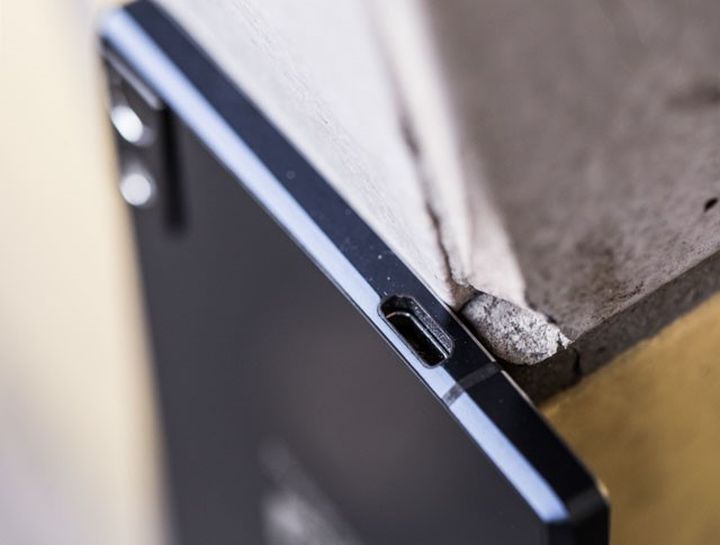 There are only two pitfalls: the first – in such a small thickness could not put the camera module and flash, they had to lift; the second – in the smartphone there is no slot for a memory card and it can be considered its main drawback, as for me. Especially considering the only available modification – with 16 GB of storage. To some it may not be enough.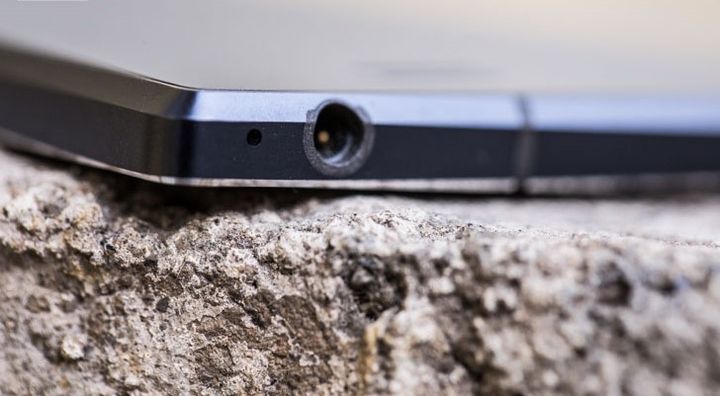 A bit to get used to the location of the elements, the key lock is placed on the left, which is not usual in the MicroUSB connector on top. Nothing terrible disadvantage and I will not mention it, just need to get used to. By the way, there is a MicroUSB OTG, that is, to your phone; you can connect a USB flash drive, mouse, keyboard and other electronic gadgets.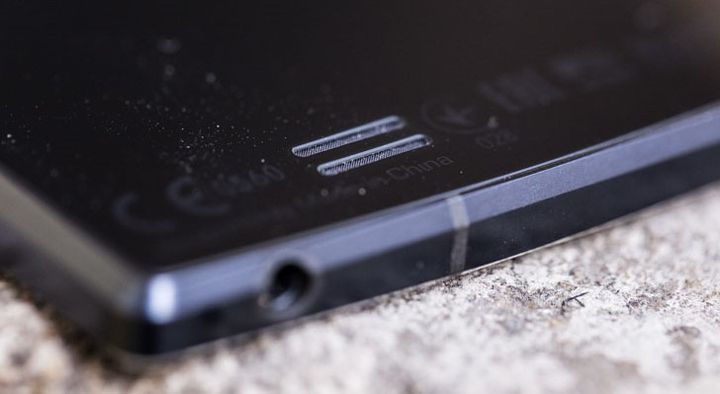 Separately, I note the external speaker placed behind, quiet; even the opportunity to strengthen its maximum volume in the settings is not much help out. It is necessary to pay attention not to accidentally miss an important call.
Display – Prestigio Multiphone Grace Review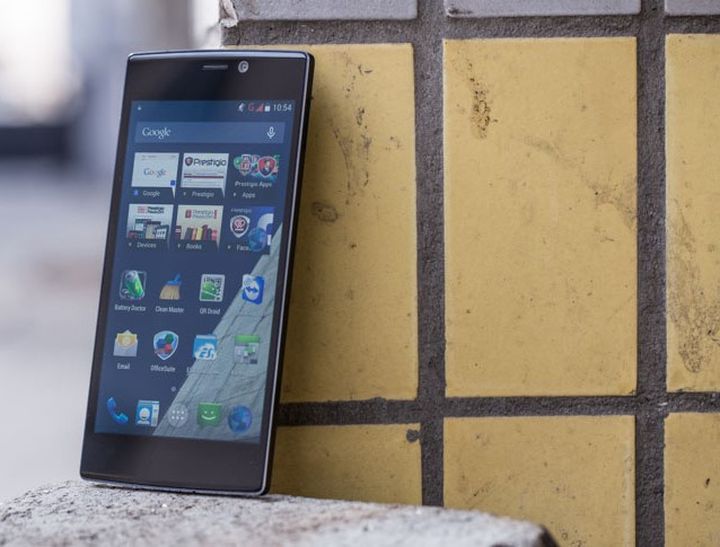 Screens out very good. 5″, Full HD, Super AMOLED matrix production Samsung. Pixel density – 441 dpi, even the structure of the pixels on renting pen tile, great clarity. The panel is very sensitive, so you can work with your smartphone with gloves and even with wet hands, this problem is at all. The maximum brightness is sufficient, but the minimum I would like a little less, to read in the dark is not always comfortable to the eye. The viewing angles, as expected, the maximum.
Cameras – Prestigio Multiphone Grace Review
The main camera Prestigio Multiphone Grace Review has a 13 megapixel sensor, aspect ratio at maximum resolution – 4: 3, which is good. The images are of good quality. Not flagship, compare photographs with those in G3 or iPhone is not necessary, but overall quality is far above average. Video written in Full HD resolution at 30 frames per second.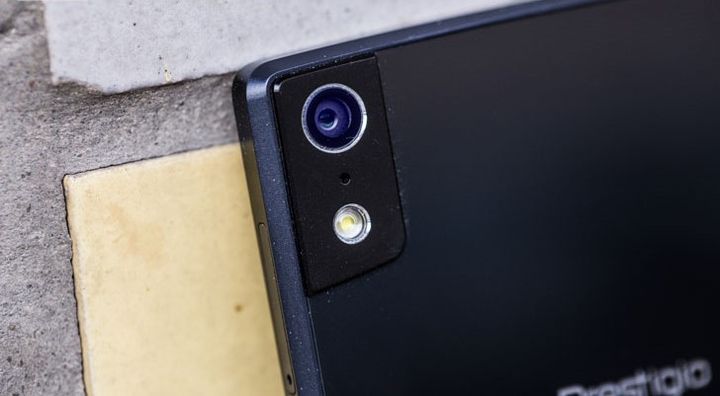 Loved the front camera. Although smartphone and is called by some self-background, shoot at Prestigio Multiphone Grace Review better than most smartphones. The front camera 5 MP, but most importantly – a very wide viewing angle, a frame will fit all.
Specifications and Software – Prestigio Multiphone Grace Review
– In principle, hardware is not the flagship, if you look at the most high-end smartphones on the market, but rather a performance in general. Any games and tasks Grace easily digested, the only – the adaptation of software, occur during normal use of the interface.
One of the pieces of software, which emphasizes Prestigio – new lock screen MultiStart. It can be flexibly set up, but the main point – the display lock can run anything: from the basic circle lock pulling different applications, as well as from the left edge of the display to run widgets. The only thing this screen sometimes retarding and "falls", but I think it finished.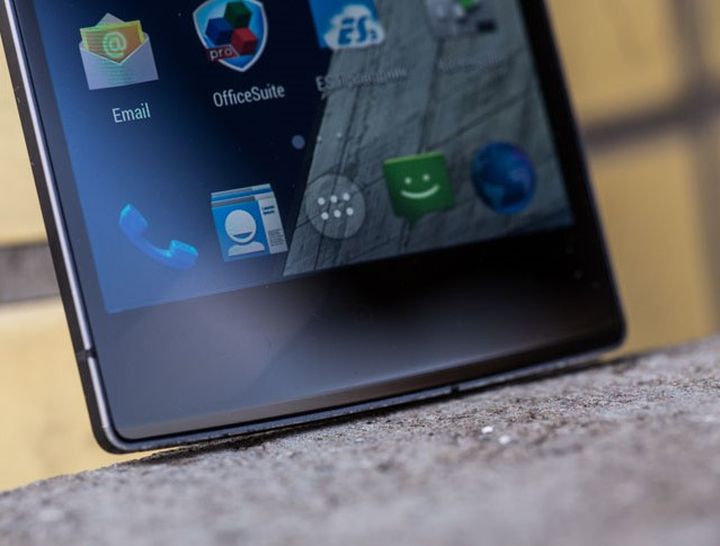 Autonomy for any thin smartphone Prestigio Multiphone Grace Review – a moot point. So here. I was immediately pleased with the battery, it is as much as 2300mAh. At the same time, the smartphone can be both autonomous. Games, photos and content download defuse the device quickly enough, but the use of social programs, and chat conversations are charged very gently. During normal operation Grace not as a gaming console, a device may extend for about two days. When less active – day. Well, after everyone has for himself selects the use cases, it's not predictable.
Output – Prestigio Multiphone Grace Review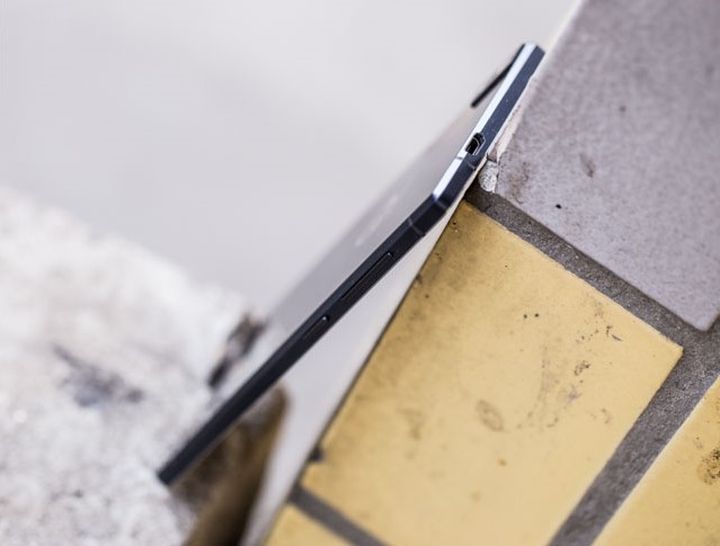 In general, the smartphone came very enjoyable. Feelings no budget at all, it is very well made device that is a pleasure to hold in your hands and do not be ashamed to put on the table for some serious meetings. The more I used the Prestigio Multiphone Grace Review, the more I like this smartphone. Of course, this is not an uncompromising model Boom: there are only 16 GB of memory and there is no way to expand it, and active users will miss autonomy. This is more than a fashion smartphone with a very good display and a beautiful body design.
Read another very interesting article about alternative energy of the Sun, water and air.