The Chinese company Lenovo not only owns Motorola itself produces smartphones but also invests in other interesting companies. So, Lenovo is sponsoring a startup ZUK, who recently marked a very interesting device for the low price. But startups were not startups, if not working on something futuristic. For example, smartphone with transparent screen.
Feature of smartphone with transparent screen
ZUK demonstrated a working prototype of a smartphone with transparent screen, the main feature of which is a transparent screen. Yes, this what imagined designers and large companies of the future mobile devices in 2005-2007 – a huge piece of glass that acts as a smartphone with transparent screen. Recall, the Japanese Sony even realize such a project in distant 2009, albeit in the form of a regular phone Sony Ericsson Xperia Pureness.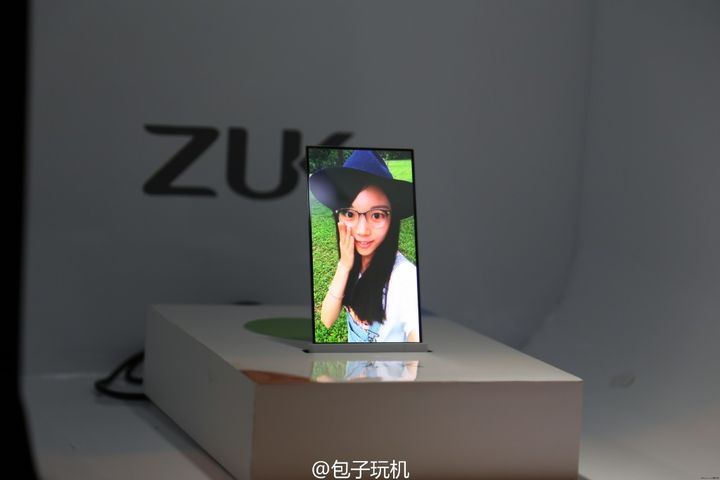 According to existing information, the prototype is running a specific build Android. During the demonstration were given the opportunity to make calls, view photos, play music. In addition, it is running other applications, such as a compass. The novelty minimum frame around the glass piece (they are likely hidden cables), but something tells us that a huge box, which is fixed smartphone set for a reason: it hides the rest of the filling is required for the gadget.
Unfortunately, such a device can not be done suitable for the market, if you do not talk about the functions of the smartphone is almost devoid of apparatus: modern gadgets require a powerful processor and work in high-speed mobile Internet networks, resulting in the need for somewhere to place all the filling and do not forget put the battery in the unit responsible for ensuring the power of this design (remember the look of Google Glass).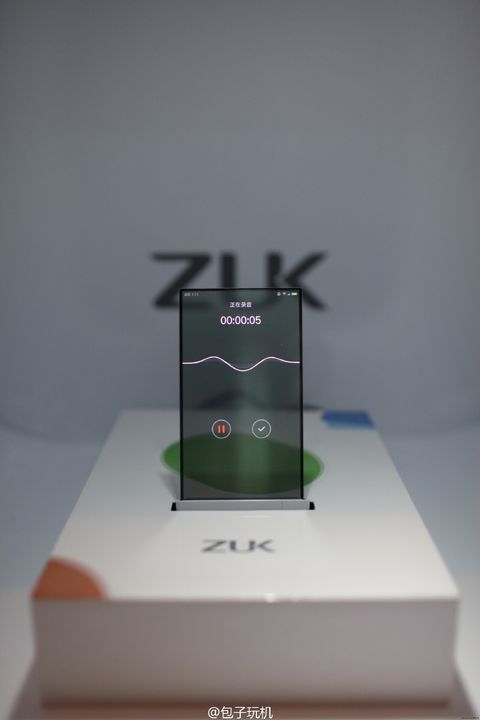 But let's not get ahead of ourselves and just talk about the meaninglessness of the prototype – the engineers were able to do something new, and yet technology in batteries and semiconductor manufacturing, ZUK time to bring the quality of the picture, the transparency of glass and the software to fit for everyday use state (judging by the photos with transparency until all is not as good as it could be).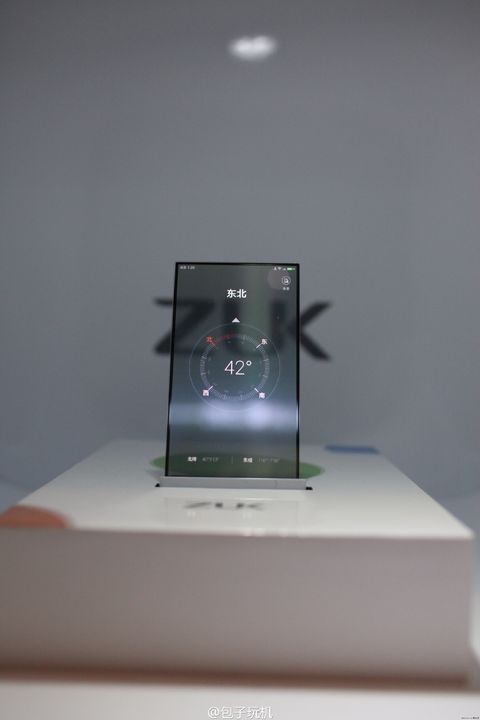 Let us not forget that the company ZUK, albeit sponsored Lenovo, there are serious competitors in the face of LG and Samsung, which implement in their laboratories the most incredible things with displays and even brought some of the technology to the commercial implementations (all of these curved smartphones). So if the little-known manufacturer wants to be a pioneer, he should hurry, because as LG, and Samsung are already finishing work on similar technologies smartphone with transparent screen, though not aiming so far in the mobile market.
Source: phonearena
Read another very interesting article about alternative energy of the Sun, water and air.