Panasonic Corporation has introduced a secure tablet 4k display Toughpad FZ-Y1, specially designed for television broadcasting, healthcare, fashion and photography industry, architecture and retail. This advanced model in the line of 20-inch tablet 4k display Toughpad equipped with the latest Intel processor of the fifth generation. Integrated HDMI 2.0 port allows you to use an external 4K-display. Up to the end of 2015. Panasonic plans to introduce a premium high-performance configuration tablet Toughpad FZ-Y1 Performance announced today that complement the configuration Standard and Value.
With the help of television news staff and the photography industry will be able to instantly review photos and video at the scene – a high-quality 4K display will evaluate the smallest detail. The medical staff will be able to use the device to study the results of studies and x-rays. Representatives of the retail employ this stylish tablet for presentations in showrooms and remote employee training. A creative agencies, engineering and architectural firms will surely appreciate opportunities Toughpad FZ-Y1 for analysis and review of projects, and for collaboration.
New tablet 4k display from Panasonic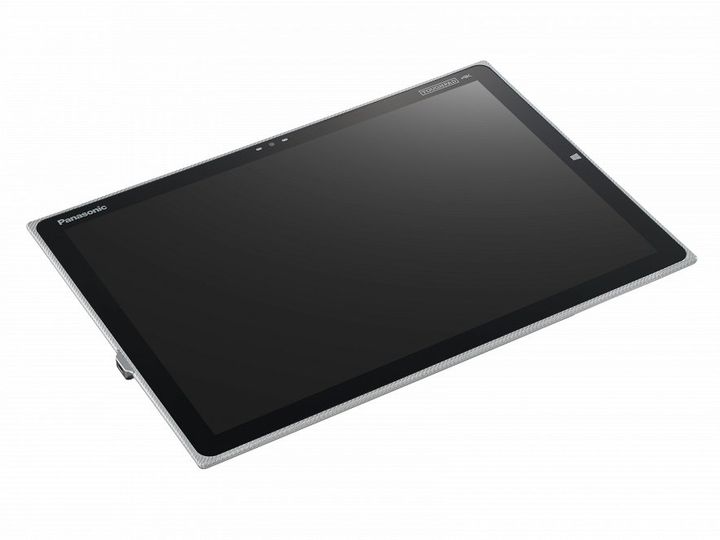 The predecessor of the new model – Panasonic Toughpad UT-MB5, introduced in 2013 – the world's first 20-inch tablet 4k display. Since the device has undergone a qualitative upgrading. It is extremely bright and clear touchscreen display with IPS Alpha resolution of 230 pixels per inch 15:10 aspect ratio and wide viewing angles, greatly superior characteristics Ultra HD, will be particularly in demand in industries that use high-quality images. With support for Full HD, implemented in the latest version of the tablet, users will be able to work without problems with Full HD content.
Integrated HDMI 2.0 port allows you to use a new tablet as a mobile monitor. Now, thanks to the additional output Mini DisplayPort, in the plate there is a full array of ports needed to solve any business problems (USB 3.0 with charging, LAN port, a slot for SD-cards, smart card reader and a connector for a docking station). Wireless module (Bluetooth and WLAN) provide connections to networks, regardless of where the user is located – in the office, under field conditions, etc.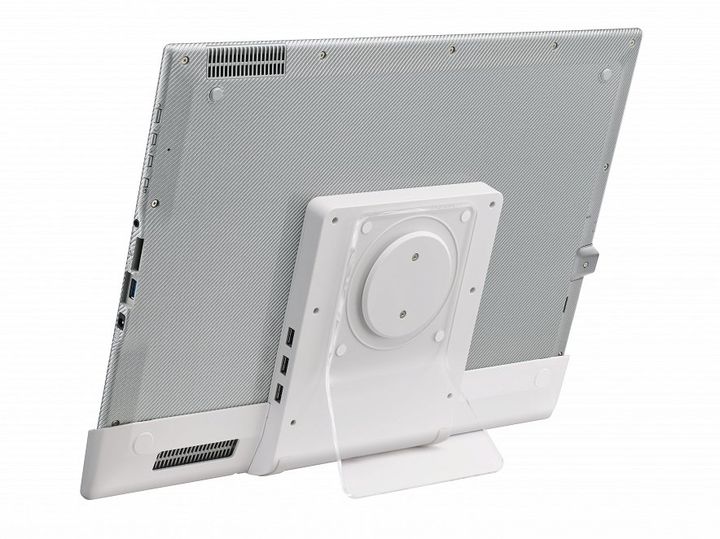 The tablet uses the latest fifth-generation processor Intel Core i5-5300U vPro (3 MB cache, 2.3 GHz to 2.9 GHz technology with Intel Turbo Boost), 8 GB of RAM (4 GB configuration Value), as well as the internal SSD-drive to 256GB (128GB configuration Value). Operating system Windows 8.1 Pro Update provides high-performance, security, and the intuitive touch-screen interface for the user.
The features of the new business tablet can be called truly secure. New tablet 4k display on magnesium frame is packed in a shock-resistant housing made of fiberglass. The device can withstand a fall from a height of 76 cm. The new tablet also features better performance for business. The device is equipped with a Kensington lock attachment, which ensures the safety of the tablet in public places, as well as in situations where the owner is not located near the device.
In combination with accessories (desktop stand and carrying case), the device can perform functions like a desktop and tablet. Stand is easily converted into a sloping stand, allowing you to use the tablet as a drawing board. It also built-in ports for connecting external devices. To order a card are also available mounting standard VESA.
New tablet 4k display Panasonic Toughpad FZ-Y1 in the configuration Value and Standard will be available for order since the end of August 2015.
Source: panasonic
Read another very interesting article about alternative energy of the Sun, water and air.