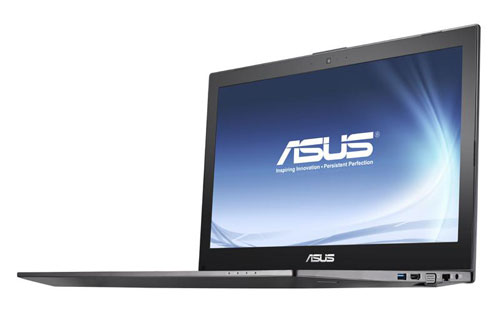 Asus Pro Essential PU500CA – it's quite stylish, lightweight and efficient corporate laptop. It is designed mainly for office use, but it does not look dull.
Design
Asus Pro Essential PU500CA made entirely in black color and has a matte finish. The kind he gives the impression of an expensive business laptop, which is pretty important in business meetings.
The cover and operation panel made of brushed aluminum, which does not leave greasy marks on yourself, and also protects the laptop from accidental damage. In its center is a small company logo. If you turn the laptop upside down, it will resemble the shape of a pyramid with a beveled tip. Due to the relatively lightweight materials Asus Pro Essential PU500CAvesit only 1.96 kg, 15-inch business laptop is a good indicator.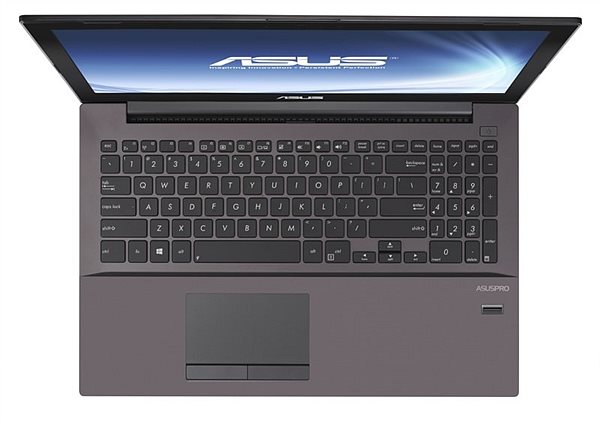 Operating panel of our computer has the necessary rigidity to perform daily tasks with maximum comfort. The panel for the little palms towering over the keyboard unit and covered with brushed aluminum, which not only looks pretty expensive, but is a pleasant tactile feel.
In general, the design of Asus Pro Essential PU500CAmozhno described as a business. But he is not without a certain charm, thanks to which it is a good fit in the home environment.
Input Devices
Asus Pro Essential PU500CA has quite a spacious keyboard with large keys command. The keys have a middle course and a nice, sharp fidbek. Thanks to this work in programs such as MS Word is quite convenient. The central part of the operation panel slightly pressed in between the keys «K» and «Backspase». But it's not particularly noticeable and does not harm the performance of daily work. Also equipped with an optional keyboard number pad, but, unfortunately, lacks LED backlighting.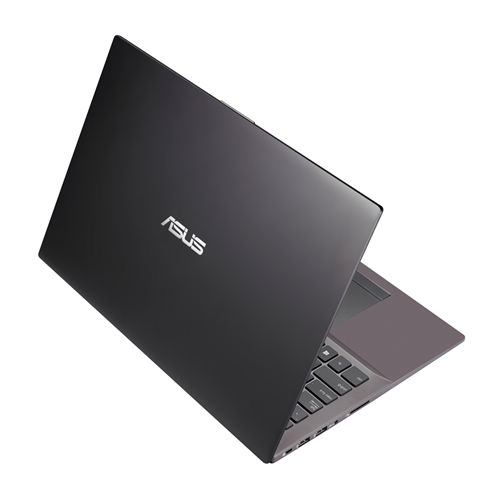 Despite the presence of physical keys Touchpad Asus Pro Essential PU500CA has an old-fashioned look. Rather, it looks the business. The keys are pressed quite easily and emit faint to "click" sound.
The touch pad is equipped with modern multi-touch gestures, allowing to control their movements within web browsers, and other business applications.
Screen
Asus Pro Essential has a 15.6-inch display with a resolution of 1366×768 pixels. For an inexpensive desktop laptop this figure is quite normal. Although our screen and is equipped with a matte finish on this laptop to work better in your home or office. Because of the relatively low brightness of street work in clear weather will be hardly possible.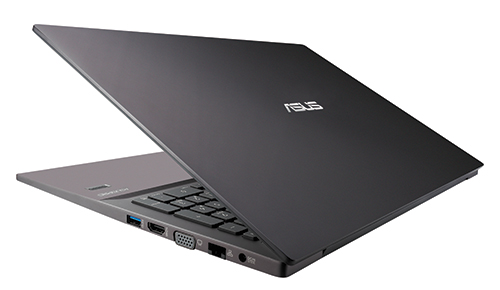 Contrast ratio is low: the black color give more in gray. Viewing angles of this computer, though not the most extensive, but in order to start the movie at home will be enough.
Performance
On board, Asus Pro Essential PU500CA is a processor Intel Core i5-3317U third generation, code-named «Ivy Bridge». It has two cores, and its clock speed is 1.7 GHz. He also has a technology acceleration «Turbo Boost», which allows you to increase this figure.
In addition to the processor, Asus Pro Essential PU500CA has 500 GB hard drive, 6 GB of RAM and a built-in graphics card Intel Graphics HD 4000, which is not the best solution for the games, but to perform the routine work of its power is enough.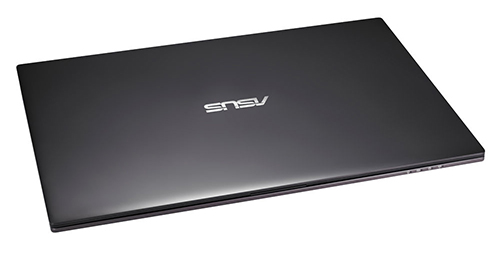 Thus, iron Asus Pro Essential PU500CA will cope with everyday tasks such as surfing the web, working in MS Office applications and run multimedia files. For operation in demanding applications and games run need something more powerful.
Interfaces
On the left side of the laptop is lock slot Kensington, two ports USB 2.0, combined audiodzhek slot and SD-card reader. On the right side are USB 3.0 ports and an RJ-45 video outputs HDMI and VGA, as well as the AC adapter jack. The rear and front panels are empty.
Output
Asus Pro Essential PU500CA – it's inexpensive, but nice enough laptop for performing work tasks. It is perfect for the office, as well as for home use. And thanks to its relatively low price it can afford to people with low income, and owners of small and medium-sized businesses will be able to mobilize the device to the service in the company.
Read another very interesting article about alternative energy of the Sun, water and air.