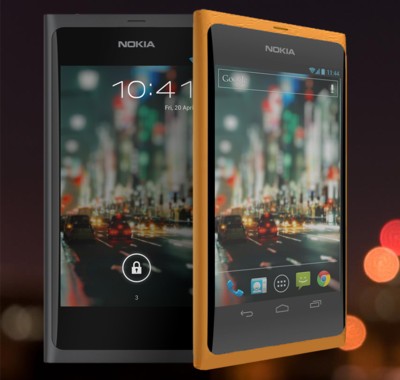 Interesting information prshli from New York Times: the publication reports that Nokia has recently considered the possibility to weaken the influence of Microsoft itself . Specifically , it is alleged that the Finnish manufacturer has tested the Lumia smartphones running Android OS before making a deal with the company and purchase redmondovskoy units Nokia, responsible for the development of mobile devices.
Despite the seeming improbability of this information , the plans of Nokia were quite serious , including those considered complete abandonment of a partnership with Microsoft in late 2014 . Testing Lumia on Android OS was one of the steps Nokia for that future , to the same , according to a source to port Android to the existing Lumia smartphones no big deal , that is not surprising , because the inside smartphones on Android and Windows Phone are not too different from each other and are equipped with a similar filling, for example, a line of processors Qualcomm Snapdragon.
It is obvious that Microsoft was afraid to go Nokia mobile operating system Google due to the fact that the producer of more than 80 % of all smartphones with Windows Phone is a Finnish company . Perhaps the use of Android OS could return the Nokia lost at least a small part of the market ( the company's share in 2010 was 32.8 % , while in the first half of 2013 – 3% ), but it would still be a very risky step , because the release of Android smartphone to automatically meant for Nokia refusal by Microsoft.
As a result , we have what we have : Nokia bought by Microsoft at a record low price and the company ceases to exist in the form in which we are accustomed to seeing her – as a manufacturer of smartphones. Of course , there is always interesting to see what would happen now if something went wrong , but otherwise , but great regret , the subjunctive does not know the story of decline .
Read another very interesting article about alternative energy of the Sun, water and air.