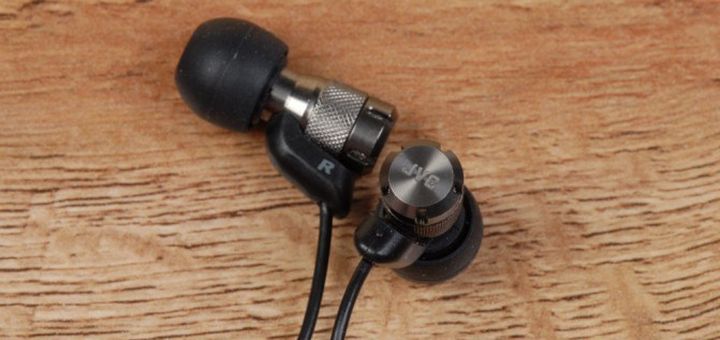 JVC HA-FRD80 – this is a very interesting intracanal headset with a microphone that can boast high-quality sound and workmanship, original design and good equipment. Let the model is not new, but we would like to share my impressions of using it, because on a combination of factors is one of the best devices in its price range.
At some point, someone I needed everyday headphones, because the old broken. So happened that our music fans mostly satisfied fully complete inserts from Apple, cheap, but it is not bad, gags from Panasonic, well, or shell out for a maximum of Sennheiser. I was not happy with this situation and want to find the model with the highest possible sound quality with minimal price tag (well, who would not?).
When selecting In-ear monitor, I searched through many forums like ours, and foreign and came to the conclusion that the best price / quality are the pistons of Xiaomi, who also enjoyed considerable demand. The last I've no time to listen and to turn in their hands – really good solution, one might even say one of the best.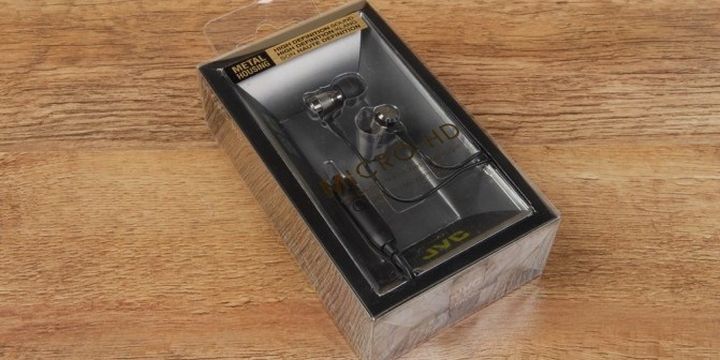 But suddenly stumbled on JVC HA-FRD80, all of which praised, but the cost on the same Amazon at the time of writing was more than $ 70, and in Ukraine on proposals to Hotline.ua $ 20 less. The model was released back in 2012, but special popularity in our country and could not be found, although the number of proposals from the shops still high.
Options – JVC HA-FRD80
The package can find the earphones with a remote control, three pairs of ear cushions, winding, and a clothespin bag for transport.
Appearance, quality of materials
At first acquaintance headphones delight its external metallic appearance, good build and materials.
Bowls are made of aluminum, and the cable from a fairly thick rubber, like that which can be seen in the production of Shure. Look JVC HA-FRD80 for five-plus – stylish and completely original.
Ergonomics, functionality
Immediately is to say thank you for the engineers that carried the switch contacts on the remote control. Last ensures support for virtually all modern smartphones (iPhone, BlackBerry, Android) with a different arrangement of contacts in the audio connector. Despite the metal cup headphones fit like a glove and do not fall for that also meet the ear pads in different sizes. 1.2-m cable does not cling to clothes, and the length can be adjusted through the winding.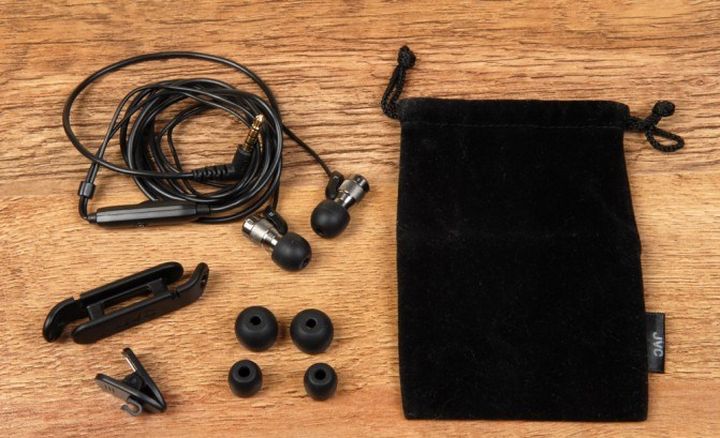 Using the remote control with microphone it is possible to manage portable devices, namely, to answer calls and control the player. To microphone no complaints.
Sounding
When JVC HA-FRD80 were connected to the smartphone, I listened for a long time a variety of music and just enjoy. The sound is so shocking that you do not want to turn off. The frequency balance is perfect in its price segment, you can complain to the sibilance of course, that little attention is focused on, but it is a trifle. All this is achieved through the use of Micro-HD driver from JVC with carbon nanotubes.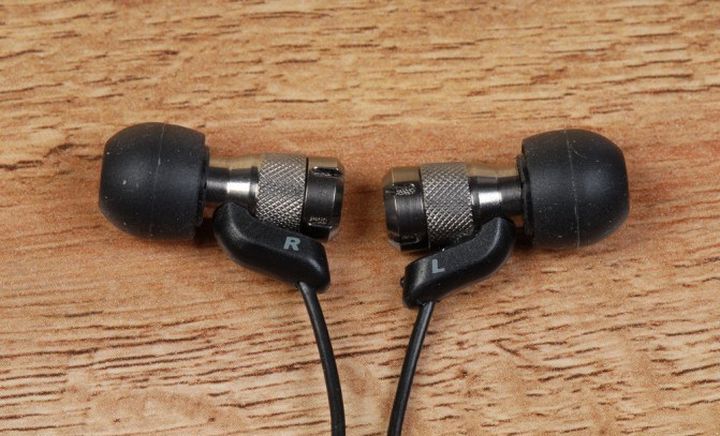 When testing paired with Asus EONE MKII Muses headphones showed remarkable detail and drive. Crystalline sound and quite tiring, that allows you to listen to music for hours. Soundproofing level with virtually any other IEM-s without active noise cancellation. Among the tracks Prime Test CD # 1 is worth noting from The Unforgiven Apocalyptica, because this is where the headphones completely opened – all emotionally and as if alive. Each cello clearly distinguished and heard. Like most headphones act out as quiet and thoughtful compositions with high detail and plenty of tools. Although such tracks as Tears Do not Fall from the Welsh brutal gang Bullet For My Valentine sound great.
Compare gag JVC's sounding can be with such models as the Monster Turbine PRO, Klipsch Image X10i and Brainwavz B2, which is several times more expensive option considered.
Results – JVC HA-FRD80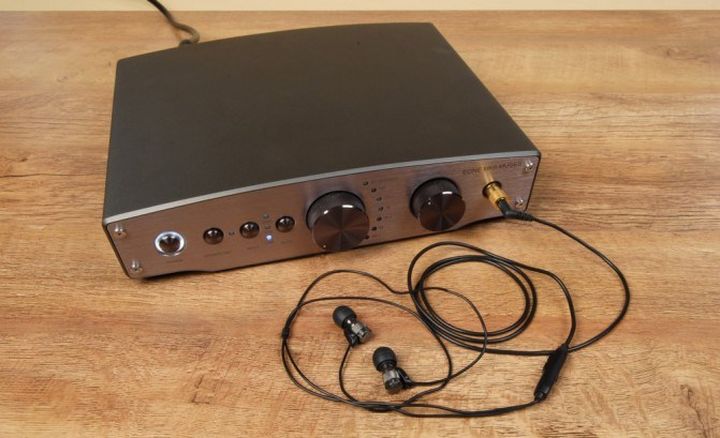 If you are facing a dilemma-channel headphones in the price range up to $ 100, you just have to pay attention to this model. The device produces only positive emotions and clearly worth the money.
Liked:
+ Sound
+ Options
+ Ergonomics
+ Body materials and assembly
+ Remote control and switch contacts
Did not like:
– No
Source: JVC
Read another very interesting article about alternative energy of the Sun, water and air.