You've been playing with your Nokia C6, after which smartphone freezes or begins to work slower. Maybe it even does not respond to your actions.  Well, it's time to perform Nokia C6 hard reset.
All you know about hard reset of smartphone with three buttons (*, 3, green call button), but what to do if there is no buttons? Here is instruction for those who do not know how to perform Nokia C6 hard reset.
The article can be used for other Nokia smartphones on Symbian, such as Nokia N8, Nokia C7 and Nokia E7.
Nokia C6 hard reset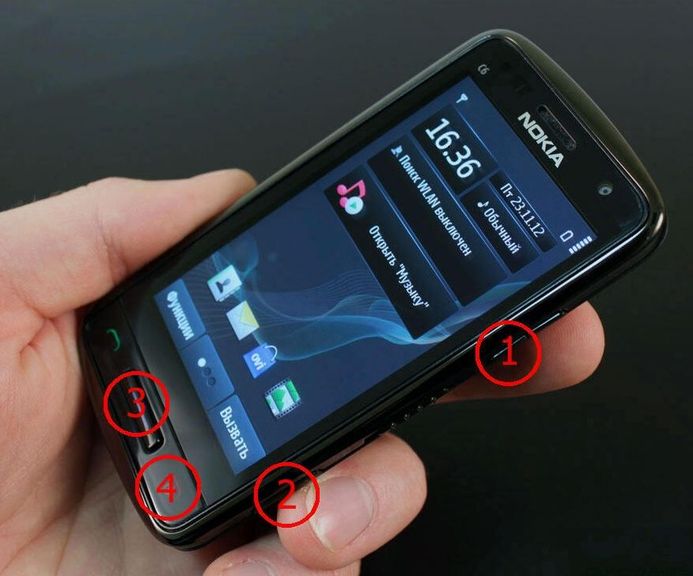 So, let's start!
First, you need to turn off smartphone Nokia C6.
Then press Volume Down key (1) and hold it.
Press Camera button and also hold it.
Press Menu button (3) and hold it again.
And the last step to start hard reset is to press Power button (4).
Hold down these four buttons. Wait until Nokia logo will appear.
If you will see proposal to set up home city, date, time, and menu language, congratulations, you have done Nokia C6 hard reset!
Note:
Do not forget that if you use this method, you will lose all your applications and data, so do not forget to make backups.
The files on the memory card will not be erased, but it's better to remove it out before you make Nokia C6 hard reset.
Read another very interesting article about alternative energy of the Sun, water and air.