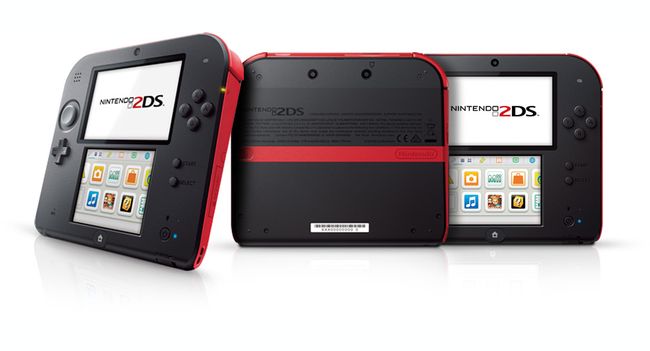 Title sounds like a joke, but it's true – Nintendo has officially announced the imminent release of a new line of portable console 3DS.
The console is designed as a monoblock (because of what looks like a much heavier pull 3DS) and is, in fact, the same 3DS, but in a new form factor and without 3D (which, in the opinion, the majority of users were not in demand). Interestingly enough, this is not the first portable folding device from Nintendo since the Game Boy Micro, released back in 2005.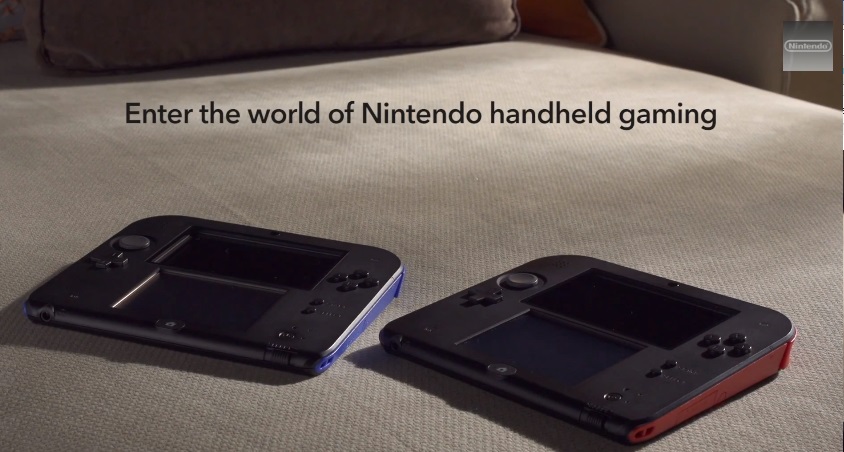 According to preliminary information, the decision should benefit ergonomics of the new device – not least because of the shift keys and the joystick up, closer to the main screen, which is why a player will keep the console for the central part, and not the bottom.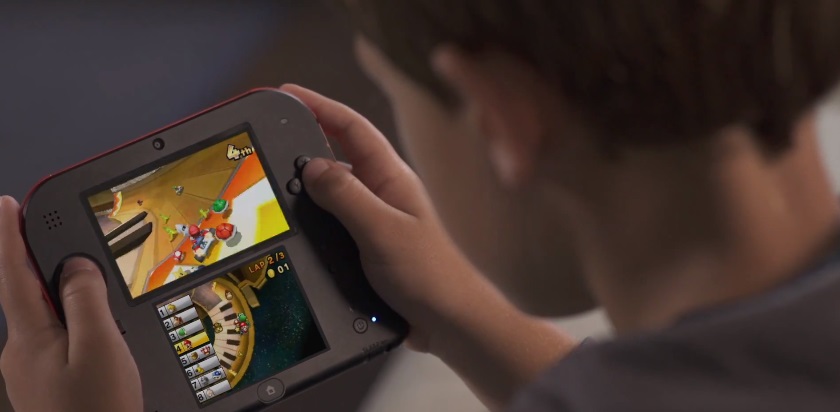 Like the 3DS, the new console will be equipped with two screens, the characteristics of which are identical to those of the "three-dimensional" system – minus, of course, the very lack of 3D. However, Nintendo 2DS will still be equipped with a stereo camera, which allows to make three-dimensional pictures and video – they will be stored on a memory card, so that later they can be viewed on 3D-capable display. In terms of compatibility promised support of 3DS-games (again, in two-dimensional form) and the majority of games for the DS.
Another distinctive feature is the low cost – according to official figures, Nintendo 2DS will be available in the U.S. on October 12 for $ 130 ($ 40 cheaper 3DS and a $ 70 – 3DS XL). In Europe, it will be on sale the same day, but the European price has not been revealed (it is reasonable to assume that it will be the same 130, but the euro). Curiously, the launch of the console in Japan at the moment is not known. At the start of the console will be available in two colors – red and blue, with her in the sale comes the next part of the legendary series Pokemon – X and Y, which will run throughout xDS-line consoles, now includes three devices – 3DS, 3DS XL and 2DS.
Read another very interesting article about alternative energy of the Sun, water and air.