Despite a long period of testing, release updates and fixing bugs iOS 9, Apple developers were unable to correct all errors and bugs of system.
It is possible that many people have not even heard about following errors. However, there is a sufficient number of "lucky", which may be faced with some errors. Let's find out how to solve them and continue to use devices with pleasure.
1. Error with loading iOS 9 update
When you update your Apple device via Wi-Fi, you may face with an error of long downloading the update. The problem can be solved very simply.
What to do?
It us enough to connect your device to the computer and upgrade through iTunes.
There is a probability of error when requesting an update. In this case you need to restart iTunes and connect device again.
2. Improper display of battery charge
Pretty nasty bug, because the charge indicator stays on one level and does not update. Therefore, users might think that smartphone will work for a long time, but in fact it will turn off soon.
What to do?
The problem can appear when user manually changes time on iPhone 6s / iPhone 6s Plus. In this case the battery level indicator display ceases to be updated. To solve the problem you need to reboot iPhone and change automatic time setting ("Settings – General – Check the date and time").
3. Problems with mobile internet
Problems with mobile Internet or cellular data network appear after updating to iOS 9. If the application cannot access the mobile Internet, or it does not work, then fix this flaw is easy enough.
What to do?
First of all, reboot your device, and then turn on and off several times the transmission cell data in "Settings – Cellular". If these steps do not help, reset all settings. Sometimes it helps an activation of "Airplane mode" for 30 seconds.
4. Problems with Wi-Fi
Another popular bug of iOS 9 is problems with Wi-Fi. They come in two basic types: the mobile device cannot connect to a wireless network or cannot access the Internet on Wi-Fi.
What to do?
You can solve both of problems in several ways: Reset network settings, activate "Airplane Mode" for 30 seconds, turn off device location via Wi-Fi, or change DNS address to 8.8.8.8 or 8.8.4.4 in Wi-Fi settings.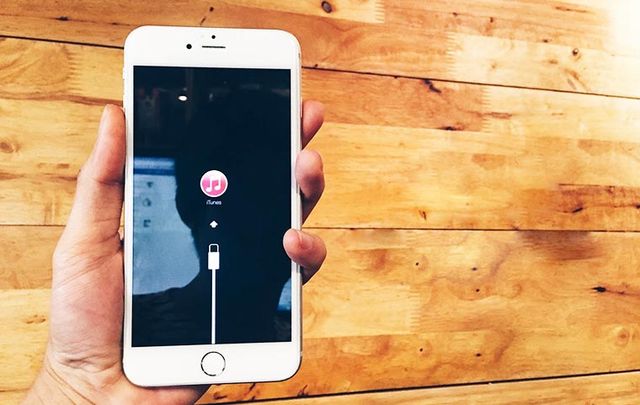 5. Problems with Bluetooth
Many people face the problem with Bluetooth. After updating to iOS 9 new smartphones or tablets cannot connect to other devices via Bluetooth.
What to do?
To solve the problem, disable Bluetooth and restart the device. If it does not help, you should go to "Settings – Bluetooth». Select the device, and "forget" it. Then connect the device again.
6. Wrong time
It is not uncommon, and not only with iOS 9, when iPhone can display incorrect current time.
What to do?
You can solve this problem quite easy. To do this, go to "Settings – General – Date & Time" and turn off the option "Automatically". Then set the correct time yourself.
7. Disable sounds of notifications
After installing iOS 9 users are faced with the fact that the notification of calls, SMS and so on are not accompanied by an audible signal.
What to do?
You need to check the activation of "Do Not Disturb" function. This can be done in "Settings – Do not Disturb". You can also try to enable and disable the sound by using "Silent mode". If it does not work, it is necessary to reset and restart the mobile device.
Read another very interesting article about alternative energy of the Sun, water and air.