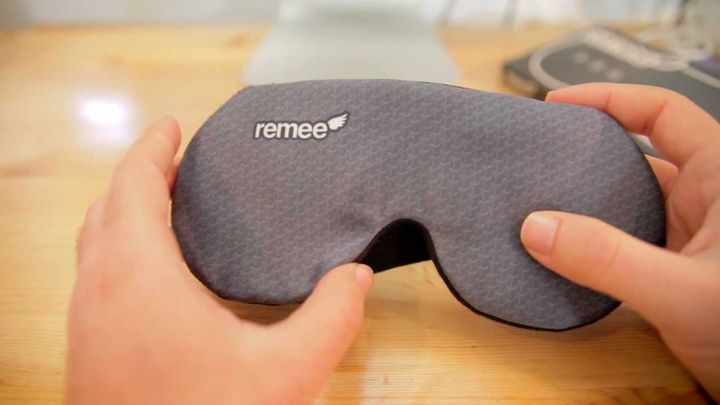 Remee – mask with integrated LEDs, awakening your consciousness during sleep and allows to realize and control everything that happens to you while you dream.
"You know the feeling when you do not know you're awake or asleep?". Remember these words Neo from "The Matrix"? So, this condition can be controlled, and make the dreams of his personal playground. To many people, this practice is known as "lucid dreaming" or "lucid dreams".
Each of us sees a day for about 2 hours of dreams, which is about two full years in his life. "Why not take control of this wonderful manifestation of his own subconscious?" – Asked the creators of masks for sleep Remee.
To learn how to control what you see in a dream, requires some practice, as well as compliance with a number of conditions in which you will fall asleep. Sounds complicated? Do not be alarmed! Sleep Masks Remee show the shortest way to lucid dreaming. You will be surprised what can six red LEDs, which built and work Remee.
WHAT IS IT?
At first glance Remee – this is the most common sleeping mask. However, under the soft and pleasant to the touch fabric tucked flexible electronic circuit board, battery, light sensor, and six LEDs. All this together is capable of at the right time to file your sleep light signals that will help wake up directly within the dream, realize it.
From their competitors Remee differs primarily dimensions, and in the comfort of their vastly superior it. Designers spent a lot of time spent to ensure that the device is equally comfortable sitting on any head and equally well in this work.
HOW DOES THIS WORK?
Son of man consists of certain intervals differing intensity of brain activity. Remee mask waiting for that longer and deeper REM sleep, when most people see vivid dreams. Typically, this phase comes closer to the end of the night.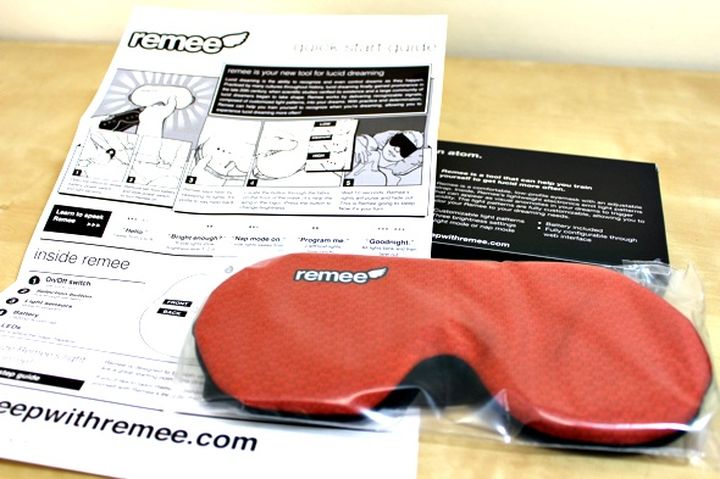 When it is this phase of sleep, Remee delivers its six LEDs (three for each eye) series of light signals, which, without causing complete awakening, gently "hints" you that you are in a dream.
Comfort
Remee never prevent you from sleeping. It is soft, pleasant to the touch and is almost palpable on the skin. All electronic components are arranged on a flexible basis and are hidden under a layer of foam rubber. The front surface of the mask is made of durable and breathable fabric, and back – from soft jersey.
Flexible settings
The original design of the mask allows Remee be very flexible in terms of setting the LED signal that the mask will serve you while you sleep. 13 schemes indication and speed settings, brightness and intervals will allow you to choose the most convenient option signal.
Ease of setup
Setting Remee and choice of a series of light signals produced very original way. The mask itself considers the sequence with an optical sensor. Only need to run a special application on the site Remee and bring a mask to a PC monitor. Thus, the device uses a minimum of buttons.
WHAT'S IN THE BOX?

Sleep Masks Remee
Comfortable, lightweight, compact. Remee sleep mask will make your journey into the world of lucid dreaming comfortable ride in first class.
Case for masks
Instruction
Large pictures, little text – that's all you need to go to conquer their own dreams.
Read another very interesting article about alternative energy of the Sun, water and air.