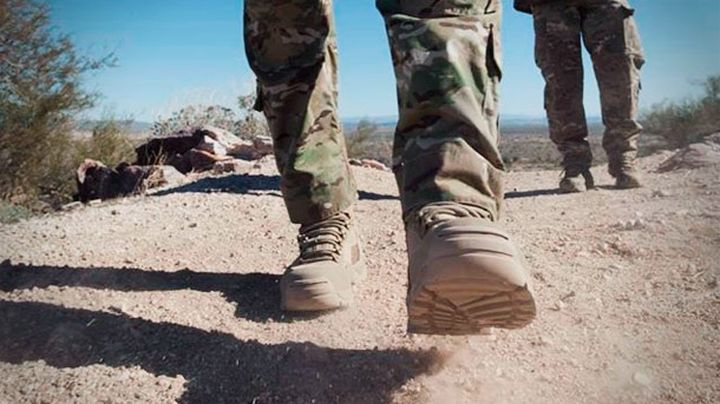 At the ongoing exhibition IWA 2015 the company Magnum Benelux, the German branch of the manufacturer Magnum Boots, presented two new models of military and tactical boots under the trade name Magnum Lynx 8 and Magnum Spartan ATB. The first model designed primarily for the desert area, the second shoes inherit the design of the "jungle" and are ideal for use in hot and humid weather.
Top shoes Magnum Lynx 8 is manufactured using thick leather, nylon and synthetic leather, which is complemented by an insert made of foam and forms only the neck of the shoe. The lining is made of soft and quick-drying "three-dimensional" grid. All accessories, including a side zipper, made of durable polymer, which eliminates the increased wear and possible destruction of the elements in a humid environment.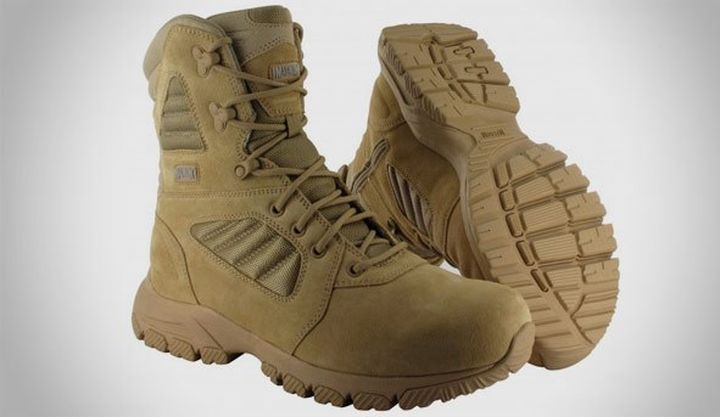 The sole of a new shoe forms with flexible instep support the insertion of a polymer intermediate layer of cushioning EVA soles and own production.
For the manufacture of shoes, Magnum Spartan ATB used leather and nylon fabric density of at least 1,200 denier. Inside the shoe uses a combination of polyester mesh lining with antibacterial treatment and soft mesh fabric Cambrelle, which is mainly used on the tongue and the upper part of the shoe. Anatomically shaped footbed is made of polyurethane foam and padded antibacterial coating.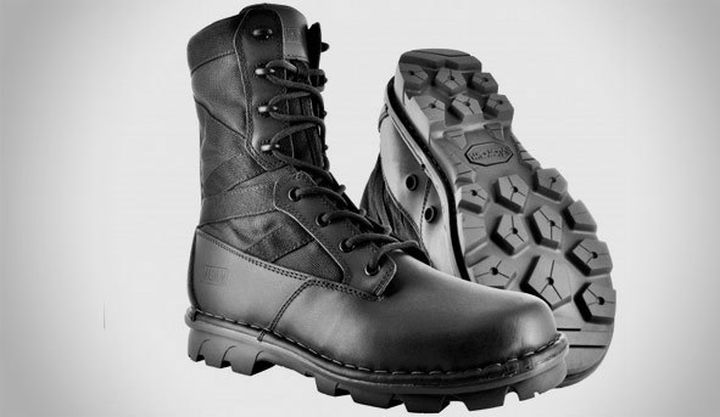 The design of the polymer system includes shoe laces with the laces of a standard 550-Parachute cord, as well as drainage holes overlapping stainless steel mesh.
Sole in Magnum Spartan ATB fixed piercing and glue method, consists of a flexible arch support, cushioning EVA-intermediate layer and wear-resistant soles with "aggressive" tread pattern.
New Shoes Magnum Lynx 8 and Magnum Spartan ATB should be on sale in the coming months, the future retail price still remains unknown.
Source: Magnumboots
Read another very interesting article about alternative energy of the Sun, water and air.