Apple laptops equipped with lithium-ion batteries. They cannot work forever – battery after a certain number of charge cycles does not hold a charge as well as a new, and it needs to be replaced. How do I know the current battery status and it will not be unpleasant surprise of "last minute"?
What is Charge Cycle?
The charge cycle is when you charge the battery to 100% and then discharge to 0% – this is one charge cycle. But one cycle – it is also a 5 sessions from automotive battery, that take 20% (for example, every day you have turned off the light for a few hours). Your Mac laptop tracks this indicator.
Different models of MacBook designed for different number of charge cycles. After your MacBook reaches the limit, you should replace battery. Modern MacBook models hold up to 1000 cycles, but older models equipped with modest batteries – for example, 300 cycles.
You can find your laptop model in the table and see the maximum number of charge cycles for your laptop:

If you want to check battery on your MacBook, press and hold the keyboard button Option (Alt), and then click on the battery icon in status menu (upper right corner). You will immediately get access to advanced battery menu and will be able to see the status of battery.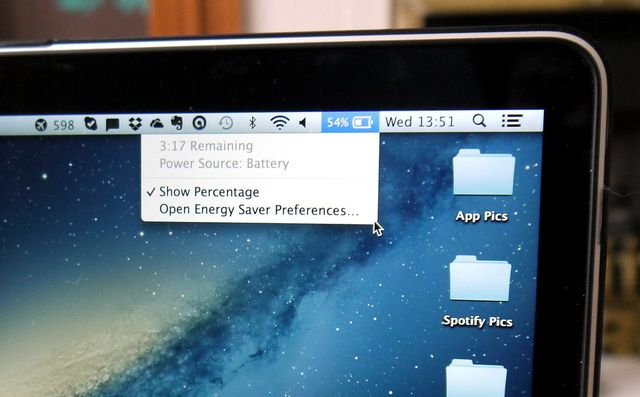 "Normal" condition of battery means that there is no problem – it is "healthy" and is not experiencing any difficulties.
What are MacBook battery statuses?
Replace Soon. The battery works fine, but it holds a charge worse than new battery.
Replace Now. The battery works fine, but it holds a charge significantly worse than the new battery of the same type. Please note – you can still use the battery.
Service Battery. If you have a battery status, then you most likely have noticed some problems with your laptop. You have only one solution – replace the battery with a new one. However, if you do not feel inconvenience, you can still use your battery. It is not dangerous to a laptop or owner.
For detailed information about the number of charge cycles can be obtained as follows:
Press and hold Option key (Alt), then go to Apple menu (apple in the upper left corner).
Select System Information, then -> Power Options.
Reed the information in the section Battery Information.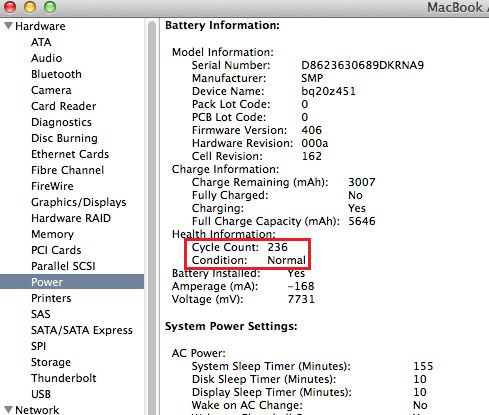 Now you know everything you should know about the battery of your Apple laptop, and you can safely plan future replacement: digging money on new battery, find a good service, etc.
Read another very interesting article about alternative energy of the Sun, water and air.