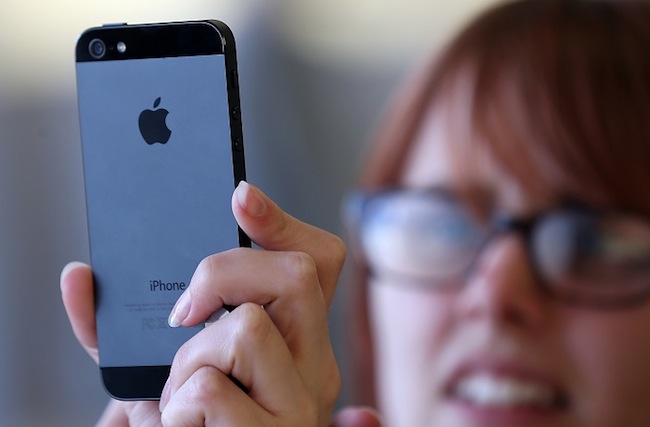 A few months ago, in the first quarter of this year, Foxconn reported a serious decline in profits from the production of iPhone. Then analysts attribute this to the low demand for the iPhone 5, but Apple's quarterly reports say quite the opposite. In the period from April to June, the technology giant has realized less smart than at the beginning of this year, but profits Foxconn, writes Bloomberg, miraculously increased by 41%.
According to the publication, the net profit of the main manufacturer of Apple devices was approximately $ 570 million, while last year it stood at $ 400 million. The experts unanimously assert that the iPhone 4S sold better than the iPhone 5 now.
Almost half of the income is income from Foxconn manufacturing gadgets for Apple. Of course, this includes not only the iPhone, but the iPad, but the tablet has recently just not much in demand. In any event, the Cupertino-based company is a strong and reliable support for Foxconn.
So, despite the early exit iPhone 5S and 5C, their predecessor still sells well. This news is particularly relevant after numerous reports of analysts, in which they argue about the fall of the share of iOS among other operating systems. Here are just a decline is not the fault of Apple. Android-smartphone simply take the number.
And if Pegatron hopes to hit the jackpot after the presentation of the budget iPhone, Foxconn and did open for a new gold mine. Almost all the news Pegatron appears as a "reserve" supplier of components, and the primacy given to its rival Taiwan. Major electronics makers are waiting for the presentation of the new smartphone from Apple, no less of us.
Surely report for the third quarter will be less enjoyable for investors Foxconn, because at the end of the summer often a sharp decline in demand for electronic gadgets Apple. At this time, many are waiting for "unforgettable autumn", Tim Cook promised in May.
Although Cook has long talking of how to move the production of Microsoft products in the United States, while Apple sells its program only on the new iMac and Mac mini. Yet the labor force in China is much cheaper, although the home Apple publishes thousands of jobs.
Read another very interesting article about alternative energy of the Sun, water and air.