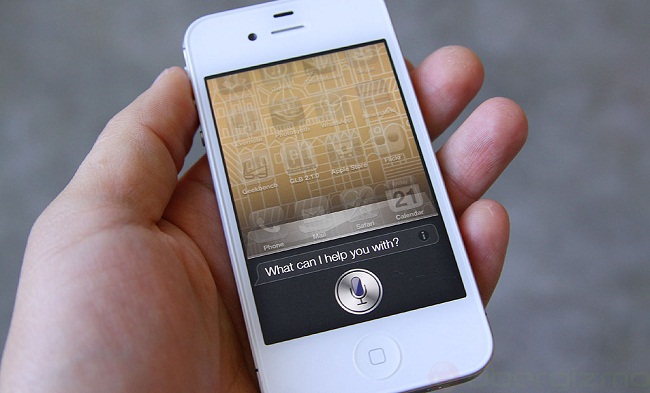 It's no secret that this figure as a percentage of the market does not speak in favor of Apple. Smartphones Android operating system different class took the lead their quantity, and, of course, a well-deserved popularity. However, as we have repeatedly contacted for some reason levels of traffic generated by mobile devices, consistently show greater popularity of iOS, as a mobile OS. Today's look at another statistic use of modern mobile technology.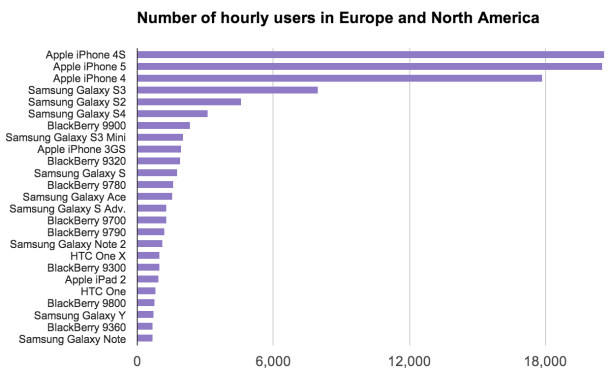 CNET foreign forces resource has been thoroughly analyzed in the report of the Actix time smartphone use different models in Europe and North America in 2013. Three most used smartphones in the past year take different generations of iPhone. Most users plagued iPhone 4s. The average smartphone hour, showed us Siri , enjoy 20,608 people. iPhone 5 is not far behind by popularity they enjoy 20,529 people per hour. And closes the top three iPhone 4 with 17,880 users. We do not see Graph iPhone 5s and iPhone 5C . Both models come out at the end of the year and did not have time to influence the statistics. And only three of the best yielding pedestal from Apple, followed by Android smartphones are brand Samsung. Galaxy S 3 has become the most used smartphone from Google, and it is followed by Galaxy S 2 and the new 2013 – Galaxy S 4.
Report of Actix also spoke about the annual average traffic generated by devices every hour. The most used device for Internet became iPad 2, consuming 15 MB of traffic per hour. It is followed by the iPhone 5 with 10 MB, and a little behind him Samsung Galaxy Note 2. Surprising that greedy internet iPhone users have been doing this with the help of the iPhone 5, and other popular smartphones in the first study of Apple's consumption of traffic proved worse. Apparently, a large number of users of the Internet for iPhone 4/4s prefers to use the iPad 2, that maybe true for smartphone users on Android. Anyway, the statistics again says that many of us, and we like to use their mobile devices.
Read another very interesting article about alternative energy of the Sun, water and air.